/ Are gummy vitamins better or worse than pills?
Our Members Asked:
Are gummy vitamins better or worse than pills?
---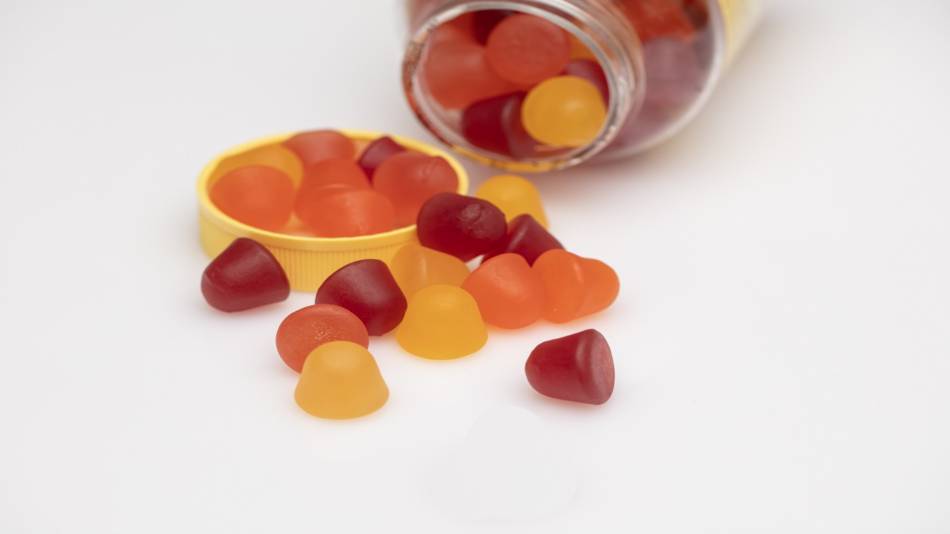 Answer:
Tests by ConsumerLab.com have found that some gummy supplements — particularly gummy multivitamins — contain less than, or much more than, their listed amounts of ingredients. We find more problems with candy-like supplements such as gummies than with traditional forms, such as tablets, caplets, and capsules.

You can see which gummies we have reviewed most recently — and which passed or failed our tests — in our reports on multivitamins, B vitamins, vitamin C, vitamin D, calcium, melatonin, probiotics, apple cider vinegar, CoQ10, astaxanthin, and elderberry.
Why There Are Quality Problems with Gummies
Manufacturing challenges associated with candy-like products likely explain the higher incidence of problems.

Gummies are notoriously difficult to manufacture because it is hard to measure in the correct amounts of vitamins and minerals (some are simply sprayed on a candy base) and ingredients in a gummy tend to degrade faster, leading manufacturers to put in more than the listed amount (an "on overage") to help ensure the gummy will continue to provide at least 100% of each listed ingredient throughout its shelf-life, as required by the FDA. However, this results in products with too much of a vitamin when first produced and a range of declining amounts by the time you consume them.

Because of the particular challenges in producing gummies, standards set by the United States Pharmacopeia (USP) in 2021 actually allow supplement manufacturers put in up to 245% and 250% of the labeled amounts of folic acid (vitamin B9) and vitamin C. In contrast, these overages are limited to 150% for tablets and capsules. This seems potentially dangerous, as getting too much folic acid or vitamin C can cause toxicities and this is compounded by the fact that you may also be getting these vitamins from other supplements and/or foods fortified with these vitamins. Consequently, unlike some other third-party certification programs, ConsumerLab does not permit higher overages for gummies than for other types of supplements in its Product Reviews and Quality Certification Program. (ConsumerLab publishes its test methods and requirements for Approval freely online, and is the only the third-party certification program for supplements to do so.)

Also be aware that not all vitamins, minerals, and other ingredients are easily incorporated into gummies due to stability issues (such as with vitamin D or iron), so, if you are interested in a gummy supplement, check that it includes all the ingredients you want. You can check the ingredients in gummy supplements in the "Ingredients" section in each of our reports listed above.
Benefits and Risks of Gummies
A benefit of gummies is that they may be more palatable than a pill. Also, being chewable, they are easier to swallow than a pill and there is not the risk that the product won't properly break apart, as there is with a tablet.

A risk with any candy-like supplement, particularly for children, is that too many will be consumed, potentially resulting in toxicity. It's therefore best to give young children vitamins as needed and not leave them out.

Other issues with gummies are that many are sweetened with sugars (about 2 grams per gummy), adding extra calories to your diet, and, since they can stick to teeth, gummies can cause gum inflammation and promote cavities, making it particularly important not to have a gummy before going to bed..

Note that soluble fiber may be included in gummy supplements due to its natural gel-formation capability. While this helps increase fiber intake (most Americans don't get enough), be aware that soluble fibers such as inulin or polydextrose act as prebiotics, feeding the good bacteria in your gut but possibly causing some gas and bloating.
Join today to unlock all member benefits including full access to all CL Answers and over 1,400 reviews.
Join Now
Already a member? Sign In Here.
Join now at www.consumerlab.com/join/