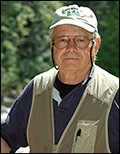 My doctor recommended your site a few years ago, and I feel the modest membership fee is more than recompensed with the excellent vitamin and supplement information. Those of us who "take charge of their health" need this information.I never take any vitamin or supplement with out researching its considered value and any potential negative side effects.
George N., Ph.D - Ridgefield, CT
ConsumerLab.com Member
Since 2014

---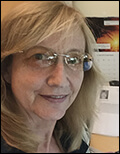 Thank you for your organization's wonderful work.
Amy C. Brown, PhD, RD, John A Burns School of Medicine, University of Hawaii - Honolulu, HI
ConsumerLab.com Member
Since 2012

---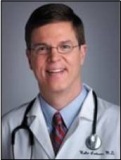 "Long-time readers know of my fondness for ConsumerLab.com. Their independent testing of natural medications (herbs, vitamins, and supplements) guides my teaching and my prescribing."
"ConsumerLab.com is a leading provider of consumer information and independent evaluations of products that affect health and nutrition."
Dr. Walt Larimore, Award-Winning Medical Journalist - Monument, CO
ConsumerLab.com Member
Since 2001

---

Thanks, ConsumerLab, for your great review of cocoa and dark chocolate products.
Jennifer Sygo, M.Sc., RD, Director of Nutrition - Cleveland Clinic, Canada
ConsumerLab.com Member
Since 2013

---

Knowing the quality and integrity behind supplement brands gives me peace of mind when choosing a supplement for my clients. ConsumerLab.com provides an essential service and forces manufacturers to be transparent and accountable.
Keep up the great work!
Nanci S. Guest MSc, RD, CSCS - Toronto, ON
ConsumerLab.com Member
Since 2004

---

Making sense out of health supplements, ConsumerLab consistently impresses. I'm a repeat subscriber.
Adam Lasnik - Mountain View, CA
ConsumerLab.com Member
Since 2009

---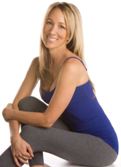 "As a health & fitness consultant and author, I love ConsumerLab.com and recommend your subscription in all my national and local seminars, lectures and presentations, and have for years. When I speak at seminars the audience is always blown away when I tell them about the loose regulation of supplements, and then tell I them about ConsumerLab.com's findings. You guys are amazing! Thank you for everything you do!"
Tari Rose - Ft. Lauderdale, FL
ConsumerLab.com Member
Since 2005

---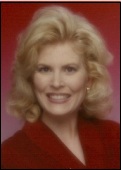 ConsumerLab.com is my 'go to' source for accurate and unbiased supplement information. When clients ask me about supplements, I check CL for the most up-to-date information. CL helps me assist my clients in making sound, scientifically based and knowledgeable decisions about supplements and is a beacon of truth in the tsunami of nutrition misinformation.
Martina Cartwright, PhD, RD - Madison, WI
ConsumerLab.com Member
Since 2010

---

Just wanted to say thanks. I have referred many people to your website and encouraged them to become paid subscribers because I truly think you are making a concerted effort to educate consumers. I want to read about the clinical studies and decide for myself whether or not to take a particular supplement.

So you know, I will not take a health supplement unless I've seen your product review of it!

Keep up the marvelous work...
Deb V. - Lenore, ID
ConsumerLab.com Member
Since 2007

---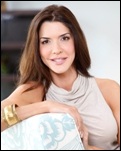 As an adjunct professor at FIU teaching exercise and nutrition, I truly embrace what ConsumerLab.com has done to educate and look out for the consumer's health on a topic so misunderstood and monetized.
Marta Montenegro, MF, MS, CSCS,NSCA-CPT - Coral Gables, FL
ConsumerLab.com Member
Since 2007

---

I am so glad that ConsumerLab is out there making sure that the supplement industry is being kept accountable! I am a nutrition and lifestyle specialist who uses your research to help clients better understand the supplement industry. Don't know what we'd do without all of you!
Katie R. - Dupo, IL
ConsumerLab.com Member
Since 2010

---

"I read a wide variety of available information on the efficacy of vitamins and supplements (including PubMed, peer-reviewed articles, and articles from credible and well-known publications) and none of them presents the consistently rigorous analysis of the quality of the science behind the product as Consumerlab.com.
Thank goodness you are providing this service. There is no other place to go to sort out the facts from the internet hype...thank you!"
David T. - New Hope, PA
ConsumerLab.com Member
Since 2002

---

"I use the information for purchasing supplements and to stay informed about what is going on in the world of supplements, legal actions, and everything in between.



ConsumerLab.com is the one site whose information I trust. I have found it to be thorough, easy to understand and my reliable place to go for information.

In other words, I'm very glad ConsumerLab.com exists and I purchase products based upon the information I get there. Membership also makes a great gift.

Thank you ConsumerLab.com!"
Margie H. - Dallas, TX
ConsumerLab.com Member
Since 2002

---
"I've been a ConsumerLab.com subscriber for a year, and since I take lots of supplements, my subscription has been a source of reassurance with regard to nearly everything I take. I think that you perform a unique and vital service for those who want to be sure they're getting what they pay for."
Vittoria C. - Larchmont, NY
ConsumerLab.com Member
Since 2009

---
Thank you for this absolutely wonderful service. I have felt more confident advising patients about supplements because of your work. I will continue my subscription indefinitely and continue to recommend you to my colleagues.
Maureen S., M.D. - Boston, MA
ConsumerLab.com Member
Since 2010

---
"I use the site to educate patients regarding purity and safety in supplements."
Marjorie M., RD - St. Louis, MO
ConsumerLab.com Member
Since 2001

---
I want to thank you as a doctor for providing this valuable service. I use your reports to help protect my patients from ineffective or contaminated products on a regular basis.
Lee M., M.D. - Bloomington, IN
ConsumerLab.com Member
Since 2002

---
"I refer to ConsumerLab.com whenever I want to try something new or have someone recommend something to me. Recently my doctor recommended a product he had heard about, and a brand. I checked the brand against the other brands of that product. While it did contain the supplement, it didn't contain enough and was not highly rated. I have done the same thing with my pets and provided the Veterinarian with the test feedback. In their case, they had recommended the best one."
Ginger M. - Appleton, WI
ConsumerLab.com Member
Since 2006

---
"I was happy to find ConsumerLab.com after reading about it in a book by Dr. Oz. I frequently use ConsumerLab.com for information on any supplements I need for myself and also for anything that relates to my clinical practice as a nurse. I threw out some supplements I thought were reliable when I found out they had lead in them. That was an eye opener!

I won't buy a supplement now unless I see it has been tested and approved. Thanks to ConsumerLab.com reporting, I have found the brands that are consistently approved that I feel confident about. I have recommended ConsumerLab.com to friends, family and colleagues."
Tina C., RN - Orlando, FL
ConsumerLab.com Member
Since 2008

---
"As a 70-yr old with osteoarthritis, I take a lot of supplements.

I always use ConsumerLab.com before I purchase a brand I'm not familiar with to make sure it has been approved by you.



I also like to check on how many pills make up the 'recommended dose' - do I need to take 12 a day (ugh) or will 3 of a different brand give me the same dosage? Price comparison between brands is also a bonus. Thanks for all the good work that you do. I really rely on you!"
Maggie D. - Santa Barbara, CA
ConsumerLab.com Member
Since 2001

---
"ConsumerLab.com reviews help me to choose quality brands of supplements to use for myself, or to recommend to others who may be taking supplements. I was particularly grateful for the magnesium supplement review which found a particular brand of magnesium citrate to contain unacceptable levels of lead. I was taking this particular supplement at the time and immediately stopped after reading ConsumerLab.com's report. This saved both me and my girlfriend from the additional lead exposure.
I also appreciate the follow-up by ConsumerLab.com later in the year. After reading how the company handled the report, I won't be purchasing products from them again unless they take their products' purity more seriously.Thank you ConsumerLab.com."
Brad B. - Columbia, MD
ConsumerLab.com Member
Since 2005

---

ConsumerLab.com gives me guidance on what to buy or avoid so I can stay healthy.





David W. - Bel Air, MD
ConsumerLab.com Member
Since 2001

---
"There are thousands of vitamin, herb and mineral supplements available from numerous retailers.

It is a confusing and often overwhelming marketplace! ConsumerLab.com provides the information I need to understand which supplements are best quality and which brands are consistently high in quality.

They also help educate me about the proper use of tested supplements."
Thelma M. - Newark, DE
ConsumerLab.com Member
Since 2001

---
When I order vitamins, I keep the ConsumerLab.com website open in browser#1 and use browser #2 for my order source. Before clicking on "Buy" in #2, I go to browser #1 to remind myself of why I'm buying in the first place, and choose a brand that has been tested at ConsumerLab.com when possible. Often ConsumerLab.com will also have information on which form of a supplement is most bioavailable. ConsumerLab.com is a valuable service.
Sue R. - Santa Cruz, CA
ConsumerLab.com Member
Since 2008

---
I regularly use ConsumerLab.com reports to insure that the products I use, or are considering using, meet the standards they advertise, and are effective. ConsumerLab.com reports have saved us a lot of money, protected us from harmful and/or useless products, and we are thankful for the service you provide!
Linda V. - Yuma, AZ
ConsumerLab.com Member
Since 2001

---
The first day I joined ConsumerLab.com it helped me NOT give my dog a particular pet supplement after I learned they had lead in them. It helped me decide on a different brand that passed tests as a joint supplement for an older dog.
Delores B - Toronto, Canada
ConsumerLab.com Member
Since 2008

---
"I've been using ConsumerLab.com for several years now. I use it to make sure the supplements, teas, herbal products and anything else I use of that nature are safe, untainted and have in it what the product advertises.

I tell everyone I know about your website. I find it a very valuable resource."
Janet M. - Miami, FL
ConsumerLab.com Member
Since 2005

---
As I regularly look to supplements and other aids for better nutrition, I find the ConsumerLab.com reports on many of those products to be invaluable. How else is a consumer to know?
Albert J. - Winston-Salem, NC
ConsumerLab.com Member
Since 2008

---
"As a strength coach for a professional football team, I'm always concerned about what our players are taking. I've been reading ConsumerLab.com's reports since you started and often talk about them with our players. Thanks for the great job you do in checking supplements."
Jon T. - Indianapolis, IN
ConsumerLab.com Member
Since 2001

---
Go ConsumerLab! I know I can't live without you. Keep up the good work!
Heather M. - Barrington, RI
ConsumerLab.com Member
Since 2003

---
Any supplement I plan on taking I check your listings for your analysis as to its efficacy and lack of contamination of the product. Just recently embarked on using a probiotic after much reading on the subject and looked for one which met your standards. I chose a product approved by you and found a local distributor and have been impressed with the results.
Russell R. - Abbottstown, PA
ConsumerLab.com Member
Since 2008

---
I use the ConsumerLab.com web site to compare brands of vitamins and see which failed the tests. I always check this web site before I invest in vitamins.
Dawn B. - Coal City, IL
ConsumerLab.com Member
Since 2007

---
I use ConsumerLab.com to confirm the integrity of the manufacturers of various supplements, vitamins, etc.
Mary B. - Sarasota, FL
ConsumerLab.com Member
Since 2005

---
You are providing a great service for all of us. I have been recommending your website to friends for years. I was very pleased to see you on a recent episode of the Dr. Oz Show and hope this brought you many more subscribers. The information your website provides is essential for anyone taking or planing to take any vitamins or supplements.
Sandra H. - Irvine, CA
ConsumerLab.com Member
Since 2001

---
I check every supplement or vitamin that I buy over the counter at Consumer Lab first. It's the only place that will have the accurate information that I need.
Sharon S. - Bedford, NH
ConsumerLab.com Member
Since 2007

---
I am so glad that I heard about you guys. Thank you for all of the work that you do. This is much more than a public service. This is a MINISTRY. Thankful for your newsletters AND for your Facebook entries! It is such a comfort to be able to trust that your company is unbiased in every way. LOVE YOUR COMPANY !

If I could send this note of gratitude to EVERY SINGLE EMPLOYEE in your company,... I'd do it in a heartbeat.

God bless you all.

Christi S. - Longview, TX
ConsumerLab.com Member
Since 2011

---
"I am a registered nurse and use ConsumerLab.com to confirm products for myself and family. Thank you for all you do."
Lynn M., RN - Huntington Beach, CA
ConsumerLab.com Member
Since 2007

---
I have been a subscriber to ConsumerLab.com for many years and find your reports and testing to be very valuable. Thanks and keep up your high standards.
Richard B. - San Pedro, CA
ConsumerLab.com Member
Since 2001

---
It appears this company is the only source for unbiased, reliable information on vitamins, minerals and other supplements.
Herb R. - North Babylon, NY
ConsumerLab.com Member
Since 2009

---
I'd like to take this opportunity to thank you a million fold for your epublication. Your site is the best thing that's happened to me in a long time ... your site is so up-to-date and new and honest. Again, thank you SO MUCH for your site. I'm enjoying it, learning a tremendous amount and relying on your recommendations.
Louise M. - Vero Beach, FL
ConsumerLab.com Member
Since 2014

---
A must for those who use supplements. Several years ago I found ConsumerLab. In my opinion they provide accurate fact-based research and findings. If you use "natural" supplements I think it is wise to know what you're ingesting. I also think their reports are well organized and easy to read! If you use supplements you might want to check them out.
Robert - Charlotte
ConsumerLab.com Member
Since 2015

---
I have been a subscriber for several years and have found the service to be quite enlightening and useful.
Emmanuel J. - Syosset, NY
ConsumerLab.com Member
Since 2012

---