Best and Worst Chia Seed Products Revealed by ConsumerLab
---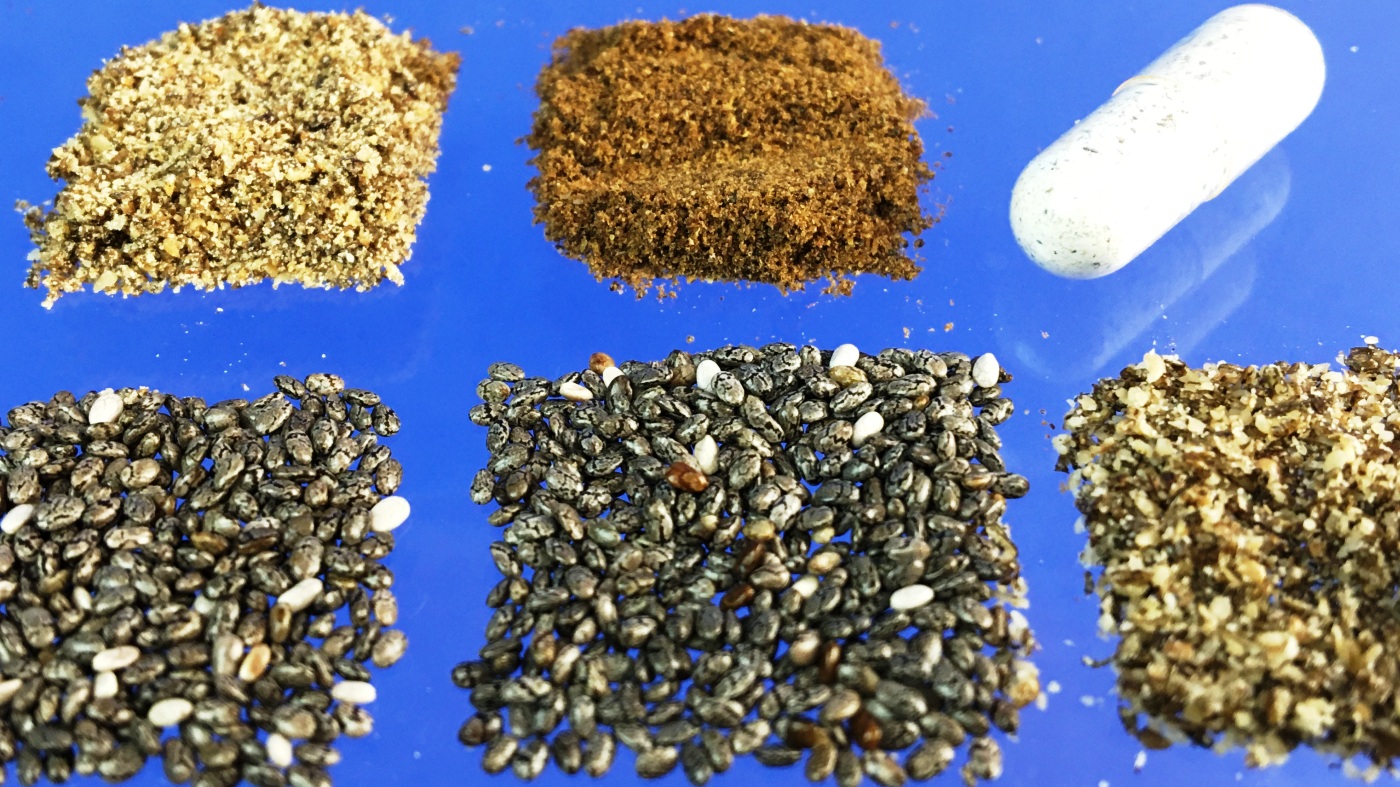 White Plains, New York, March 3, 2020 —
Chia seeds are rich in fiber and a good source of healthful oils, particularly the omega-3 fatty acid ALA (alpha-linolenic acid), as well certain vitamins and minerals. Their ability to expand when wet makes them a nutritious way to thicken foods and instantly create delicious puddings. But contamination with
Salmonella
is a concern, and as recent ConsumerLab tests show, some chia products can be contaminated with lead, a toxic heavy metal.
ConsumerLab
purchased and tested popular chia seeds and products
sold in the U.S., including whole and ground chia seeds, sprouted chia seed powder, chia seed flour, and a chia seed supplement. Most of the products met their label claims, contained similar amounts of carbohydrates, fiber, protein and fat, and were free from
Salmonella
and unacceptable levels of heavy metals. These products were "Approved" for their quality by ConsumerLab. One product was discovered to be contaminated with lead and contain very different amounts of nutrients than listed on its label and was "Not Approved."
The cost to obtain the equivalent of one tablespoon of chia seed from the products varied widely, from 9 cents to 20 cents from seeds, 33 cents to 49 cents from flours and powders, and as much as $1.33 from chia seed capsules.
Among the products that were Approved, ConsumerLab selected its
Top Pick
for chia seeds based on quality, value and taste.
The full results are available online in ConsumerLab's new
Chia Seed Review
, which includes test results and comparisons for six products selected for testing by ConsumerLab. Products covered in the report are: Better Body Foods Organic Chia Seeds, Food to Live Organic Chia Seed Flour, Navitas Organics Organic Chia Seeds, Nutiva Chia Seed Ground, Organic Traditions Sprouted Chia Seed Powder, and Swanson Chia Seed. A short video about the findings by ConsumerLab's President, Dr. Tod Cooperman, is available on YouTube.
As discussed in the review, chia seeds can provide many essential nutrients, although they have not been shown in human clinical trials to prevent or treat specific conditions, such as heart disease, or cause weight loss. Due to their high fiber content and ability to expand and form a "gel" when mixed with liquid, chia seeds can be added to milk, plant-based milk, or other liquid, to make a healthy "pudding." However, this expansion can also make chia seeds a choking hazard if not properly prepared. The review explains the best way to safely prepare chia seeds and store them, and it points out that people allergic to certain other seeds may also be allergic to chia.
Founded in 1999,
ConsumerLab.com
is a leading provider of consumer information and independent evaluations of products that affect health and nutrition. Membership to ConsumerLab.com is
available online
and provides immediate access to continually updated reviews of nearly every popular type of dietary supplement and health food, answers to reader questions, and product recalls and warnings. ConsumerLab also provides independent product testing through its voluntary
Quality Certification Program
. The company is privately held and based in New York. It has no ownership from, or interest in, companies that manufacture, distribute, or sell consumer products.
What We Found in Chia Seed Products!
Copyright 2020 ConsumerLab.com, LLC. All rights reserved. It is unlawful to copy, excerpt, or distribute this content, nor use it for any promotional or commercial purpose, without express prior written permission from ConsumerLab.com, LLC.
— END — 
back to top
Members of the media contact may contact media@consumerlab.com or call the ConsumerLab.com main number (914-722-9149). Please include the name of your news organization when contacting us.