ConsumerLab Tests Reveal Best Joint Health Supplements for People and Pets
---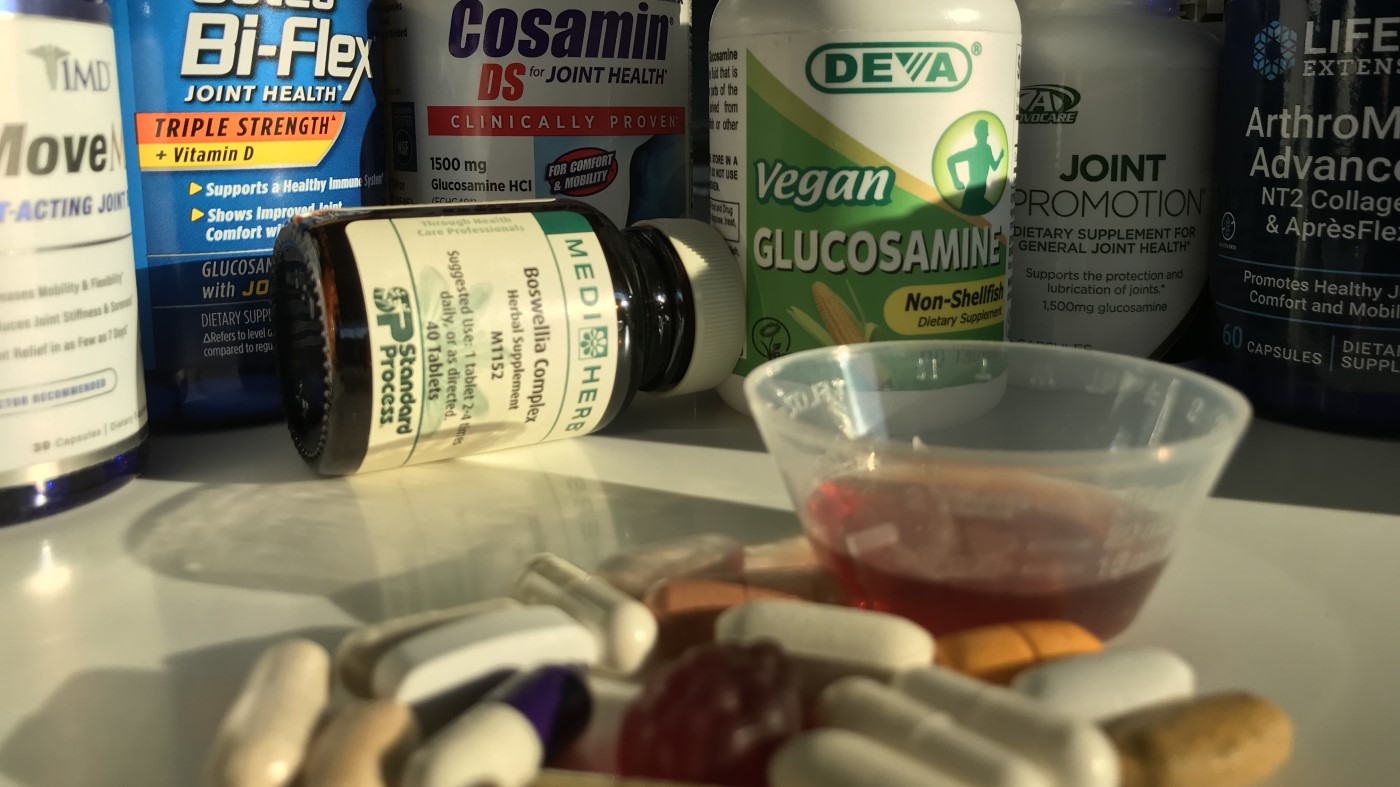 White Plains, New York, August 27, 2021 —
Joint health supplements with ingredients such as glucosamine, chondroitin, MSM, boswellia, collagen and turmeric are often promoted to relieve joint pain or slow the progression of osteoarthritis. But do they really work, and if so, which products are best?
To find out, ConsumerLab recently reviewed the clinical evidence and selected, purchased, and tested popular
joint supplements for people
and
joint supplements for dogs and cats
. Products in tablet form were also tested for proper disintegration.
The tests revealed that four supplements for people appeared contain far lower amounts of at least one key ingredient than claimed — with amounts ranging from just 1.8% to 55.2% of listed amounts. In addition, one pet product provided so little glucosamine and chondroitin that these ingredients would likely provide no benefit.
Among the joint health supplements that passed all tests of quality, ConsumerLab selected its
Top Picks for People
and its
Top Picks for Dogs and Cats
, representing those that provide significant doses of ingredients at the best price.
The results are available online in ConsumerLab's new
Joint Health Supplements Review
which includes test results and comparisons for 18 joint health supplements for people. Thirteen products were selected for testing by ConsumerLab: 1MD MoveMD, Advocare Joint Promotion, California Gold, Nutrition Total Veggie Joint, Doctor's Best Glucosamine, Chondroitin MSM with OptiMSM, Finest Nutrition [Walgreens] Triple Strength Glucosamine and Chondroitin Complex, Jarrow Formulas N-A-G, Kirkland Signature [Costco] Extra Strength Glucosamine 1,500 mg Chondroitin 1,200 mg, Member's Mark [Sam's Club] Glucosamine HCl 1,500 mg Chondroitin Sulfate Sodium 1,200 mg, Nature's Nutrition Joint Support Gummies, Schiff Move Free Joint Health Advanced Plus MSM, Nature's Way Joint Movement Glucosamine Extra Strength - Berry Flavored, Standard Process MediHerb Boswellia Complex M1152 and Vimerson Health Glucosamine Chondroitin Turmeric & MSM. Five other products were tested and approved through CL's voluntary Quality Certification Program: Cosamin DS for Joint Health, Deva Vegan Glucosamine, Life Extension ArthroMax Advanced NT2 Collagen & ApresFlex, Osteo Bi-Flex Triple Strength + Vitamin D and USANA Procosa.
The
Joint Health Supplements for Pets Review
is available online as a separate report and includes test results and comparisons for five products. Two products were selected for testing by ConsumerLab: Milk Bone Good Morning Health Joints and Rx Vitamins for Pets MegaFlex For Dogs & Cats. Three other products were tested and approved through CL's voluntary Quality Certification Program: Cosequin Maximum Strength Joint Support - For Dogs, Cosequin Joint Health Supplement for Cats and NaturVet Advanced Care ArthriSoothe-Gold - Level 3.
Founded in 1999,
ConsumerLab.com
is a leading provider of consumer information and independent evaluations of products that affect health and nutrition. Membership to ConsumerLab.com is
available online
and provides immediate access to continually updated reviews of nearly every popular type of dietary supplement and health food, answers to reader questions, and product recalls and warnings. ConsumerLab also provides independent product testing through its voluntary
Quality Certification Program
. The company is privately held and based in New York. It has no ownership from, or interest in, companies that manufacture, distribute, or sell consumer products.
— END —
Members of the media contact may contact media@consumerlab.com or call the ConsumerLab.com main number (914-722-9149). Please include the name of your news organization when contacting us.