Best Lavender and Tea Tree Essential Oils Identified by ConsumerLab
---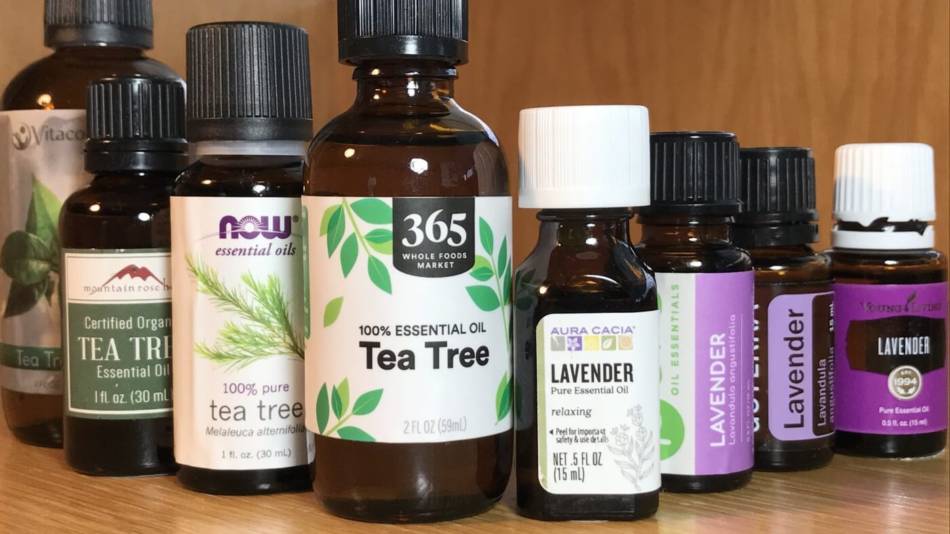 White Plains, New York, August 10, 2022 —
Lavender essential oil as aromatherapy may reduce anxiety and tea tree essential oil is used topically for various skin ailments. However, products on the market can be adulterated with cheaper oils, and have the potential to be contaminated with heavy metals such as lead and arsenic and disease-causing microbes.
To help consumers navigate among products, ConsumerLab recently
selected, purchased, and tested eight popular lavender and tea tree essential oils
on the market, carefully checking to see if they contained the expected concentration of key marker compounds to verify authenticity. Each product was also tested for contamination with lead, cadmium, arsenic, and mercury, and for bacterial and fungal contaminants.
None of the selected products were found to be contaminated and all had chemical profiles indicating that they were authentic essential oils, albeit with some slight differences across products. There were, however, significant differences in cost: To obtain 1 mL (about 17 to 20 drops) of lavender essential oil ranged from 60 cents to over $2.00, and, for tea tree oil, this ranged from 14 cents to 53 cents.
Based on quality and cost, ConsumerLab chose a
Top Pick Lavender Essential Oil
and
Top Pick Tea Tree Essential Oil
.
The results are available online now in ConsumerLab's new
Lavender and Tea Tree Essential Oils Review
, which includes test results and comparisons for Aura Cacia Lavender, DoTERRA Lavender, Pure Oil Essentials Lavender, and Young Living Lavender, as well as 365 (Whole Foods Market) Tea Tree, Mountain Rose Herbs Tea Tree, NOW Essential Oils 100% Pure Tea Tree, and Vitacost Tea Tree Oil.
ConsumerLab.com's review also summarizes the clinical evidence for and against the use of lavender essential oil for anxiety, sleep, mental focus and viral infections, and the use of tea tree essential oil for respiratory and skin infections, including athlete's foot and blepharitis. It also discusses the evidence for other popular essential oils such as eucalyptus, oregano, and peppermint, and explains what to look for on labels when choosing an essential oil, and the proper way to use essential oils, including topical use and inhalation. In addition, safety concerns with lavender oil and tea tree oil are noted.
Founded in 1999,
ConsumerLab.com
is a leading provider of consumer information and independent evaluations of products that affect health and nutrition. Membership to ConsumerLab.com is
available online
and provides immediate access to continually updated reviews of nearly every popular type of dietary supplement and health food, answers to reader questions, and product recalls and warnings. ConsumerLab also provides independent product testing through its voluntary
Quality Certification Program
. The company is privately held and based in New York. It has no ownership from, or interest in, companies that manufacture, distribute, or sell consumer products.
— END —
Members of the media contact may contact media@consumerlab.com or call the ConsumerLab.com main number (914-722-9149). Please include the name of your news organization when contacting us.