Dangerous Amounts of Iodine, Toxic Heavy Metals Found in Some Seaweed Snacks, According to ConsumerLab Tests
---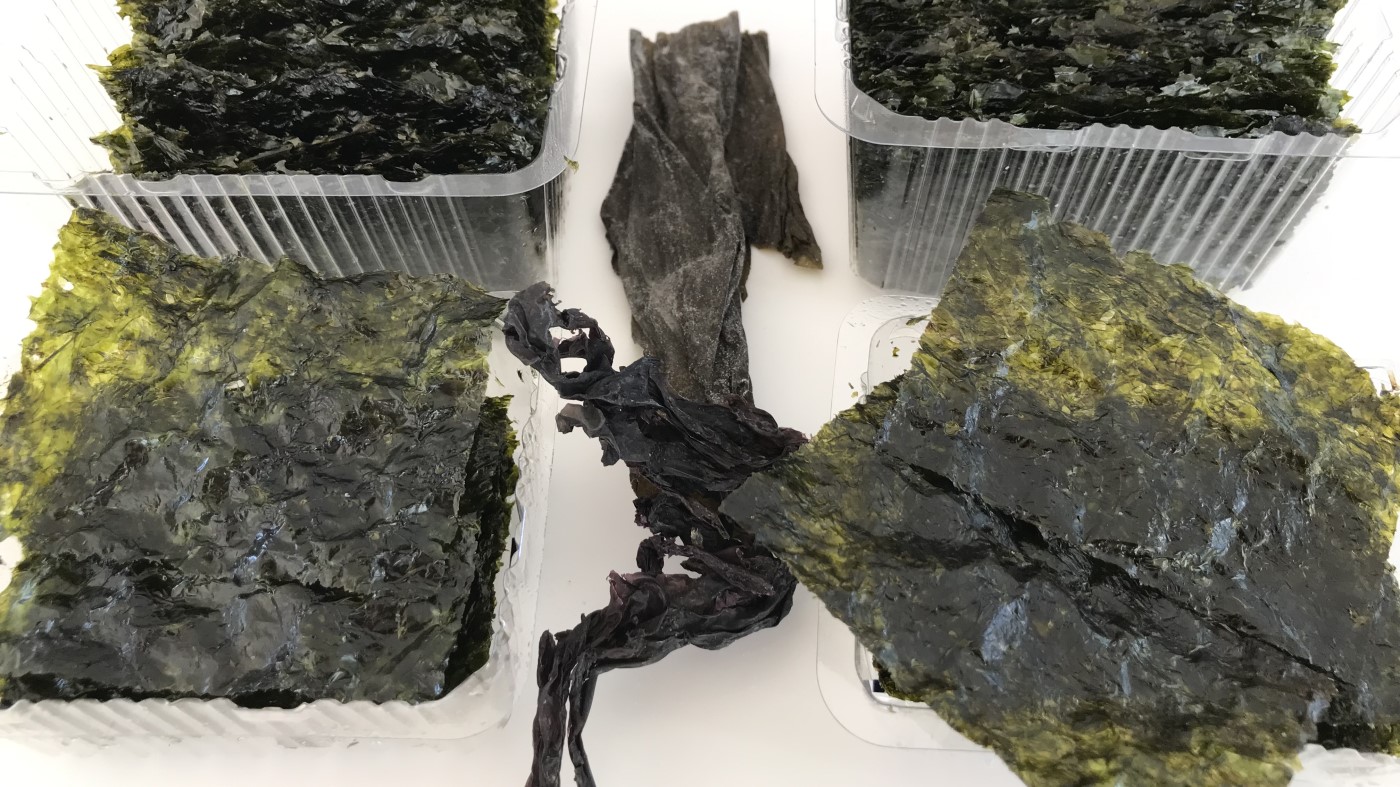 White Plains, New York, December 20, 2021 —
Dried or roasted seaweed has become a popular snack, providing a tasy, crunchy, and vegan-friendly source of protein, fiber, and iodine, an essential nutrient for proper thyroid function. However, recent ConsumerLab tests revealed that some seaweed snacks contained so much iodine that they could be dangerous to consume on a regular basis, and most were contaminated with concerning levels of toxic heavy metals such as lead and cadmium.
Four of the six popular
seaweed snacks selected, purchased, and tested by ConsumerLab
exceeded, in a single serving, the Tolerable Upper Intake Levels (UL) for iodine for children or adults, and/or contained unacceptable concentrations of lead or cadmium, or arsenic. For example, one product contained more than 16 times the UL for iodine for adults and as much as 90 times the limit for children, depending on their age. It also exceeded limits for lead and cadmium. Another product containined three times the California Prop 65 limit for cadmium as well as exceeding iodine limits for children.
Although iodine is important for proper thyroid function, getting too much iodine can
impair
thyroid function and have other adverse effects. The amount of iodine per day that one can safely tolerate ranges from 200 mcg in young children to 1,100 mcg in adults. Among the seaweed products tested by ConsumerLab, amounts of iodine provided ranged from 66.5 mcg to more than 18,000 mcg per suggested serving. Heavy metal contamination is a known issue with seaweed foods, and, although some products bear warning labels indicating that they may pose a risk of reproductive harm (typically due to lead), the amounts and types of toxic metals they contain are typically not listed.
Only two products passed all of ConsumerLab's tests of qualty and were Approved. Among these, ConsumerLab selected one as its
Top Pick for seaweed snacks,
based on quality as well as taste and cost.
However, ConsumerLab president Tod Cooperman, M.D., advised using caution, even with products that passed testing. "Since all of the seaweed products contained substantial amounts of iodine and, to a greater or lesser degree, lead, cadmium, and arsenic, it may be wise to limit consumption of seaweed snacks to no more than one serving per day, particularly for children."
A short
video
about the findings by ConsumerLab's President, Dr. Tod Cooperman, is available on YouTube.
The results are available online in ConsumerLab's
Seaweed Snacks and Foods Review,
which includes test results and comparisons for six seaweed products selected for testing by ConsumerLab: GimMe Organic Sea Salt Premium Roasted Seaweed, Kirkland Signature [Costco] Organic Roasted Seaweed Snack, Maine Coast Sea Vegetables KELP- Wild Atlantic KOMBU, Maine Coast Sea Vegetables LAVER- Wild Atlantic NORI, The Original SeaSnax (Organic), and Trader Joe's Roasted Seaweed With Sea Salt.
CL has separately tested and reviewed
Kelp Supplements
.
Founded in 1999,
ConsumerLab.com
is a leading provider of consumer information and independent evaluations of products that affect health and nutrition. Membership to ConsumerLab.com is
available online
and provides immediate access to continually updated reviews of nearly every popular type of dietary supplement and health food, answers to reader questions, and product recalls and warnings. ConsumerLab also provides independent product testing through its voluntary
Quality Certification Program
. The company is privately held and based in New York. It has no ownership from, or interest in, companies that manufacture, distribute, or sell consumer products.
— END — 
Members of the media contact may contact media@consumerlab.com or call the ConsumerLab.com main number (914-722-9149). Please include the name of your news organization when contacting us.