/ Can bloodroot or "black salve" treat skin cancer? Is it safe?
Our Members Asked:
Can bloodroot or "black salve" treat skin cancer? Is it safe?
---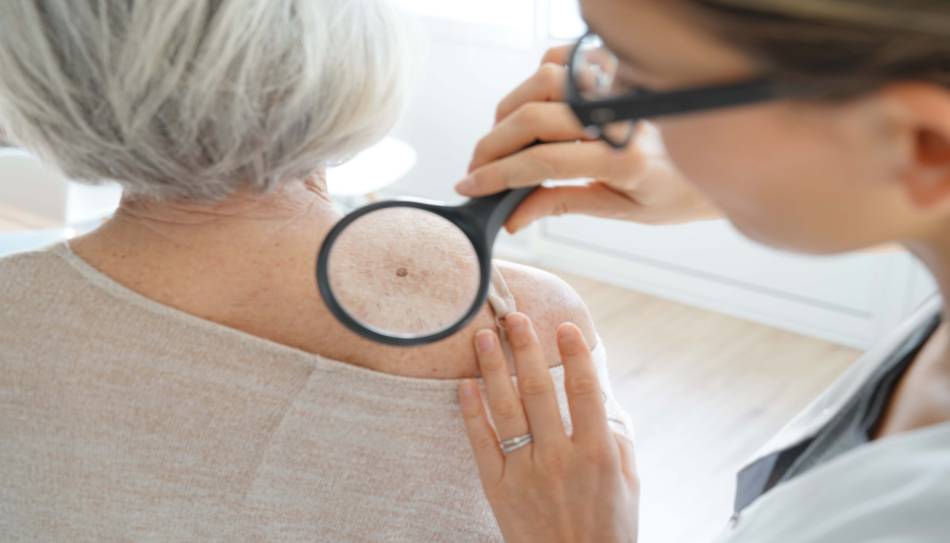 Answer:
Although bloodroot and black salve are commonly promoted as a "natural" alternative treatment for skin cancer, as discussed below, there is little evidence they are an effective treatment. Even more concerning, numerous severe injuries associated with the use these "treatments" have been documented.

Bloodroot (Sanguinaria canadensis), a flowering plant which grows naturally in eastern and central North America, was used by Native Americans to make tea for sore throats and fevers, and topically, to treat certain skin conditions. Bloodroot and black salve, a formula developed in the 1800's which combines bloodroot with zinc chloride, are commonly promoted as a topical treatment for skin cancer because of its caustic effects — meaning that it can chemically burn away skin tissue.

Some preliminary laboratory studies suggested that certain alkaloid compounds in bloodroot, such as sanguinarine, were specifically toxic to skin cancer cells while leaving healthy skin cells intact. However, later research showed that sanguinarine can be toxic to healthy skin cells as well.

In fact, severe tissue damage requiring medical intervention and/or reconstructive surgery has been reported in a number people who have used bloodroot or black salve in an attempt to treat skin cancer. For example, a 62 year old man who purchased black salve online in order to treat basal cell carcinoma on his nose developed a hole on the top of his nose where he had applied the salve, which had to be repaired with a surgical skin graft (Bickle, Dermatol Surg 2008). Even more severe damage was reported in two women who lost most of their noses after treatment with black salve for potential skin cancer (Quackwatch 2008; Croaker, Evid Based Complement Alternat Med 2017).

No clinical studies have been conducted to investigate whether bloodroot or black salve can treat or cure skin cancer. There are only two documented cases of melanoma which were treated with black salve, and in both cases the cancer worsened and spread to other parts of the body. A handful of published reports have reported successful treatment of treatment of basal cell carcinoma, a specific type of skin cancer, in people who self-treated with black salve; however, the follow-up period of one year was too short to determine whether the cancer would return and (Leecy, Pathology 2013). And, in some cases in which a skin cancer lesion seems to have improved with bloodroot or black salve treatment, lesions have been reported to re-appear or spread after a period of time (Jellinek, J Am Acad Dermatol 2005).

Also, be aware that there is no standardized black salve formula. Modern black salves sold on the market today may contain a variety of herbal ingredients in addition to bloodroot and zinc, and some may contain DMSO, a chemical solvent which can increase skin absorption of a formula, but is no longer permitted as a dietary supplement ingredient due to potential adverse effects (ConsumerLab.com has tested for DMSO contamination in certain Joint Health Supplements).

The bottom line:
Due to lack of evidence of efficacy and the potential for severe injury, neither bloodroot nor black salve should be used to treat skin cancer.
Join today to unlock all member benefits including full access to all CL Answers and over 1,400 reviews.
Join Now
Already a member? Sign In Here.
Join now at www.consumerlab.com/join/