Showing Results for LifeStraw
Search term may appear only in full report available to members. Join now for full access.
Product Review
Water Filter Pitchers Review
See the Best Pitchers For Different Filtering Needs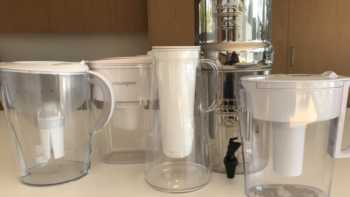 CL Answer
Where to Safely Buy Real Water Filters Online, Not Fakes or Counterfeits
ConsumerLab explains how to avoid counterfeit water filters when shopping online on Amazon, Walmart.com, and other sites. Learn to identify authorized sites and sellers and avoid fake filters. Use the brand-by-brand guide to protect yourself from risk.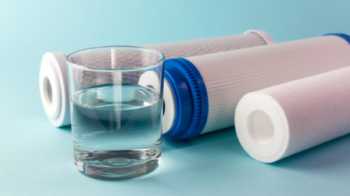 Clinical Update
4/21/2023
Five More Water Filter Pitchers Tested
We tested five more water filter pitchers (Aquagear, Berkey, Brita, Kirkland, and LifeStraw) and found surprising results.

While all did an excellent job of removing the heavy metals lead, cadmium, and mercury, pitchers varied dramatically in their ability to remove chlorine, (which affects taste), fluoride, arsenic, total dissolved solids (TDS), and microplastic particles. Be aware that some pitchers actually increase the amount of microplastics in water after filtering!

See our Top Picks for:
The Review also shows which
additional contaminants
products claim to reduce (such as PFAS, solvents, and microbes), explains why you
shouldn't drink the first few pitchers of water
when using a new filter, and what to do if your water pitcher is
unusually slow
.
See the
Water Filter Pitchers Review
and our
video
about it.
News Release
May 03, 2023
Best Water Filter Pitchers In 2023 According to ConsumerLab Tests
White Plains, New York, May 3, 2023 — ConsumerLab tests of popular counter-top water filter pitchers show there are wide variations in the amounts of fluoride, arsenic, and microplastics these products remove from drinking water – in fact, some filter pitchers were found to increase the amount of ...
CL Answer
Do water filters remove microplastics from tap water?
Find out if water filter pitchers and faucet mounted filters from Brita, Pur, Lifestraw and other brands remove microplastics from tap water.