Best Collagen Supplements for Skin and Joints, According to ConsumerLab Tests
---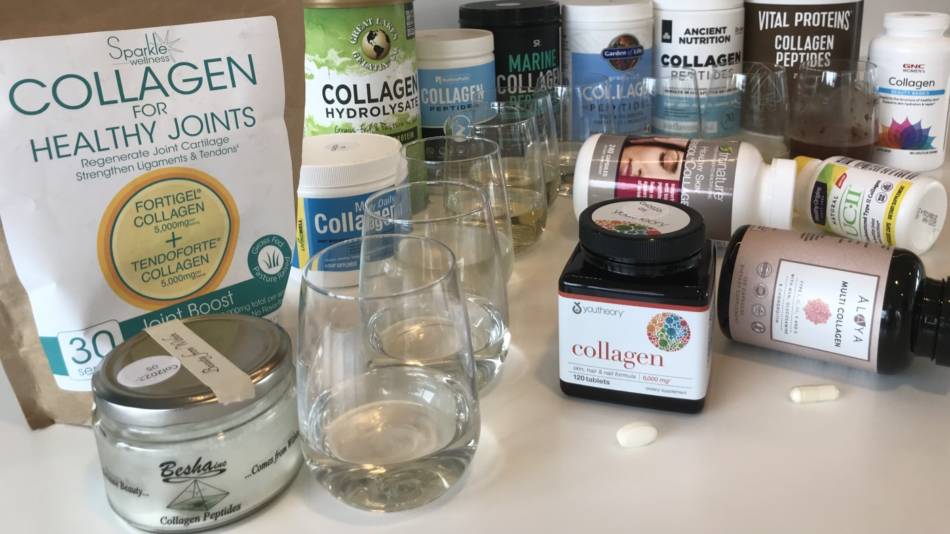 White Plains, New York, July 26, 2023 — 
Collagen supplementation may modestly reduce wrinkles and the appearance of cellulite, and moderately decrease joint and tendon pain and improve flexibility in people with osteoarthritis. But which collagen supplements provide the type of collagen, at the right dosage, shown to help in clinical studies, and how can consumers know which products provide what they claim on the label?
To find out, ConsumerLab recently
selected, purchased, and tested popular collagen supplements on the market
, including powders, tablets and capsules promoted for improving skin and decreasing joint pain. The tests showed that, while most products contained their expected amounts of collagen, doses per daily serving varied widely, from about 2.9 to 20 grams of collagen among powders, and from 10 mg to 6 grams among tablets and capsules. There were also significant differences in the cost to obtain one gram of collagen from products, which ranged from 7 cents to 33 cents from powders, and from 8 cents to over $25 from pills.
Among products Approved in testing, ConsumerLab selected a
Top Pick Collagen Supplement for skin (wrinkles)
and a
Top Pick Collagen Supplement for joint pain,
based on quality, value, dosage of clinically tested ingredients, and, for powders to be mixed with liquids, taste.
The results are available online now in ConsumerLab's new
Collagen Supplements Review
, which includes test results and comparisons for 14 products. Ten products were selected for testing by ConsumerLab: Alaya Multi Collagen, Ancient Nutrition Collagen Peptides – Unflavored, Besha Inc Collagen Peptides, Great Lakes Gelatin Co. Collagen Hydrolysate – Unflavored, NativePath Collagen Peptides, Sparkle Wellness Collagen For Healthy Joints, Sports Research [SR] Marine Collagen Peptides – Unflavored, Trunature [Costco] Verisol Collagen, Vital Proteins Collagen Peptides – Chocolate, and Youtheory Collagen. Four additional products passed the same testing and were Approved through CL's voluntary
Quality Certification Program
: Garden of Life Grass Fed Collagen Peptide – Unflavored, GNC Women's Collagen, Healthy Origins Naturals UC-II, and Living Well Nutraceuticals My Daily Collagen.
The review summarizes the clinical evidence for collagen supplementation for improving skin and reducing wrinkles, for reducing joint and tendon pain, and for other uses, such as strengthening hair and nails. It discusses the differences between the various types of collagen found in supplements, including collagen types I, II, and III, as well as branded collagen ingredients such as UC-II and Verisol, and how plant-based "collagen booster" supplements compare. The review also explains the best way to take collagen, how long it may take to see benefits, and potential side effects and drug interactions. A
video
with expert tips for selecting the best collagen supplements is also available.
Founded in 1999,
ConsumerLab.com
is a leading provider of consumer information and independent evaluations of products that affect health and nutrition. Membership to ConsumerLab.com is
available online
and provides immediate access to continually updated reviews of nearly every popular type of dietary supplement and health food, answers to reader questions, and product recalls and warnings. ConsumerLab also provides independent product testing through its voluntary
Quality Certification Program
. The company is privately held and based in New York. It has no ownership from, or interest in, companies that manufacture, distribute, or sell consumer products.
Collagen Supplement Tips from From ConsumerLab
— END — 
Members of the media contact may contact media@consumerlab.com or call the ConsumerLab.com main number (914-722-9149). Please include the name of your news organization when contacting us.