Lion's Mane and Chaga Supplement Labels May Mislead, According to ConsumerLab Tests
---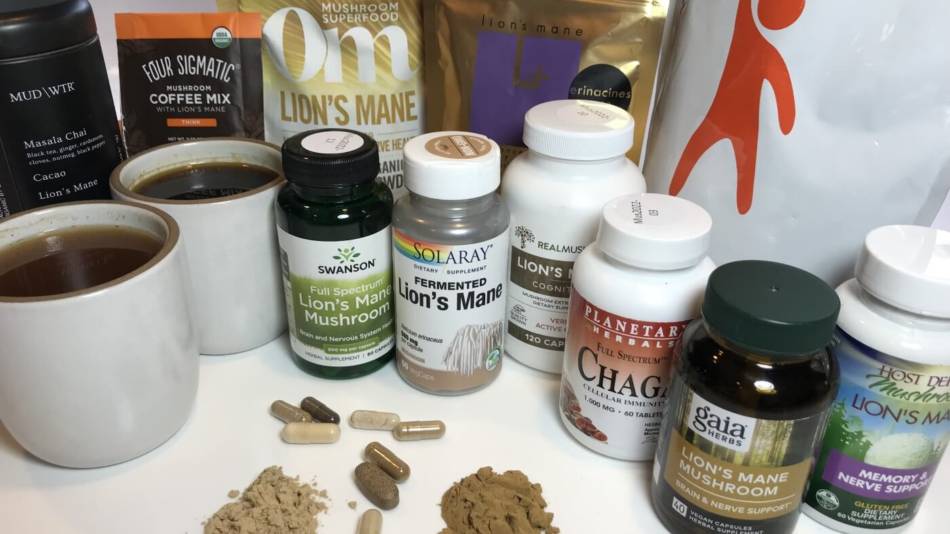 White Plains, New York, October 6, 2022 —
Lion's mane and chaga supplements are often promoted to improve memory and mood, boost the immune system, and a range of other health benefits. But do they really work, and, if so, which products on the market provide the best quality and value?
To find out, ConsumerLab recently reviewed the clinical evidence, and
purchased, reviewed, and tested popular lion's mane and Chaga supplements
on the market, carefully checking to see if they contained expected amounts of the marker compounds beta-glucan and alpha-glucan. Each product was also tested for contamination with lead, cadmium, arsenic, and mercury, and powders were evaluated for taste. Tablets and caplets were also tested to see if they properly released their ingredients.
The tests revealed that most of the products contained the amounts of beta-glucan and alpha glucan expected based on their listed ingredients. However, amounts of beta-glucan and alpha glucan provided by products varied widely, and one product, a lion's mane and chaga "coffee" powder, contained much less beta-glucan than expected from its label. In addition, four lion's mane products could not be approved because they were labeled as containing "mushroom" despite being made from
mycelium
, which is a part of fungi not considered to be mushroom. The cost to obtain 100 mg of beta-glucan from products ranged from just 1 cent to over 80 cents.
Among the products that were approved, ConsumerLab selected one lion's mushroom supplement and two chaga supplements as its
Top Picks.
The results are available online now in ConsumerLab's new
Lion's Mane and Chaga Supplements Review,
which includes test results and comparisons for the following twelve lion's mane and/or chaga supplements selected by ConsumerLab: BulkSupplements.com Chaga Mushroom Extract, Four Sigmatic Instant Coffee Mix With Lion's Mane & Chaga Mushrooms, Gaia Herbs Lion's Mane Mushroom, Host Defense Mushrooms Lion's Mane, MUD/WTR, Om Mushroom Superfood Lion's Mane, Oriveda Lion's Mane Erinacines Pure Mycelium Extract, Oriveda Lion's Mane Lossless 1:1 Concentrated Premium Extract, Planetary Herbals Full Spectrum Chaga, Real Mushrooms Lion's Mane, Solaray Fermented Lion's Mane, and Swanson Full Spectrum Lion's Mane Mushroom.
The review also summarizes the clinical evidence for and against the use of lion's mane and chaga supplements for improving memory and cognition, and depression and anxiety, as well as gut health, neuropathy, and other proposed benefits. It also explains dosage, what to look for on labels when choosing a lion's mane or chaga supplement, and potential side effects and drug interactions with lion's mane and chaga.
Founded in 1999,
ConsumerLab.com
is a leading provider of consumer information and independent evaluations of products that affect health and nutrition. Membership to ConsumerLab.com is
available online
and provides immediate access to continually updated reviews of nearly every popular type of dietary supplement and health food, answers to reader questions, and product recalls and warnings. ConsumerLab also provides independent product testing through its voluntary
Quality Certification Program
. The company is privately held and based in New York. It has no ownership from, or interest in, companies that manufacture, distribute, or sell consumer products.
— END —
Members of the media contact may contact media@consumerlab.com or call the ConsumerLab.com main number (914-722-9149). Please include the name of your news organization when contacting us.