NAD Boosters for Energy and Memory? ConsumerLab Reviews NAD+, NAHD and NMN Supplements
---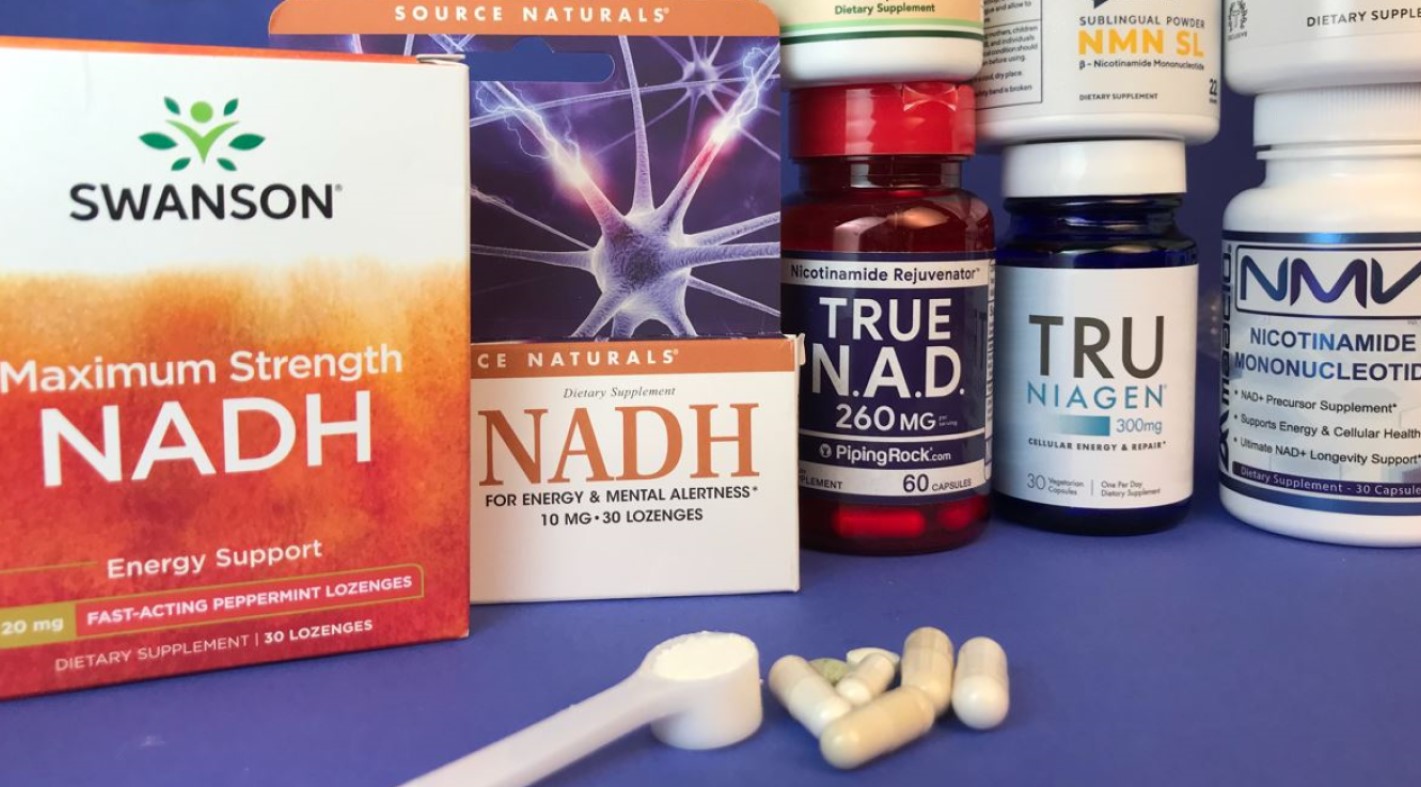 White Plains, New York, November 5, 2021 —
Most cells in the body use NAD (nicotinamide adenine dinucleotide) in the process of energy production, and compounds that boost blood levels of NAD are often sold in supplements marketed for a wide range of benefits, from increasing energy and improving cognitive function, to lowering cholesterol and controlling blood sugar. But do supplements containing these compounds really work, and which provide the best quality and value? To find out, ConsumerLab carefully reviewed the evidence and
purchased and tested popular NAD boosters
containing NAD, NADH (nicotinamide adenine dinucleotide hydride), nicotinamide riboside (including Niagen), and NMN (nicotinamide mononucleotide), carefully checking them to see if they contained their claimed amounts of key ingredients. The products were also tested for contamination with lead, cadmium, and arsenic, and all regular tablets were also tested to determine if they would properly disintegrate.
All of the products were found to contain their claimed amounts of NAD, NADH, nicotinamide riboside, and/or NMN. However, ConsumerLab found that the cost to obtain an equivalent amount of these ingredients varied widely among products. This was most striking with NAD and NADH products, with the cost to obtain 20 mg of NAD ranging from about 14 cents to $2.47. In addition, most product labels did not list the amount of NAD they contained, making it difficult for consumers to compare products. To help, ConsumerLab tested, calculated and confirmed the amount of NAD in the products.
Among the products that were Approved in testing, ConsumerLab selected three
Top Picks for NAD boosters
based on high quality and low cost, including an NAD/NADH supplement, a nicotinamide riboside supplement, and an NMN supplement.
The results are available online in ConsumerLab's new
NAD Booster Supplements Review
which includes test results and comparisons for eight NAD booster supplements selected for testing by ConsumerLab: PipingRock.com True N.A.D. 260 mg, Source Naturals NADH, Swanson Maximum Strength NADH, Thorne NiaCel 200, Tru Niagen 300 mg, Alive By Science NMN SL, Double Wood NMN 250 mg and MAAC10 Nicotinamide Mononucleotide. The review explains the clinical evidence for and against NAD boosters for increasing energy, improving cognition, and lowering cholesterol, as well as for use in conditions such as chronic fatigue syndrome, Parkinson's disease and Alzheimer's disease. It also discusses dosage, and the potential side effects and drug interactions with these ingredients.
Founded in 1999,
ConsumerLab.com
is a leading provider of consumer information and independent evaluations of products that affect health and nutrition. Membership to ConsumerLab.com is
available online
and provides immediate access to continually updated reviews of nearly every popular type of dietary supplement and health food, answers to reader questions, and product recalls and warnings. ConsumerLab also provides independent product testing through its voluntary
Quality Certification Program
. The company is privately held and based in New York. It has no ownership from, or interest in, companies that manufacture, distribute, or sell consumer products.
— END —
Members of the media contact may contact media@consumerlab.com or call the ConsumerLab.com main number (914-722-9149). Please include the name of your news organization when contacting us.