Some Nutrition Bars Contain More Carbs and Less Fiber Than Listed, ConsumerLab Tests Reveal
---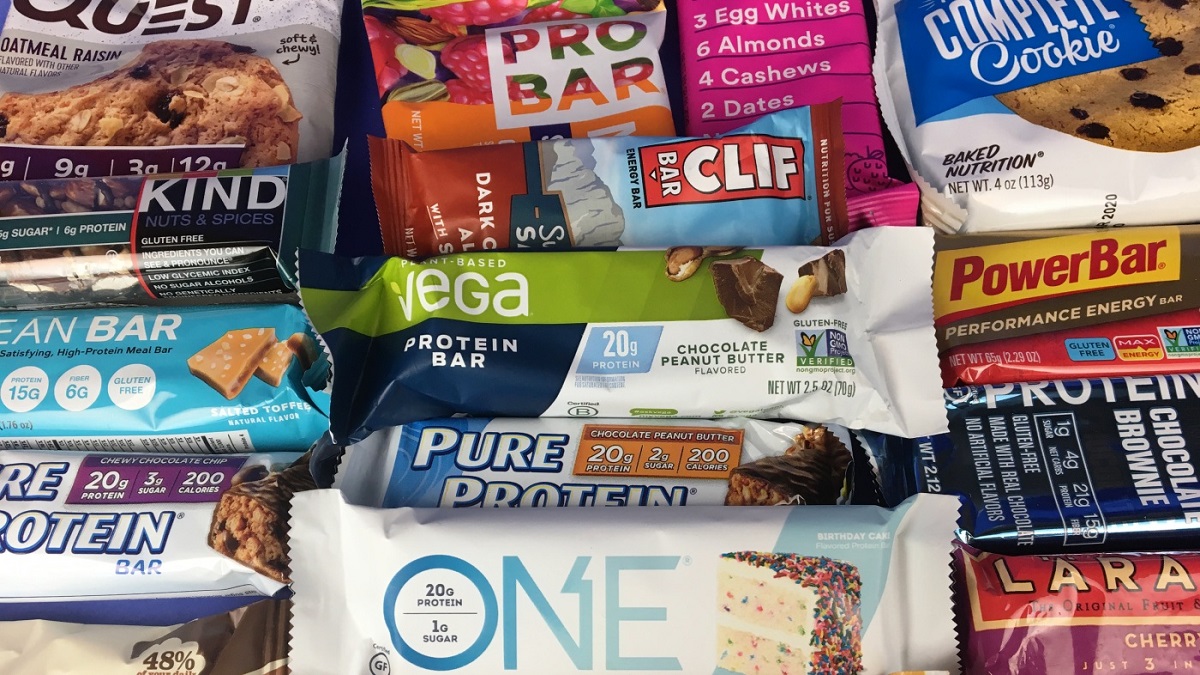 White Plains, New York, September 11, 2019 —
Nutrition bars and cookies are promoted as a convenient way to get protein, fiber and other nutrients on-the-go, but recent ConsumerLab
tests of popular nutrition bars and cookies
reveal that some contain more carbohydrates (as well as fat and cholesterol) and less fiber than listed on their labels. It also identified some bars that provide what they claim, with several "gluten-free" bars meeting CL's extra-stringent standard.
ConsumerLab purchased, selected and tested 14 bars and cookies marketed for protein, energy, fiber or meal replacement, as well as fruit and nut bars, checking to see if they contained the amounts of protein, carbohydrates (including fiber, sugar and sugar alcohols), fat, cholesterol and sodium listed on their labels. Products labeled as gluten-free were tested for gluten (down to 3 ppm, which is even lower than the FDA requirement of 20 ppm). Products were also tested for potential contamination with lead, cadmium and arsenic. All of the products were found to contain their listed amounts of protein. However, one bar was found to contain 8 more grams of carbohydrates and 51 more calories than listed. Another bar contained just 62% of its promised fiber. 
Among products that were approved in the testing, ConsumerLab selected
Top Picks
based on quality, nutritional profile and taste, and price in the categories of High Protein, Energy, Fiber, Meal Replacement and Fruit & Nut. 
The results are available online in ConsumerLab's new
Nutrition Bars and Cookies Review
, which includes test results and comparisons for 14 products selected for testing by ConsumerLab and three others that underwent the same testing through CL's voluntary
Quality Certification Program
. Products covered in the report are: Built Bar Double Chocolate Mousse, Clif Bar Dark Chocolate Almond, Fiber One Chewy Bars Oats & Chocolate, GNC Total Lean Lean Bar Salted Toffee, Kind Dark Chocolate Nuts & Sea Salt, Kirkland Protein Bar Chocolate Brownie, Larabar Cherry Pie, Lenny & Larry's Cookie Chocolate Chip, NuGo Fiber d'Lish - Chocolate Brownie, One Birthday Cake, PowerBar Energy Bar Peanut Butter, Pro Bar Meal Superfood Slam, Pure Protein Bar Chocolate Peanut Butter, Pure Protein Bar Chewy Chocolate Chip, Quest Protein Cookie - Oatmeal Raisin, RxBar Mixed Berry, and Vega Plant-Based Protein Bar Chocolate Peanut Butter. 
The review also explains how to choose the best nutrition bar to suit your needs, why sugar alcohols — common in many bars — can cause stomach upset, what to look for on labels, and how to avoid unexpected or unwanted ingredients. 
Founded in 1999,
ConsumerLab.com
is a leading provider of consumer information and independent evaluations of products that affect health and nutrition. Membership to ConsumerLab.com is
available online
and provides immediate access to continually updated reviews of nearly every popular type of dietary supplement and health food, answers to reader questions, and product recalls and warnings. ConsumerLab also provides independent product testing through its voluntary
Quality Certification Program
. The company is privately held and based in New York. It has no ownership from, or interest in, companies that manufacture, distribute, or sell consumer products.
Review of Protein, Energy, and Other Nutrition Bars by ConsumerLab
— END — 
back to top
Members of the media contact may contact media@consumerlab.com or call the ConsumerLab.com main number (914-722-9149). Please include the name of your news organization when contacting us.