Tests of Holy Basil Supplements Show 63% Fail on Quality -- ConsumerLab Tests Reveal the Best and Worst Holy Basil Supplements
---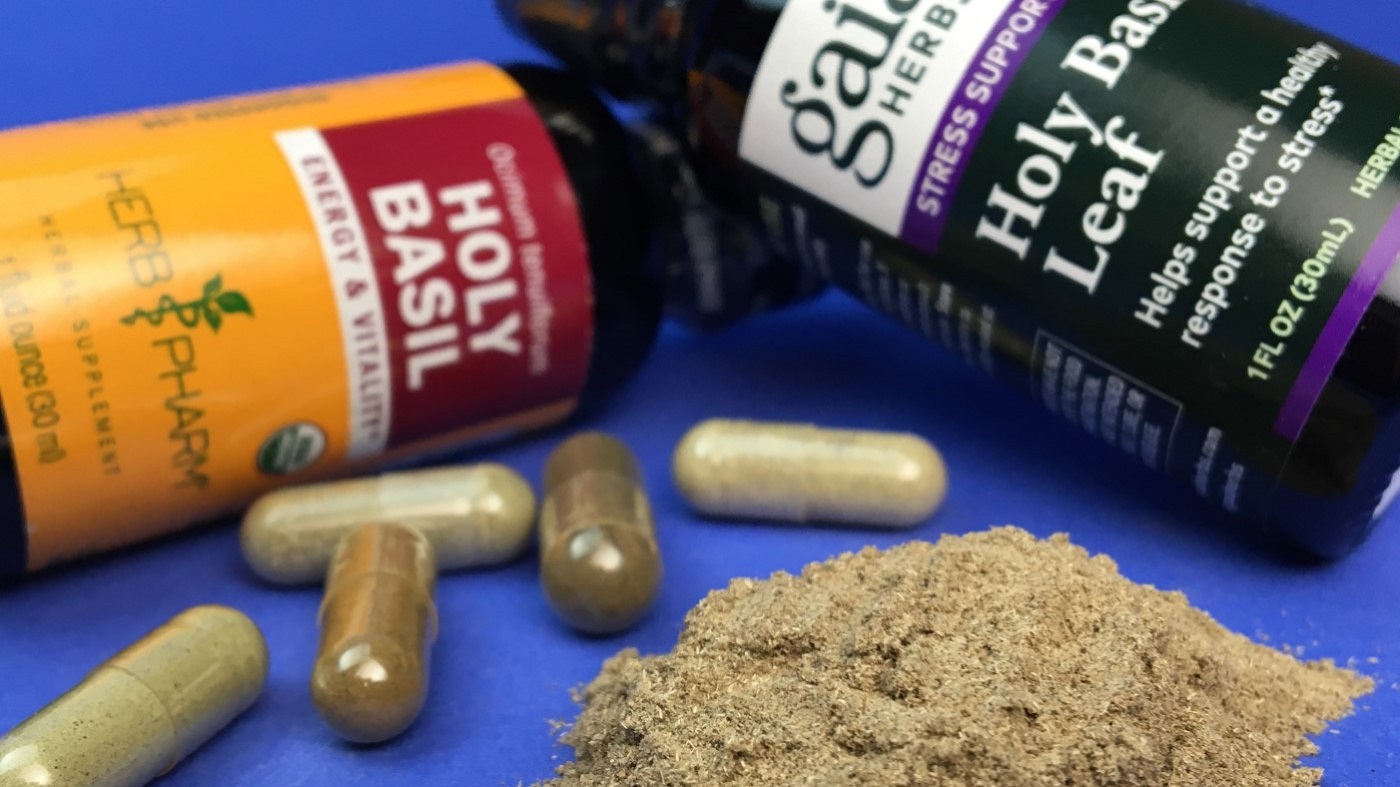 White Plains, New York, April 3, 2020 —
Holy basil supplements are promoted to reduce stress and anxiety, lower blood sugar, and strengthen the immune system. Laboratory studies show that certain compounds in holy basil (also called by its Ayurvedic name, "tulsi"), such as the triterpenes oleanolic and ursolic acid, have anti-inflammatory properties and may be responsible for some of the herb's effects. But do holy basil supplements really work, and do products on the market contain what they claim on the label?
To find out, ConsumerLab carefully reviewed the clinical evidence for holy basil, and
purchased, tested and reviewed popular holy basil supplements
sold in the U.S.
Five of the eight products tested failed to contain even the minimum amount of total triterpenes expected or claimed on the label. A daily dose between 8 and 30 mg of total triterpenes has been shown to have benefits in several small trials. ConsumerLab found amounts ranged from just 0.43 mg to 34.8 mg per suggested serving. One product was also found to be contaminated with lead. Among the products that were Approved, ConsumerLab selected it a
Top Pick
.
The full results are available online in ConsumerLab's new
Holy Basil Supplements Review
which includes test results and comparisons for eight products, all of which were selected for testing by ConsumerLab: Best Naturals Holy Basil Extract, BulkSupplements.com Holy Basil, Gaia Herbs Holy Basil Leaf, Herb Pharm Holy Basil, Himalaya Holy Basil, Oregon's Wild Harvest Holy Basil, Organic India Tulsi-Holy Basil and Vitacost Holy Basil Extract The review also explains the potential uses of holy basil, dosage, how to take it, and potential side effects and drug interactions.
Founded in 1999,
ConsumerLab.com
is a leading provider of consumer information and independent evaluations of products that affect health and nutrition. Membership to ConsumerLab.com is
available online
and provides immediate access to continually updated reviews of nearly every popular type of dietary supplement and health food, answers to reader questions, and product recalls and warnings. ConsumerLab also provides independent product testing through its voluntary
Quality Certification Program
. The company is privately held and based in New York. It has no ownership from, or interest in, companies that manufacture, distribute, or sell consumer products.
— END —
back to top
Members of the media contact may contact media@consumerlab.com or call the ConsumerLab.com main number (914-722-9149). Please include the name of your news organization when contacting us.