Showing Results for 5-hour Energy
Search term may appear only in full report available to members. Join now for full access.
News Release
September 27, 2012
ConsumerLab.com Reveals How Much Caffeine is in Energy Drinks -- Also Finds Some Drinks and Dietary Supplements Don't Contain Claimed Amounts of B Vitamins
White Plains, New York — September 27, 2012 — Energy shots and drinks are promoted to keep you alert and energized, attributing their effects to special formulas often "packed with B vitamins and nutrients to make it last," as a commercial for 5-hour Energy proclaims.
Clinical Update
11/18/2012
Caution with Energy Drinks
The FDA has released reports showing deaths and other serious adverse events associated with the use of energy drinks like 5-hour Energy. As ConsumerLab.com reported in September, these small "shot" drinks can pack more caffeine than 2 cups of regular coffee. While the caffeine can keep you alert, there are a number of concerns to bear in mind and suggestions on how to more safely use these drinks. Learn more in the update to our B Vitamins and Energy Drinks Review. More >>
Clinical Update
2/16/2019
Energy Drinks & Aggression
Are people who frequently consume energy drinks (like 5-hour Energy) more likely to be aggressive or have mental health problems? Learn what a new study found, and learn more about the pros and cons of energy drinks in the Energy Drinks section of the B Vitamin Supplements Review.
Product Review
B Vitamin Supplements Review (B Complexes, B6, B12, Biotin, Folate, Niacin, Riboflavin & More)
See Which B Vitamins Are ConsumerLab's Top Picks!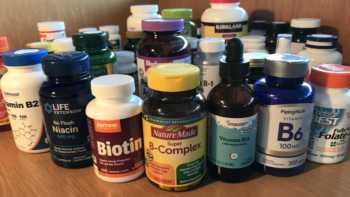 CL Answer
Is there a risk of liver toxicity with certain supplements?
Find out if there is risk of liver damage from supplements such as green tea, niacin, red yeast rice and vitamin A.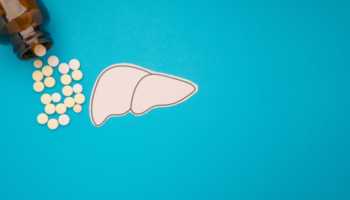 Recalls & Warnings
November 21, 2012
Distributor Warns of Counterfeit Liquid Energy Shots
On November 19, 2012, Living Essentials LLC announced the company discovered and halted the production of counterfeit versions of 5-hour ENERGY® liquid energy shots. The company filed suits against the counterfeiters in U.S.
News Release
October 26, 2010
ConsumerLab.com reports deficiencies in some B-complex supplements and more caffeine than expected in "shot-sized" B vitamin "energy" drinks
White Plains, New York — October 26, 2010 — Tests of B vitamin supplements, including B-complexes and shot-sized energy drinks, revealed problems with the quality of 4 out of 18 products selected for review by independent testing organization ConsumerLab.com.