/ Do arnica pills, gels, creams, or sprays reduce bruising, pain, or swelling?
Our Members Asked:
Do arnica pills, gels, creams, or sprays reduce bruising, pain, or swelling?
---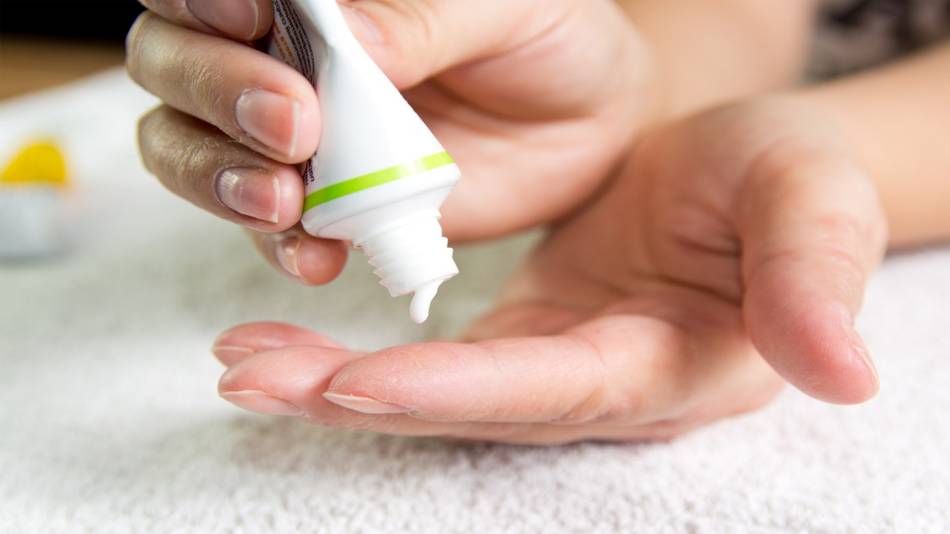 Answer:
Arnica montana is a flowering plant that contains a variety of compounds — some of which may be helpful, but others that can be poisonous and, for this reason, it is considered a dangerous plant.
Nevertheless, arnica has been used by some as an oral homeopathic preparation (i.e., at an extreme dilution that contains little to no arnica) to prevent bruising after surgery. It is also applied topically as a gel, ointment, cream or spray to treat bruising, swelling, and pain. However, as explained below, the clinical evidence is not compelling for any oral or topical use.
Homeopathic arnica pills
Arnica is commonly used as a homeopathic preparation to prevent bruising after surgery. However, the clinical evidence of its effectiveness is not compelling and, scientifically, there is little reason to expect it have an effect, as explained below.
What is a homeopathic preparation?
Arnica as a homeopathic preparation is essentially the opposite of an herbal preparation in which particular material or compounds from an herb are extracted and often concentrated. With homeopathic preparations the herb is diluted to such an extreme that the final product is not likely to contain a single molecule of the original material. Homeopathic practitioners believe that some kind of "energy" or "imprint" remains, even if no physical substance does. In fact, they believe that the higher the dilution, the stronger the effect, and call highly dilute homeopathic preparations "high potency" remedies. For example, an arnica homeopathic product that lists its "active ingredient" as "Arnica montana 30C HPUS" is actually implying that the arnica was diluted 1030 times (i.e., 10 followed by 30 zeros). As a representative of one of the major homeopathic brands once told a ConsumerLab staff member inquiring about how they analyze the quality of homeopathic medicines, "There's no active ingredient to test for."
What the research says about oral arnica
While homeopathic arnica is unlikely to contain any active ingredient, it has nevertheless been tested for its efficacy in several clinical trials. In studies that compared it to placebo in patients undergoing treatment for varicose veins or hand surgery, as well as facelift procedures, arnica was no better than placebo in terms of reducing bruising (Ramelet, Dermatology 2000; Wolf, Forsch Komplementarmed Klass Naturheilkd 2003; Stevinson, J R Soc Med 2003; Seeley, Arch Facial Plast Surg 2006). A more recent study in which nine rhinoplasty (i.e., "nose job") patients treated by a single surgeon were given homeopathic arnica (SinEcch from Alpine Pharmaceuticals) suggested modest benefit (up to 33% smaller bruise area and up to 36% reduced color intensity on average) compared to results from 13 other patients given placebo, but the results were only statistically significant on certain days — there was actually somewhat increased bruise color intensity two days after surgery among those that took arnica compared to those receiving placebo (Chaiet, Ann Plast Surg 2016).
Topical arnica
Arnica applied topically has shown only mixed results for minimizing bruising, swelling, and pain. It is possible that any benefit may depend on the concentration of arnica in the product, but overall, there is not enough information to conclude that topical arnica is effective for any particular use.
Types of topical arnica
There are two very different types of topical arnica: Herbal arnica, which contains actual arnica (typically from the flowers of the herb Arnica montana) at a concentration ranging from about 2% to 25%, and homeopathic arnica, which is made with arnica that, as described above, can be extremely dilute and contain little to no arnica.
What the research says about topical arnica
A review of 11 small studies performed prior to 2013 with various topical formulations of arnica concluded that "...if Arnica has an effect, it is probably not present at lower dosages, but only at dosages of 10% or more" and "...the effect of topical Arnica, if it exists, is only moderate" (Brito, J Musculoskel Pain 2014). The review focused mainly on herbal arnica, but included some studies using homeopathic arnica preparations that were not as dilute as those typically used in arnica pills. However, an overall assessment of arnica by European authorities that evaluated many of the same studies did not approve arnica as a medicine because "...the clinical trials are of limited quality and a well-established use cannot be justified" (European Medicines Agency, 2013).
Among the studies evaluated in the reviews noted above is one involving people with varicose veins that found that applying 2% arnica ointment provided no benefit, while a similar study using a 25% arnica ointment showed reduced pain (Brock, 1991; Brock 2001). Another positive study compared 20% arnica in petroleum jelly to placebo (jelly alone) in people with laser-induced bruising: Two weeks after injury, there was slightly more improvement with arnica, with bruises improving by 4.1 points with arnica versus 3.7 points with placebo on a bruising scale 1 to 10 (Leu, Derm Surg Lasers 2010). Another study of laser-induced bruising using a 10% arnica ointment or placebo applied twice daily for two weeks showed no significant difference between arnica and placebo (Alonso, Dermatol Surg 2002).
Results of studies of topical arnica for post-exercise muscle pain have been mixed. A double-blind study of leg pain following calf raises in which an arnica cream or a placebo was applied after exercise and then daily for two days found that, compared to placebo treatment, there was a slight increase in leg pain 24 hours after exercise when arnica was applied, but there was no difference in pain at two days, and there was no difference with regard to muscle tenderness and ankle range of motion. The arnica cream was "1X HPUS-7%," meaning 0.7% arnica (Adkinson, Annals of Pharmacother 2010). A later placebo-controlled study showed some reduction in muscle pain from downhill running by applying a 1% arnica gel to the legs every 4 hours. However, there were no reductions in biochemical markers of muscle damage or inflammation, nor improvement in running performance (Pumpa, Eur J Sport Sci 2014).
Side effects of arnica
If used as directed (typically starting around the time of surgery and continuing for a few days afterward), oral homeopathic arnica pills are likely to be safe. Be aware that homeopathic arnica pills contain other ingredients to give them consistency, such as lactose, which may not be suitable for some people.
An assessment of arnica by European authorities found that topical use appears to be safe in adults and adolescents, although it may cause allergic reactions in some people. Also, it has not been adequately evaluated for use in children or during pregnancy or lactation (European Medicines Agency, 2013).
Cost
Most homeopathic arnica products, which are unlikely to contain any active ingredient, can be expensive. For instance, VitaMedica's Arnica Montana 30X HPUS costs $18 for 120 tablets. Based on the suggested serving (3 tablets, 3 times daily), the cost of taking this product would be about $1.08 per day. Although slightly less expensive, Boiron's Arnica Montana 30c Homeopathic Medicine for Muscle Pain and Stiffness, which costs about $13 for 240 pellets and suggests 5 pellets be taken 3 times daily, would still cost about 75 cents per day.
Very few topical products on the market appear to contain at least 10% arnica, which seems most likely to have benefit (if any), and those that do are somewhat expensive. For instance, Arnica Essence by Uriel, which appears to contain 10% arnica, costs $29 for 4.2 fl. oz ($7/ounce). Meanwhile two products that contain only 0.7% arnica, Boiron's Arnicare Gel and brazzoMD's Arnica 7 Cream, cost $5.33/ounce and $13/ounce, respectively. MediNatura's T-Relief Homepathic Cream, which contains arnica along with other ingredients, costs about $6.50/ounce) but provides only 0.2% arnica. Even VitaMedica's Arnica+K Cream, which costs a whopping $52/ounce contains only 0.3% arnica (along with other ingredients). Be aware that some topical arnica products may appear to contain more arnica than what is actually included. For instance, Uriel's Arnica 20% Gel (formerly Arnica Forte Gel), which costs about $14.50/ounce, might be assumed to provide 20% arnica, but it lists "100 gm contains: 20 gm Arnica 1X," meaning it actually contains only 2% arnica.
Join today to unlock all member benefits including full access to all CL Answers and over 1,300 reviews.
Join Now
Already a member? Sign In Here.
Join now at www.consumerlab.com/join/