/ Does Prevagen really improve memory?
Our Members Asked:
Does Prevagen really improve memory?
---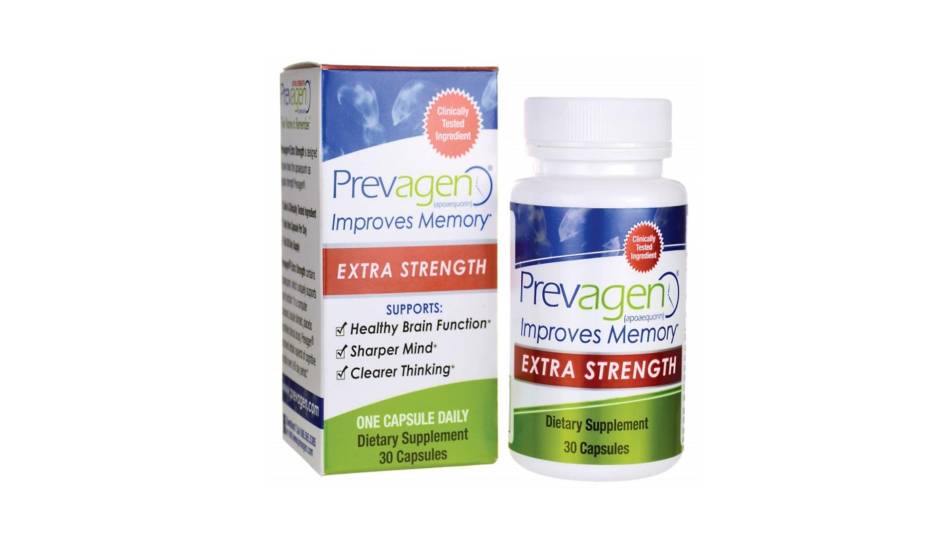 Answer:
According to the company's website, people who use people Prevagen (Quincy Bioscience) can "experience improved memory, a sharper mind, and clearer thinking." However, a review of the evidence (as noted below) indicates that these effects are not well substantiated. In addition, the FDA has warned Quincy Bioscience in the past against claiming Prevagen could treat conditions such as head injuries and Alzheimer's disease and for failing to report adverse reactions. The FDA has also claimed that the key ingredient, apoaequorin, a synthetic protein, is not an acceptable ingredient in a dietary supplement. Here are the details about Prevagen:

Ingredients
The main ingredient in Prevagen is apoaequorin, a protein first discovered in jellyfish, and now apparently produced synthetically by genetically modified bacteria. According to the company, apoaequorin can help protect brain cells by binding to excess calcium, which might otherwise damage or destroy the cells - noting that excess calcium can result in memory impairment. However, there do not appear to be any studies that show apoaequorin, when taken orally, reaches the brain, or binds to enough excess calcium to reduce the risk of brain cell damage.

Clinical Evidence
There is little clinical evidence that Prevagen actually protects brain cells, or improves memory. Two of the three clinical studies cited by the company have not been published in a peer-reviewed journal. The first study reported that people who slept fewer than 7 hours per night and then took Prevagen daily for 3 months increased their amount of sleep by an average of 37 minutes per night. However, this study did not list the dose of Prevagen used, and was not blinded or placebo-controlled, making it difficult to draw any conclusions. The second clinical study found that men and women who took 10 mg of Prevagen daily for 3 months had significant improvements in word recall and remembering driving directions, but this study was also not blinded or placebo-controlled.

The third study was placebo-controlled and double-blinded (i.e., neither the patients or the researchers knew who was taking Prevagen and who was taking the placebo) and, in 2016, was published in a peer-reviewed journal. In the study, men and women (average age 62) with self-reported memory "concerns" but no diagnosed memory-impairment disorders took one 10 mg capsule of Prevagen daily for 3 months. No overall benefit was found. Further analysis of the results found that those who were cognitively normal had a 10.9% improvement in the number of items correctly recalled, but this was not a statistically significant improvement compared to a 3.8% increase among those given the placebo (Moran, Adv Mind Body Med 2016). The published study was authored entirely by employees of Quincy Bioscience, the marketer of Prevagen.

In January 2017 the Federal Trade Commission (FTC) charged Quincy Bioscience with making false and unsubstantiated claims, noting that this study only found a benefit in a small subset of participants and only on certain measures on of cognitive function. The agency stated in its complaint that "Given the sheer number of comparisons run and the fact that they were post hoc, the few positive findings on isolated tasks for small subgroups of the study population do not provide reliable evidence of a treatment effect." On September 28, 2017, a judge dismissed the FTC's lawsuit, noting that although the study did not show an overall benefit, it could not be proven that Prevagen's statements about the study were false or unsubstantiated. However, on February 21, 2018, a federal appeals court overturned the ruling and sent the lawsuit back to the lower court, noting that the suit "made plausible allegations that Quincy's marketing campaign for Prevagen contained deceptive representations, and the district court erred in dismissing the Complaint in its entirety... ."

Safety and Side-Effects
Preliminary studies in rats have found apoaequorin, the main ingredient in Prevagen, to be safe (Moran, Food Chem Toxicol 2013; Moran, Regul Toxicol Pharmicol 2014).

A low incidence of adverse events such as headache, nausea, constipation, edema and hypertension has been reported by the makers of Prevagen (FDA GRAS Notification 2014).

There are no known drug interactions, but the Prevagen website suggests "as with any new course of supplementation, you may want to talk with your doctor before beginning Prevagen use."

FDA Warning Letter
In 2012, the FDA issued a warning to Quincy Bioscience because the company claimed Prevagen could treat conditions such as head injuries and Alzheimer's disease. The company also failed to report almost 1,000 adverse events associated with the product, including seizures, strokes, and heart arrhythmias. (Note: adverse events associated with the use of a product do not necessarily mean the adverse event was caused by the product.) In addition, the FDA warned Quincy that its unapproved and synthetic version of apoaequorin should be regulated and marketed as a drug, not as a supplement. According to an article in Isthmus, a Wisconsin newspaper, on February 5, 2013, Quincy's president claimed, "We've been able to satisfy all of their requests," referring to the FDA warning.

Cost
The cost for a one-month supply of regular strength (10 mg) Prevagen (the dose used in the studies above) ranges from $39.95 to $49.99, and a one-month supply of "Extra Strength" Prevagen (20 mg) costs $59.95.
Join today to unlock all member benefits including full access to all CL Answers and over 1,300 reviews.
Join Now
Already a member? Sign In Here.
Join now at www.consumerlab.com/join/