/ How do fish oil supplements compare to EPA prescription fish oil like Vascepa?
Our Members Asked:
How do fish oil supplements compare to EPA prescription fish oil like Vascepa?
---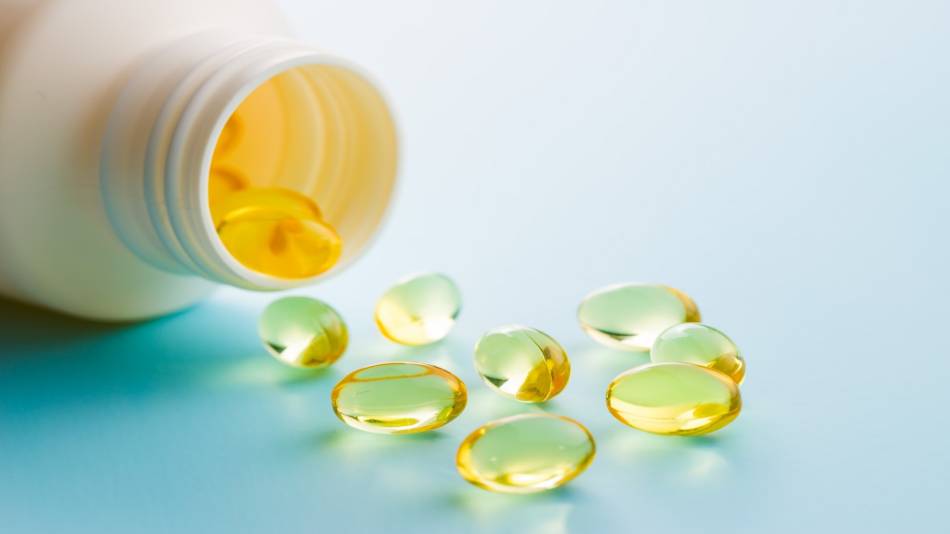 Answer:
Vascepa, which has been shown to reduce the risk of cardiovascular disease in people with elevated levels of triglycerides, provides 960 mg of EPA per capsule, and two of these capsules are taken twice daily with meals. The cash price for each capsule is about $2.50, or $10 per day (pricing can vary). As discussed in ConsumerLab's Review of Fish Oil Supplements, highly concentrated fish oil supplements can provide about the same amount of EPA with little DHA, like Vascepa, but for as little as 30% the cost of Vascepa.

It is also possible to get this amount of EPA at even lower cost from fish oil supplements that are not as highly-concentrated as Vascepa, but they will likely include significant amounts of other omega-3 fatty acids, such as DHA and DPA, and other oils, making the dose larger, i.e. more softgels, capsules, or liquid. While EPA/DHA combinations, as found in the prescription fish oil Lovaza and many supplements, can lower triglycerides, they have not, to-date, been shown to lower the risk of cardiovascular disease like Vascepa. Also keep in mind that prescription drugs are held to higher standards than fish oil dietary supplements, including the clinical demonstration of safety and efficacy and more rigorous manufacturing standards and oversight. This should be considered when comparing products.

Be aware that the fish oil in supplements is typically in the ethyl ester or triglyceride form. Both can raise levels of omega-3 fatty acids in the body (although there is preliminary evidence that the triglyceride form may be more efficient). Nevertheless, Vascepa is in the ethyl ester form, so if you seek to match it, choose a supplement in the ethyl ester form.

Also be aware that some supplements are enteric-coated to delay release of fish oil until after the stomach. While this may reduce "fishy burps," it's not clear how this may affect absorption. Vascepa is not enteric-coated and it is possible that its earlier release of oil in the stomach could allow earlier mixing and better stimulate bile production that is needed for absorption of its omega-3 fatty acids the small intestine. For more details, see the Softgels Compared to Prescription Omega-3s section of ConsumerLab's Review of Fish Oil Supplements.
Join today to unlock all member benefits including full access to all CL Answers and over 1,400 reviews.
Join Now
Already a member? Sign In Here.
Join now at www.consumerlab.com/join/