/ What are the side effects of glucosamine and chondroitin?
Our Members Asked:
What are the side effects of glucosamine and chondroitin?
---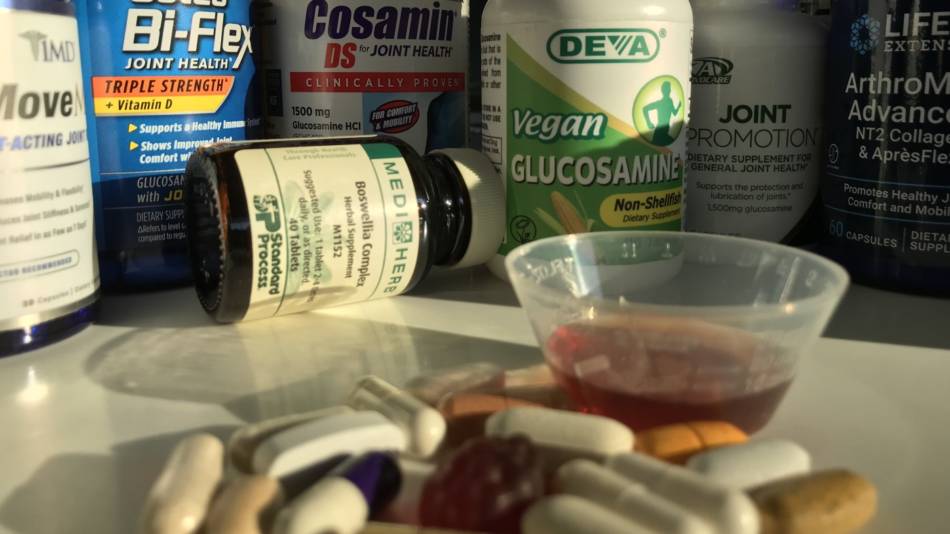 Answer:
Glucosamine and chondroitin, common ingredients in supplements for joint pain, are generally well-tolerated, but may cause stomach upset in some people. When taken in typical dosages, glucosamine has also been reported to cause mild to moderate drowsiness, skin reactions and headache in clinical trials. Glucosamine may also increase eye pressure in people with glaucoma and, because it's often derived from shellfish, may cause an allergic reaction in some individuals. (Note: a vegetable-based glucosamine ingredient is available in some supplements).

Chondroitin sulfate may worsen symptoms in some people with asthma.

Both glucosamine and chondroitin may have an anti-coagulant effect and should be used with physician supervision if you are taking blood-thinning medication. Also, be aware that certain forms of glucosamine and chondroitin can contain a significant amount of sodium, so you may want to avoid these forms if you are on a low-sodium diet.

For more details, see the Concerns and Cautions section of the Joint Health Supplements Review, which includes the clinical evidence for glucosamine, chondroitin, MSM, boswellia and other common joint health ingredients, ConsumerLab.com's tests and reviews of popular joint health products, it's Top Picks among products.

(See our Review of Joint Health Supplements for Pets for evidence, safety and our tests of glucosamine and chondroitin supplements for pets.)
Join today to unlock all member benefits including full access to all CL Answers and over 1,400 reviews.
Join Now
Already a member? Sign In Here.
Join now at www.consumerlab.com/join/