/ Why is there so much cadmium, a toxin, in cocoa powders but not in dark chocolate?
Our Members Asked:
Why is there so much cadmium, a toxin, in cocoa powders but not in dark chocolate?
---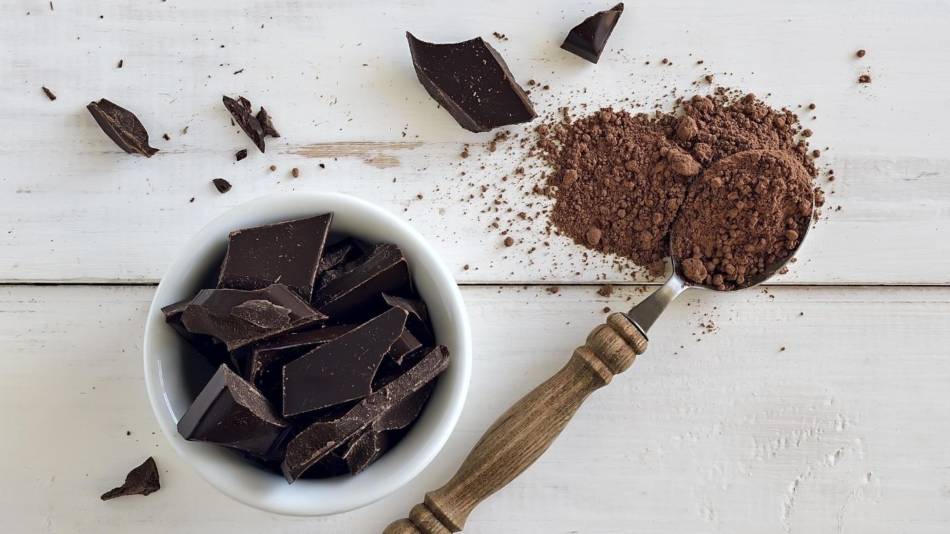 Answer:
It's true that we found most cocoa powders to have high concentrations of cadmium -- around 1 to 1.5 mcg per gram -- which is much higher than the World Health Organization limit of 0.3 mcg per gram. The dark chocolate bars we tested had concentrations which were about 1/10th the amount found in cocoa.

The main reason why there is less cadmium per gram in dark chocolate than cocoa powder, is that cadmium is in the cocoa solids, which, when dried, is cocoa powder. Dark chocolate contains these cocoa solids, but also includes cocoa butter and sugar, which can make up a substantial portion of the chocolate, reducing the concentration of cadmium. (Note that cadmium is not present in cocoa butter, nor, for the same reason, in white chocolate.) However, this does not fully explain the higher cadmium in cocoa powders. In fact, on average you ingest about 4 times as much cadmium from cocoa powder as you do as from dark chocolate to get an equivalent amount of flavanols. Of course, this ratio depends on the specific products (see our report for details).

The other factor at play is that cadmium levels vary based on where the cocoa was grown and how it was processed. Most of the cocoa powders we tested (representing many of the most popular brands) were labeled as coming from Latin America. It has been found that cocoa products from Latin America generally have a higher cadmium concentration than those from West Africa, although there is considerable regional variation. The dark chocolates did not identify the sources of their cocoa solids, but if many were from West Africa, this may help explain their lower cadmium levels.

Keep in mind that the typical serving size of a chocolate bar is about 40 grams, while its 5 grams for a cup of hot cocoa. So due to the larger serving size, you can still get a lot cadmium from dark chocolate -- although typically still less than from cocoa powder. In fact, we identified one bar which exceeded the daily limits for adults and children in Canada, as well as the limit in California -- above which a warning label is required. Most of the cocoa powders also exceeded these limits.

The bottom line is that it's probably best to limit your average daily intake to no more than one serving of cocoa or dark chocolate, and stick with products found to have lowest the concentrations of cadmium and other potentially dangerous contaminants.

For our tests of popular cocoa and chocolate products, see the Review of Cocoa Powders, Dark Chocolate, Extracts, Nibs, & Supplements >>
Join today to unlock all member benefits including full access to all CL Answers and over 1,400 reviews.
Join Now
Already a member? Sign In Here.
Join now at www.consumerlab.com/join/