Showing Results for Balance of Nature
Search term may appear only in full report available to members. Join now for full access.
CL Answer
Are Balance of Nature products good dietary supplements?
Do Balance of Nature supplements "Fruits" and "Veggies" supplements really provide the daily recommended servings of fruits and vegetables, and are they worth the cost? Find out.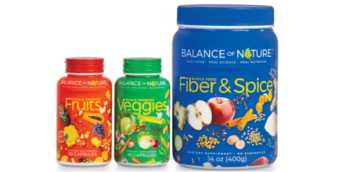 Product Review
Fruits, Veggies, and Other Greens Supplements Review (Including Spirulina and Chlorella)
Fruit and Veggie Supplements -- Find Out If They Are Worthwhile and See Our Test Findings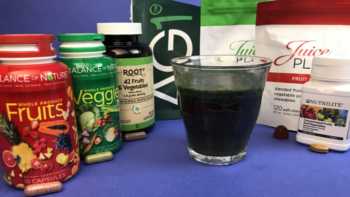 Recalls & Warnings
4/27/2023
Seller of Magtein, Veggie Caps, & More Warned for Drug Claims, Manufacturing Violations
On March 8, 2023, the FDA issued a warning letter to Spartan Enterprises Inc., dba Watershed Wellness Center, after a review of the company's website found statements about its Dr. Bob's Naturals Spirulina, Dr. Bob's Naturals Magtein, Dr.
News Release
2/25/2023
Top-rated Vitamin and Supplement Brands and Merchants for 2023 Based on Consumer Satisfaction
White Plains, New York, February 25, 2023 — Each year, ConsumerLab.com surveys its free e-newsletter subscribers about the vitamins and supplements that they use. The results below are based on 8,600 responses collected in November/December 2022.
Recalls & Warnings
3/13/2020
FDA Finds Problems at 52% of Supplement Manufacturing Sites in U.S. and 42% Abroad
ConsumerLab.com has obtained results of the FDA's inspections in Fiscal Year 2019 (October 1, 2018 - September 30, 2019) of 598 dietary supplement manufacturing facilities in the U.S.