/ The Importance of Fiber Supplements
The Importance of Fiber Supplements
Learn More About The Health Benefits of Fiber Supplements
---
ConsumerLab.com is proud to present this lively 47-minute seminar focusing on the importance of fiber and the many uses of fiber supplements based on experience and insights of a gastroenterologist who actively uses fiber supplements in her practice.
Watch to Learn:
What fiber is and how it works in the body
Conditions that may benefit from fiber, including coronary heart disease, high blood pressure, constipation, hemorrhoids, diverticulosis, irritable bowel syndrome, inflammatory bowel disease, weight control, and glycemic control/diabetes.
Sources and types of fiber
How fiber supplements compare
How to use fiber supplements
Concerns and cautions
Q & A
If you don't get enough fiber in your diet (and most people don't), do not miss listening to this highly informative seminar!
Expert Speaker:
Robynne Chutkan, MD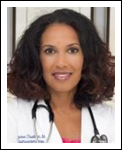 Robynne Chutkan, MD is a gastroenterologist with an integrative practice incorporating nutrition, exercise, and stress reduction. She is the founder of the Digestive Center for Women in Washington DC & Assistant Professor in the Division of Gastroenterology at Georgetown University Hospital.
Moderator:
Tod Cooperman, MD

Tod Cooperman, MD is the President & Co-Founder, ConsumerLab.com. Dr. Cooperman is an expert in evaluating consumer health products, has testified on the quality of dietary supplements before the Senate and House of Representatives, and has extensively published and presented on quality issues.
---
This seminar is made possible by sponsorship from P & G Personal Health Care, makers of Metamucil. ConsumerLab.com maintains full editorial control over the content presented in the seminar.
Sponsored by