Considering an Algae-based Supplement for Reflux? See What ConsumerLab Found
---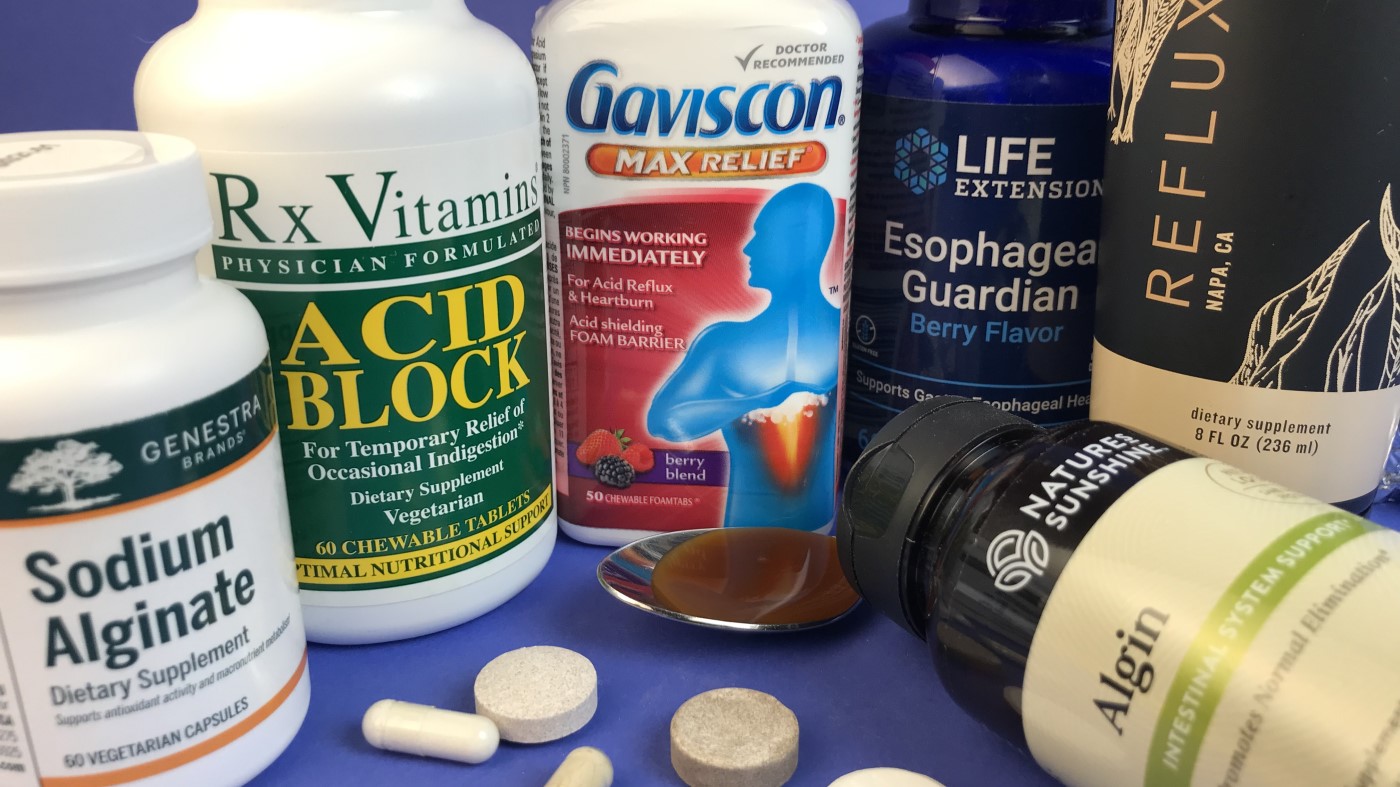 White Plains, New York, February 22, 2022 —
Alginate supplements have been shown to be more effective than antacids in treating heartburn, indigestion, and other symptoms of GERD (gastrointestinal esophageal reflux disease). However,
recent ConsumerLab tests of popular alginate supplements
sold in the U.S. and Canada -- including chews, capsules and gels, revealed one product was contaminated with lead, a toxic heavy metal. ConsumerLab also found that the cost to obtain a clinically meaningful dose of 500 mg of alginic acid ranged from 35 cents to over $1.60.
Among products that were Approved, ConsumerLab selected two products based on quality, cost and taste as
Top Picks
, including an alginate-only supplement and a product that combines alginates with a traditional antacid ingredient.
Derived from brown algae, alginic acid derivatives, or alginates, are compounds that expand and form a gel when exposed to liquid – which is why they are commonly used in foods as stabilizers, thickeners, and gelling agents. When taken as a supplement, the gel formed by alginates creates a physical barrier at the top of the stomach that helps protect the stomach and esophagus from acid.
The results are available online now in ConsumerLab's new
Alginate Supplements Review
, which includes test results and comparisons for 6 products, all of which were selected by ConsumerLab: Gaviscon Max Relief, Genestra Brands Sodium Alginate, Life Extension Esophageal Guardian – Berry Flavor, Nature's Sunshine Algin, Reflux Gourmet, and Rx Vitamins Acid Block. The report also discusses the clinical evidence for alginate supplementation, dosage, what to look for on product labels, and potential side effects and drug interactions with alginate products.
Founded in 1999,
ConsumerLab.com
is a leading provider of consumer information and independent evaluations of products that affect health and nutrition. Membership to ConsumerLab.com is
available online
and provides immediate access to continually updated reviews of nearly every popular type of dietary supplement and health food, answers to reader questions, and product recalls and warnings. ConsumerLab also provides independent product testing through its voluntary
Quality Certification Program
. The company is privately held and based in New York. It has no ownership from, or interest in, companies that manufacture, distribute, or sell consumer products.
— END —
Members of the media contact may contact media@consumerlab.com or call the ConsumerLab.com main number (914-722-9149). Please include the name of your news organization when contacting us.