ConsumerLab Tests Alpha Lipoic Acid Supplements and Selects Top Picks
---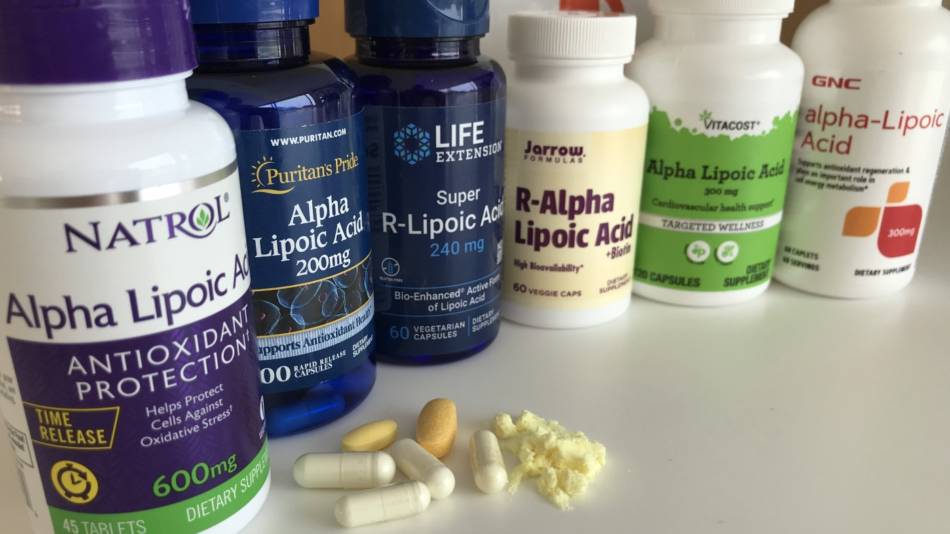 White Plains, New York, August 9, 2023 — 
Alpha-lipoic acid supplements may modestly improve insulin sensitivity and blood sugar control, reduce symptoms of peripheral neuropathy, and aid in weight control when combined with a low-calorie diet. However, amounts of the most active form of alpha lipoic acid, the R-form, are rarely listed on supplement labels.
To help consumers choose among products, ConsumerLab recently 
selected, purchased, and tested popular alpha lipoic acid supplements on the market
 to determine the amounts of R-form alpha lipoic acid they contained. The tests revealed that, while all of the products contained their claimed amounts of alpha lipoic acid, amounts of R-form alpha lipoic acid provided by the products ranged from 91 mg to over 300 mg per suggested serving. Only two products listed their amounts of R-form alpha lipoic acid on the label. The cost to obtain 100 mg of R-form alpha lipoic acid from products ranged from 5 cents to 34 cents.
Among Approved products, ConsumerLab.com identified two as its
Top Picks
for providing the best quality and value.
The results are available online now in ConsumerLab's new
Alpha Lipoic Acid Supplements Review
, which includes test results and comparisons for seven products. Six products were selected for testing by ConsumerLab: BulkSupplements.com Alpha Lipoic Acid (ALA), Jarrow Formulas R-Alpha Lipoic Acid + Biotin, Life Extension Super R-Lipoic Acid 240 mg, Natrol Alpha Lipoic Acid, Puritan's Pride Alpha Lipoic Acid 200 mg, and Vitacost Alpha Lipoic Acid. One additional product passed the same testing and was Approved through CL's voluntary
Quality Certification Program
: GNC Alpha-Lipoic Acid.
The review summarizes the clinical evidence for and against alpha lipoic acid for improving insulin sensitivity and blood sugar control, reducing symptoms of peripheral neuropathy, aiding weight loss, and other proposed uses such as treating hearing loss and improving aging skin, as well as dosages shown to be effective. It also explains the difference between the R-form and mixed chemical forms of alpha lipoic acid, which forms have been most studied in clinical trials, and whether it's worth paying more for products containing only the R-form. The review also discusses the best way to take and store alpha lipoic acid supplements, and potential side effects and drug interactions. A
video
with expert tips for selecting the best alpha lipoic acid supplements is also available.
Founded in 1999,
ConsumerLab.com
is a leading provider of consumer information and independent evaluations of products that affect health and nutrition. Membership to ConsumerLab.com is
available online
and provides immediate access to continually updated reviews of nearly every popular type of dietary supplement and health food, answers to reader questions, and product recalls and warnings. ConsumerLab also provides independent product testing through its voluntary
Quality Certification Program
. The company is privately held and based in New York. It has no ownership from, or interest in, companies that manufacture, distribute, or sell consumer products.
Alpha-Lipoic Acid Tips From ConsumerLab
— END — 
Members of the media contact may contact media@consumerlab.com or call the ConsumerLab.com main number (914-722-9149). Please include the name of your news organization when contacting us.