ConsumerLab Identifies Best and Worst Avocado Oils Based on Testing
---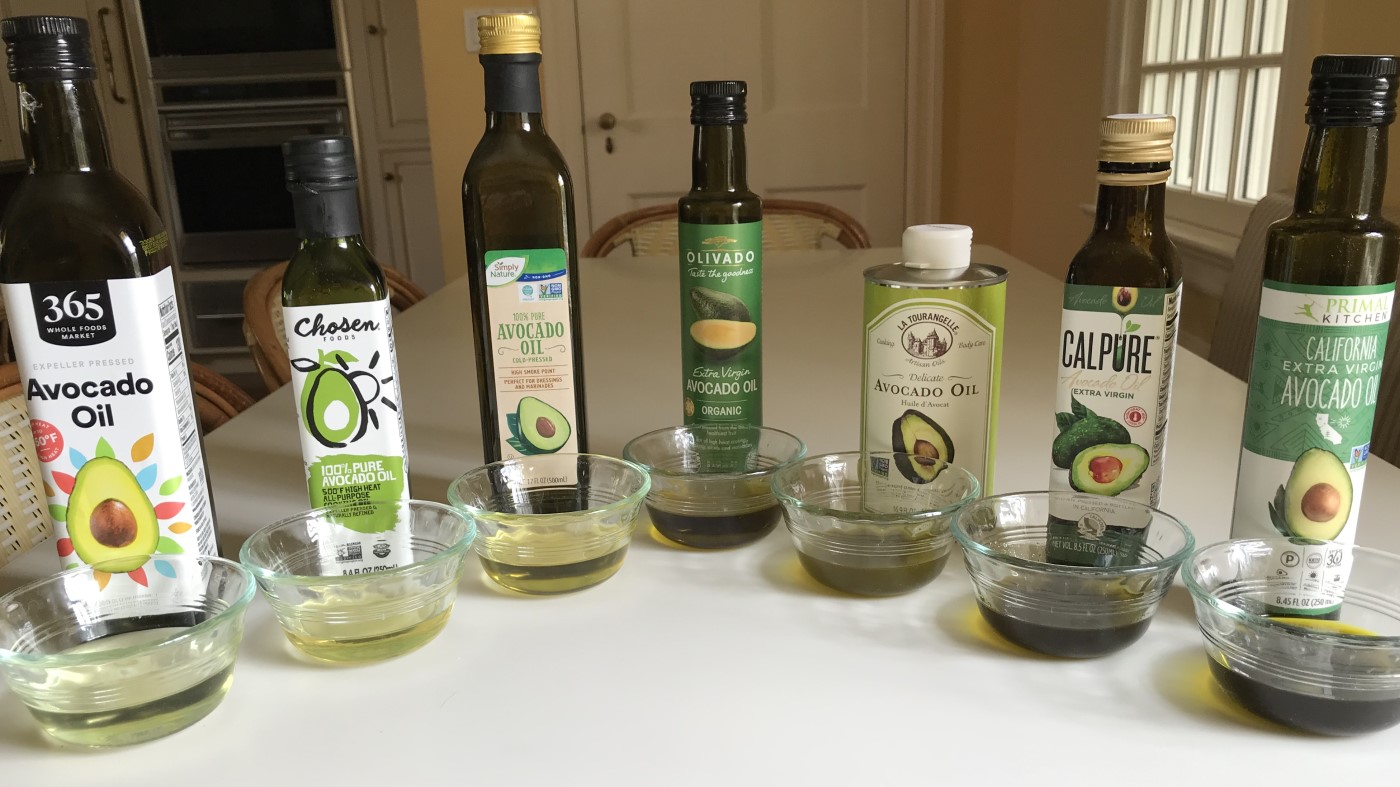 White Plains, New York, April 17, 2021 —
Avocado oil has become increasing popular, but concern about the quality of products was raised in 2020 by a study from researchers at the University of California, Davis that found that as much as 82% of avocado oil samples bought locally or online in the U.S. exhibited signs of being stale or adulterated with other oils (6 samples). More recently,
ConsumerLab.com
purchased and tested eight extra virgin, refined, or ungraded avocado oils.
Based on chemical analysis, ConsumerLab found that one product appeared to include oil other than avocado oil. Another product tasted of rotten avocados. Among products that were Approved, CL selected a high quality avocado oil with a pleasant flavor and aroma as its
Top Pick
.
Although not proven, avocado oil is likely to be heart-healthy if replacing saturated fats, like butter, due to its high percentage of monounsaturated and polyunsaturated fats. It is also a good source of vitamin E, provides enough beta-sitosterol to potentially improve symptoms of benign prostate enlargement, and contributes modestly to lutein intake, which may reduce the risk of macular degeneration
The full results are available online in ConsumerLab's new
Avocado Oil Review
, which includes test results and comparisons for the following seven products selected for testing by ConsumerLab: 365 Whole Foods Market Avocado Oil, Aldi's Simply Nature 100% Pure Avocado Oil Cold-Pressed, Calpure Avocado Oil Extra Virgin, Chosen Foods 100% Pure Avocado Oil, La Tourangelle Delicate Avocado Oil, Olivado Extra Virgin Avocado Oil — Organic and Primal Kitchen California Extra Virgin Avocado Oil.
The review discusses the clinical evidence for the potential health benefits of avocado, how it compares with
olive oil
(which ConsumerLab has also tested), and cautions with using avocado oil, including a potential interaction with the blood-thinning medication warfarin. The review also explains what to look for on labels when choosing avocado oil, and the best way to store and cook with avocado oil.
Founded in 1999,
ConsumerLab.com
is a leading provider of consumer information and independent evaluations of products that affect health and nutrition. Membership to ConsumerLab.com is
available online
and provides immediate access to continually updated reviews of nearly every popular type of dietary supplement and health food, answers to reader questions, and product recalls and warnings. ConsumerLab also provides independent product testing through its voluntary
Quality Certification Program
. The company is privately held and based in New York. It has no ownership from, or interest in, companies that manufacture, distribute, or sell consumer products.
— END —
Members of the media contact may contact media@consumerlab.com or call the ConsumerLab.com main number (914-722-9149). Please include the name of your news organization when contacting us.