Best Electrolyte Drinks for Hydration? Note: Some Contain 20 Times More Sodium Than Others
---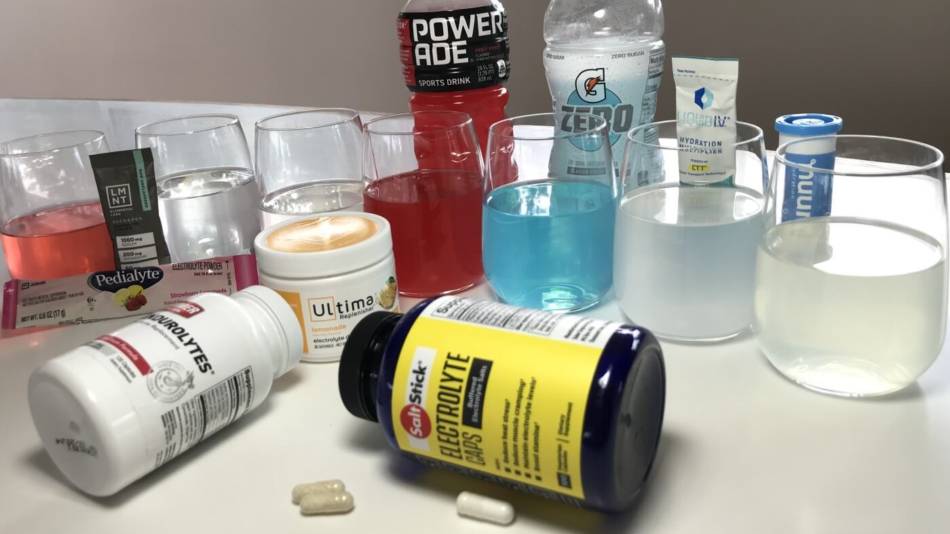 White Plains, New York, July 20, 2022 —
It's important to stay well hydrated, and electrolyte products can help. However, consumers can easily get too much, or too little, sodium – a key electrolyte -- from these products, as ConsumerLab discovered in its
recent tests of electrolyte drinks and supplements
.
Among the nine popular electrolyte drinks, powders and pills ConsumerLab tested, the amount of sodium provided in a 16 oz. serving of each product ranged from less than 50 mg to 1,000 mg. One product was found to contain much less sodium than listed on the label. This means that some electrolyte products will provide too little sodium to likely be effective, based on expert guidelines for proper rehydration, while others contain amounts that could be problematic, particularly for people with high blood pressure or kidney disease. The products were also tested to see if they contained their listed amounts of other key electrolytes, including potassium, chloride and magnesium, as well as sugar, and were taste-tested. ConsumerLab also checked products for contamination with the toxic heavy metals lead, arsenic, or cadmium.
Among products that were Approved, ConsumerLab chose several high quality products that provided amounts of electrolytes in-line with expert guidelines as its
Top Picks for sports recovery
and
rehydration due to diarrhea
, as well as for
electrolyte pills
.
The results are available online now in ConsumerLab's new
Electrolytes & Sports Drinks Review
, which includes test results and comparisons for eight products selected for testing by ConsumerLab: Gatorade Zero – Glacier Freeze, Hammer Nutrition Endurolytes – Electrolyte Replacement, Liquid I.V. Hydration Multiplier Lemon Lime, LMNT Elemental Labs Recharge – Raw Unflavored, Powerade – Fruit Punch, Salt Stick Electrolyte Caps, and Ultimate Replenisher – Lemonade. One additional product was tested and Approved through CL's voluntary
Quality Certification Program
: Nuun Hydration Sport.
The review also explains when electrolytes are needed, and when they're not, the best time to take electrolytes, and expert guidelines for preventing dehydration and for rehydrating. It also explains what to look for when choosing an electrolyte product for specific needs, including sports recovery and dehydration due to diarrhea, as well as safety concerns and cautions.
Founded in 1999,
ConsumerLab.com
is a leading provider of consumer information and independent evaluations of products that affect health and nutrition. Membership to ConsumerLab.com is
available online
and provides immediate access to continually updated reviews of nearly every popular type of dietary supplement and health food, answers to reader questions, and product recalls and warnings. ConsumerLab also provides independent product testing through its voluntary
Quality Certification Program
. The company is privately held and based in New York. It has no ownership from, or interest in, companies that manufacture, distribute, or sell consumer products.
— END —
Members of the media contact may contact media@consumerlab.com or call the ConsumerLab.com main number (914-722-9149). Please include the name of your news organization when contacting us.