Some L-Lysine Supplement Labels May Be Misleading, According to ConsumerLab Tests
---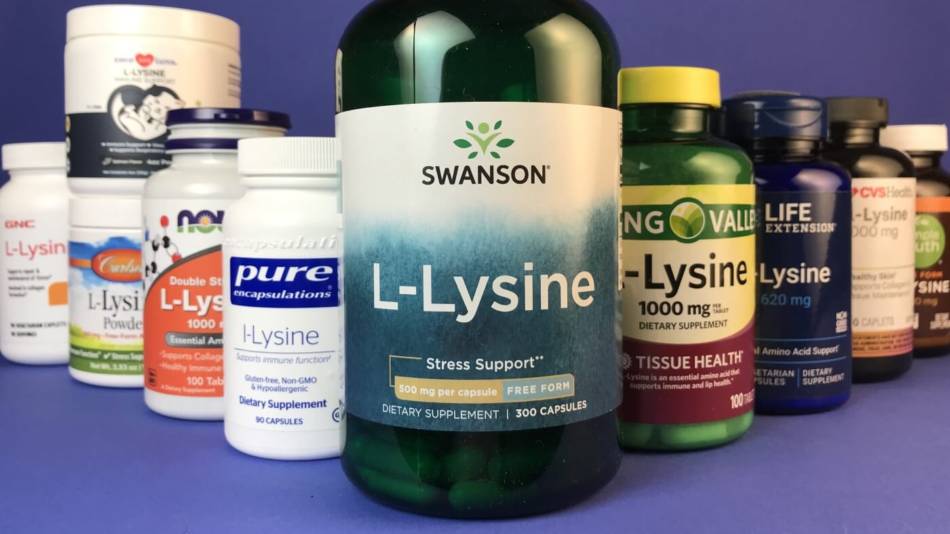 White Plains, New York, August 31, 2023 — 
Lysine (L-lysine) supplements may help prevent cold sores, genital herpes lesions, and canker sores, and are also promoted to slow hair loss, and treat herpes infections in cats. However, some product labels may mislead consumers to think they are getting more lysine than the product actually provides. So how can consumers know they are getting a quality lysine supplement that provides what's promised on the label?
To help, ConsumerLab recently
selected, purchased, and tested popular lysine supplements
on the market to determine if they contained their claimed amounts on lysine, and checked that tablets and caplets properly disintegrated to release their ingredients for absorption. ConsumerLab discovered that the Supplement Facts panels on two products listed the weight of the full compound, L-lysine hydrochloride, rather than the actual amount of L-lysine. This could mislead consumers to think they are getting more lysine than the products provide, since 20% of the weight of this compound is not lysine. Otherwise, the tests showed that all of the products contained their claimed amounts of lysine, although the cost to obtain 1,000 mg lysine from products ranged widely -- from 5 cents to 32 cents, and up to 49 cents from a product for cats.
Among Approved products, ConsumerLab selected its
Top Picks among lysine supplements
that provided the best quality and value.
The results are available online now in ConsumerLab's new
L-Lysine Supplements Review
, which includes test results and comparisons for 10 products, including one product for cats. Nine products were selected for testing by ConsumerLab: Carlson L-Lysine Powder, Coco and Luna L-Lysine – Salmon Flavor – Cat, CVS Health L-Lysine 1,000 mg, Life Extension L-Lysine 620 mg, NOW Double Strength L-Lysine 1,000 mg, Pure Encapsulations L-Lysine, Simple Truth Free Form L-Lysine 500 mg, Spring Valley [Walmart] L-Lysine 1,000 mg, and Swanson L-Lysine. One additional product passed the same testing and was Approved through CL's voluntary
Quality Certification Program
: GNC L-Lysine.
The review summarizes the clinical evidence for and against lysine supplementation for preventing cold sores (herpes simplex labialis), genital herpes lesions, and canker sores, slowing hair loss, and for preventing or treating herpes 1 infection in cats, as well as dosages shown to be effective. It also explains what to look for on labels to determine exactly how much lysine products provide, and shows
examples of what to look for on labels
and how to avoid being misled about the amount of lysine in products that are not labeled properly. The review also discusses how to get lysine from foods, the best way to take lysine supplements, and potential side effects and drug interactions. A
video
with expert tips for selecting the best lysine supplement is also available.
Founded in 1999,
ConsumerLab.com
is a leading provider of consumer information and independent evaluations of products that affect health and nutrition. Membership to ConsumerLab.com is
available online
and provides immediate access to continually updated reviews of nearly every popular type of dietary supplement and health food, answers to reader questions, and product recalls and warnings. ConsumerLab also provides independent product testing through its voluntary
Quality Certification Program
. The company is privately held and based in New York. It has no ownership from, or interest in, companies that manufacture, distribute, or sell consumer products.
Lysine: What you Should Know - Tod Cooperman, MD
— END — 
Members of the media contact may contact media@consumerlab.com or call the ConsumerLab.com main number (914-722-9149). Please include the name of your news organization when contacting us.