Trouble Sleeping? ConsumerLab Tests Reveal the Best Melatonin Supplements
---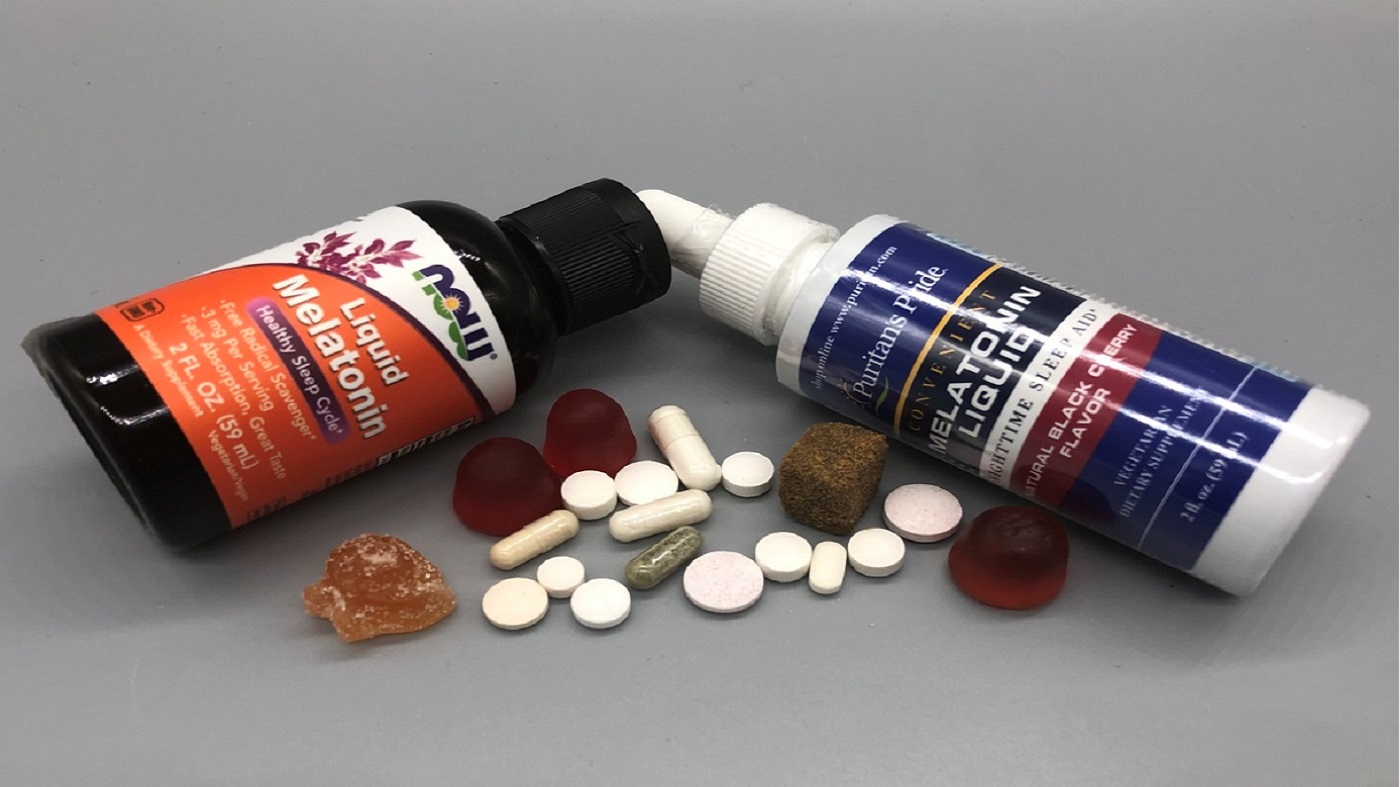 White Plains, New York, March 25, 2020 —
Melatonin supplements can help you fall asleep faster, and some may help you stay asleep. But with so many different ways to get melatonin, from capsules and tablets to liquids and gummies, and so many dosages available, which products provide the best quality and value?
To find out, ConsumerLab
purchased, tested, and reviewed popular melatonin supplements
on sold in the U.S., including two products for pets. There were significant differences in dose (from 0.3 mg to 10 mg) and cost (from less than 1 cent to over $5 per milligram of melatonin). One product for children could not be Approved because it was discovered to contain nearly double the amount of melatonin listed on its label. This is concerning because melatonin is a hormone, and the lowest effective dose should be used. Accidentally taking a higher dose can lead to increased side effects, such as next-day drowsiness.
Among the products that were Approved, ConsumerLab selected its
Top Picks for melatonin supplements
in the categories of low-dose, moderate dose, timed release, and pet products.
The results are available online in ConsumerLab's new
Melatonin Supplements Review
which includes test results and comparisons for 23 products. Thirteen products were selected for testing by ConsumerLab: CVS Health Melatonin 5 mg, Herbatonin, K9 Choice Melatonin, Natrol Melatonin 5 mg, Nature Made Melatonin Gummies 2.5 mg, NOW Liquid Melatonin, REMfresh Advanced Ion-Powered Melatonin, Source Naturals Melatonin, Spring Valley Melatonin 5 mg, Sundown Melatonin 300 mcg, Swanson Melatonin, Trader Joe's Chewable Melatonin 3 mg and Zarbee's Naturals Children's Sleep With Melatonin. Another ten products were tested and approved through CL's voluntary
Quality Certification Program
: Carlson Melatonin Gummies 2.5 mg, GNC Melatonin 3 mg, GNC Melatonin 5 mg, Life Extension Melatonin 3 mg, Mac + Maya Calming Aid With Melatonin, Nature's Bounty Melatonin 10 mg, Puritan's Pride Melatonin 2.5 mg, Puritan's Pride Melatonin Liquid, Solgar Melatonin 3 mg and USANA Pure Rest.
As discussed in the review, clinical trials show that melatonin can shorten the time it takes to fall asleep. Timed release melatonin supplements may also decrease waking during the night, although they do not work as well as prescription sleep medications. Melatonin is a hormone and should only be used for short-term help with sleep, not every night. It should also be taken in the lowest possible dose that is effective. Some products contain higher doses, but this may be more than most people need and may cause grogginess and other side effects. The review explains this as well as other potential uses for melatonin and possible side effects and drug interactions.
Melatonin has been suggested on some websites as a treatment for COVID-19. These suggestions are based on effects of melatonin on the immune system and experimental findings with melatonin in animals exposed to viruses. However, there is currently no clinical evidence indicating melatonin to be effective in preventing or treating infection with coronavirus, as discussed in a separate article about
supplements and coronavirus
on ConsumerLab.com.
Founded in 1999,
ConsumerLab.com
is a leading provider of consumer information and independent evaluations of products that affect health and nutrition. Membership to ConsumerLab.com is
available online
and provides immediate access to continually updated reviews of nearly every popular type of dietary supplement and health food, answers to reader questions, and product recalls and warnings. ConsumerLab also provides independent product testing through its voluntary
Quality Certification Program
. The company is privately held and based in New York. It has no ownership from, or interest in, companies that manufacture, distribute, or sell consumer products.
— END —
back to top
Members of the media contact may contact media@consumerlab.com or call the ConsumerLab.com main number (914-722-9149). Please include the name of your news organization when contacting us.