ConsumerLab Tests Reveal Best Probiotic Supplements and Those With Quality Issues
---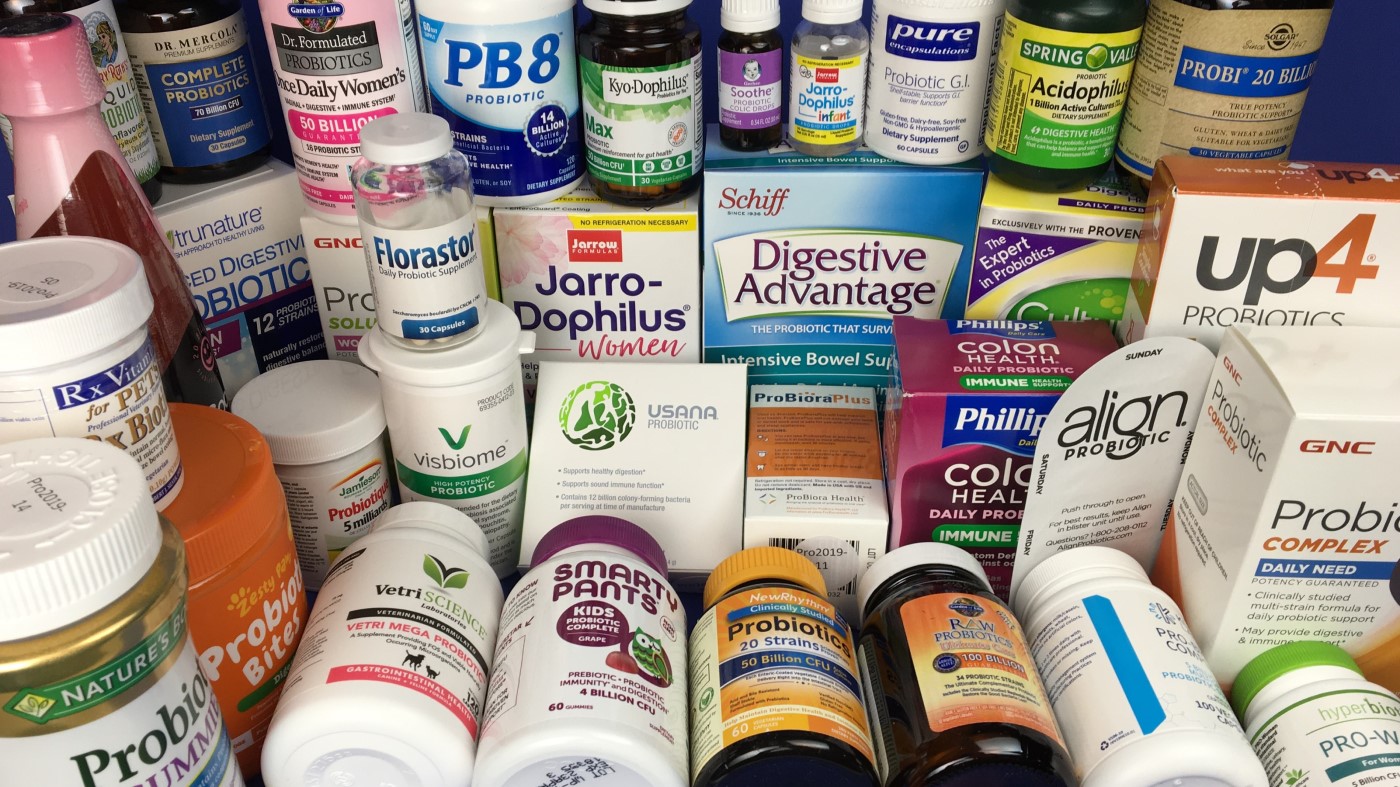 White Plains, New York, April 14, 2020 —
Probiotic supplements may be helpful for conditions including antibiotic-associated diarrhea, irritable bowel syndrome, and respiratory infections. Due to their potential immune and antiviral effects, probiotics have also been promoted to help prevent
COVID-19
, although there is no direct evidence to support this use.
ConsumerLab recently evaluated
popular probiotic supplements sold in the U.S. and Canada
, purchasing and testing capsules, powders, liquids and gummies. Most of the products were found to contain their claimed amounts of viable organisms. However, one supplement was found to be contaminated with
Pseudomonas aeruginosa
, a microbial contaminant which is of particular concern to immunocompromised individuals and infants. The enteric coating of another product was shown not to work properly, and a third product contained far fewer viable organisms than claimed. Amounts of viable cells in products ranged from less than 500 million to 225 billion per serving, but most contained between 1 and 50 billion. The cost to get one billion cells from products ranged from 1 cent to over $4.
Among the products that were Approved, ConsumerLab selected its
Top Picks for probiotic supplements
for uses relating to diarrhea due to antibiotics or travel, constipation, colic in infants, irritable bowel syndrome, flatulence, colds and respiratory infections, and vaginal infections.
The results are available online in ConsumerLab's new
Probiotic Supplements Review
, which includes test results and comparisons for 35 products. The following 23 products were selected for testing by ConsumerLab: Align Probiotic, Bayer Phillips' Colon Health Daily Probiotic, Culturelle Probiotics Digestive Health, Dr. Mercola Complete Probiotics, Florastor, Gerber Soothe Probiotic Colic Drops, GoodBelly Probiotics Infused - Watermelon Lime, Hyperbiotics Pro-Women, Jamieson Probiotic 5 Billion, Klaire Labs Pro-Biotic Complex, Mary Ruth's Liquid Probiotic - Unflavored, New Rhythm Probiotics 50 Billion CFU, PB8 Probiotic, ProBiora Plus - Mint, RepHresh Pro-B, Rx Vitamins for Pets RxBiotic, Schiff Digestive Advantage, Smarty Pants Kids Probiotic Complete - Grape, Trunature Advanced Digestive Probiotic, Up4 Probiotic Kids Cubes - Soft + Yummy Melts, VetriScience Vetri Mega Probiotic, Visbiome High Potency Probiotic, and Zesty Paws Probiotic Bites - Pumpkin Flavor - Dogs. Twelve products were tested and approved through CL's voluntary Quality Certification Program: Garden of Life RAW Probiotics Ultimate Care, Garden of Life Dr. Formulated Probiotics Women's, GNC Probiotic Complex, GNC Probiotic Solutions Women's, Jarrow Formulas Jarro-Dophilus Infant, Jarrow Formulas Jarro-Dophilus Women, Kyo-Dophilus Max Probiotic, Nature's Bounty Probiotic Gummies, Pure Encapsulations Probiotic G.I., Solgar Probi 20 Billion, Spring Valley Acidophilus, and USANA Probiotic.
The review discusses the clinical evidence for and against probiotics for many conditions, including a
special section
on the evidence relating to COVID-19. The review includes information about probiotic strains, dosage, and safety concerns such as allergic reactions and potential side effects.
Founded in 1999,
ConsumerLab.com
is a leading provider of consumer information and independent evaluations of products that affect health and nutrition. Membership to ConsumerLab.com is
available online
and provides immediate access to continually updated reviews of nearly every popular type of dietary supplement and health food, answers to reader questions, and product recalls and warnings. ConsumerLab also provides independent product testing through its voluntary
Quality Certification Program
. The company is privately held and based in New York. It has no ownership from, or interest in, companies that manufacture, distribute, or sell consumer products.
— END —
back to top
Members of the media contact may contact media@consumerlab.com or call the ConsumerLab.com main number (914-722-9149). Please include the name of your news organization when contacting us.