Best Turmeric and Curcumin Supplements and Spices Identified by ConsumerLab
---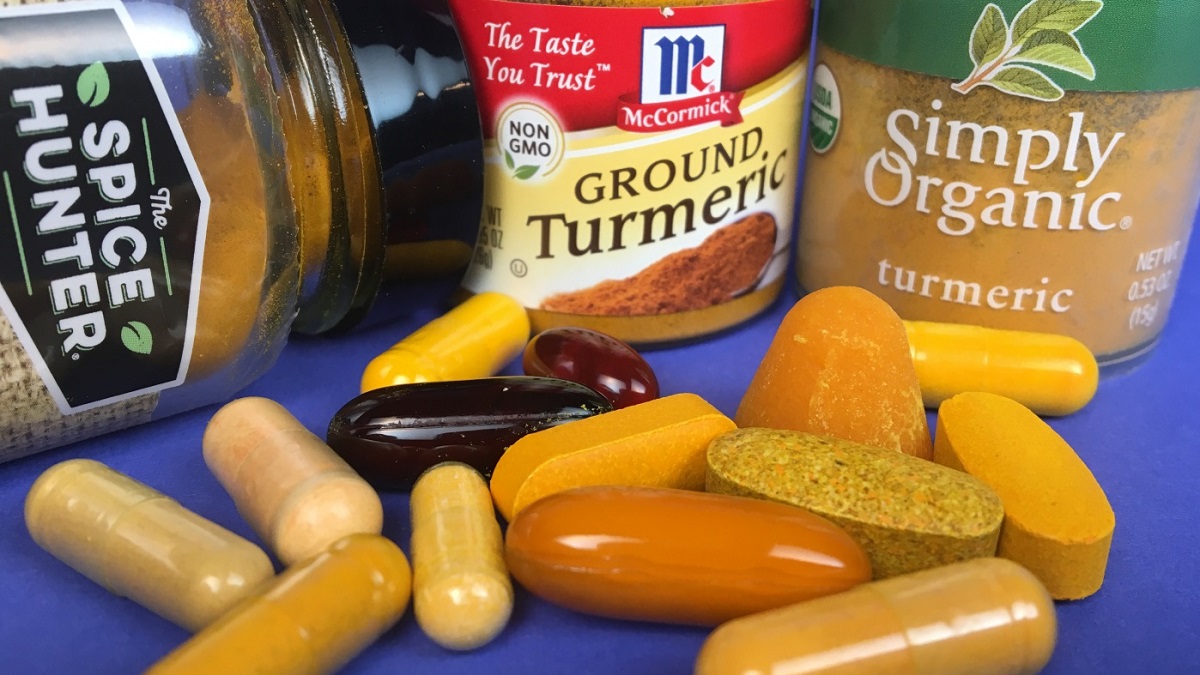 White Plains, New York, September 27, 2019 —
Turmeric and curcumin (the major compound in turmeric) are among the
most popular supplements
, promoted to reduce inflammation and help with conditions such as arthritis as well as indigestion and depression. To find out which turmeric and curcumin supplements contain what they claim, and exactly how much curcumin is in common turmeric spices, ConsumerLab recently purchased and tested many products. Due to concern about
contamination of turmeric
with toxic heavy metals, particularly lead, all turmeric powders were checked for these.
ConsumerLab's tests revealed that one supplement contained just 82.7% of the curcuminoids (i.e., curcumin and related compounds) expected. Another supplement from a major brand was discovered to provide just 10 mg of curcuminoids per serving -- far less than the hundreds of milligrams in many other brands and even less than in some of the turmeric spices tested.
There were significant differences in the dose of curcuminoids in a suggested serving of each supplement, with amounts ranging from 10 mg to 1,102 mg. The cost to obtain a 500-mg dose of curcuminoids ranged from 20 cents to $11.56. Among the spices, ConsumerLab found that a particular brand provided significantly more curcuminoids per teaspoon than the others and was also less expensive and contained fewer bug parts (which are common in spices). None of the products was contaminated with heavy metals.
Among the products that were Approved in testing, ConsumerLab selected a
Top Pick among supplements
and a
Top Pick for turmeric spice
.
The findings are available online in ConsumerLab's new
Turmeric and Curcumin Supplements and Spices Review
, which includes test results and comparisons for 19 products, including one supplement for pets. Fourteen of the products were selected for testing by ConsumerLab and five others underwent the same testing through CL's voluntary
Quality Certification Program
. Products covered in the report are: A1 Vitality Turmeric Curcumin, Bio Schwartz Turmeric Curcumin With Bioperine, Doctor's Best High Absorption Curcumin, Garden of Life mykind Extra Strength Turmeric, GNC Herbal Plus Turmeric Curcumin 1,000 mg, Life Extension Advanced Bio-Curcumin, McCormick Ground Turmeric, Member's Mark Turmeric Curcumin Complex, Natural Factors Curcumin Rich Theracurmin, Nature's Bounty Turmeric, Nordic Naturals Curcumin Gummies — Mango, NutriCology CurcuWIN 500, Pure Mark Naturals Turmeric Curcumin 95, Root2 Turmeric Extract Curcumin C3 Complex, Simply Organic Turmeric, Terry Naturally CuraMed, The Spice Hunter India Turmeric Gourmet, Thorne Meriva 500-SF and Zesty Paws Turmeric Curcumin Bites.
The review summarizes the clinical evidence for turmeric and curcumin supplementation, dosage for specific uses including rheumatoid arthritis, osteoarthritis, depression, ulcerative colitis and others. The report explains the best way to take turmeric and curcumin supplements to increase absorption and the evidence for formulations designed to enhance absorption and/or bioavailability such as those with black pepper extract (Bioperine), BCM-95, C3, CurcuWin, Longvida, Meriva, NovaSol, and Theracurmin, as well as how to increase absorption when using turmeric spices for cooking. It also discusses potential side effects and drug interactions for turmeric and curcumin.
Founded in 1999,
ConsumerLab.com
is a leading provider of consumer information and independent evaluations of products that affect health and nutrition. Membership to ConsumerLab.com is
available online
and provides immediate access to continually updated reviews of nearly every popular type of dietary supplement and health food, answers to reader questions, and product recalls and warnings. ConsumerLab also provides independent product testing through its voluntary
Quality Certification Program
. The company is privately held and based in New York. It has no ownership from, or interest in, companies that manufacture, distribute, or sell consumer products.
— END —
back to top
Members of the media contact may contact media@consumerlab.com or call the ConsumerLab.com main number (914-722-9149). Please include the name of your news organization when contacting us.