Best and Worst Ginger Supplements, Chews & Spices Identified by ConsumerLab. Contamination, Less Ginger Than Expected in Some Products.
---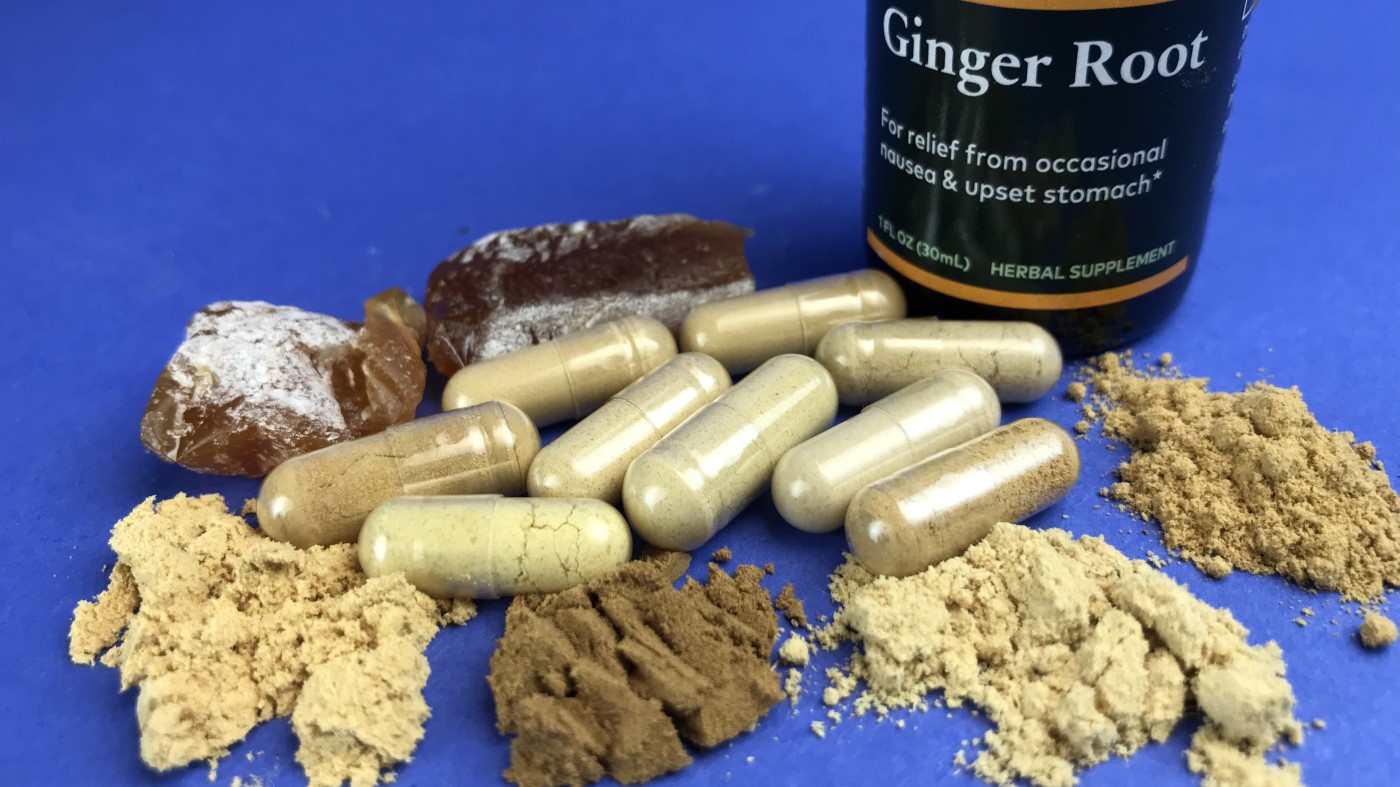 White Plains, New York, December 22, 2020 — Ginger is not only a popular spice but may reduce nausea from motion sickness and pregnancy and modestly decrease pain from osteoarthritis. Key compounds in ginger known as gingerols are believed to be active components of ginger. However, recent tests by ConsumerLab.com of popular ginger supplements and spices revealed that some contain far less ginger than expected, some are low quality (in which gingerols have been converted to other compounds), and/or are contaminated with lead.
Amounts of gingerols that ConsumerLab found in supplements ranged from just 1 mg to 26 mg per daily serving. A ginger root supplement that should have contained 10 mg of gingerols provided only 3.4 mg. A ginger extract contained hardly any gingerols but an unusually high amount of shogaols, suggesting that it had been exposed to excessive heat. Tests revealed that one supplement contained 1.7 mcg of lead per daily serving, exceeding ConsumerLab's limit, and one spice contained more than three times as much lead as other spices, putting it right at the limit for lead contamination. The tests also showed that you could pay as little as 2 cents to as much as $3.65 to get 10 mg of gingerols — the amount expected from about one gram of high quality ginger.
Among the products that were Approved in testing, ConsumerLab selected a Top Pick among ginger supplements and a Top Pick for ginger spices.
The results are available online in ConsumerLab's new Ginger Supplements Review which includes test results and comparisons for 16 products. Thirteen products were selected for testing by ConsumerLab: BulkSupplements.com Ginger Root Extract, Chimes Original Ginger Chews, Dr. Mercola Fermented Ginger, Frontier Co-op Ginger, Gaia Herbs Ginger Root, Great Value Organic Ground Ginger, Mountain Rose Herbs Ginger Root, Prince of Peace Original Ginger Chews, Pure Encapsulations Ginger Extract, Pure Mountain Botanicals Ginger, Solaray Ginger, Spring Valley Ginger Root 550 mg, and The Spice Hunter Organic Ginger. Three other products were tested and approved through CL's voluntary Quality Certification Program: CVS Health Ginger Root 550 mg, Puritan's Pride Ginger Relief Ginger Root, and Solgar Ginger Root Extract.
A short video about the ginger findings by ConsumerLab's President, Dr. Tod Cooperman, is available on YouTube.
The review summarizes the clinical evidence for ginger supplementation, dosage for specific uses, including reducing nausea and reducing osteoarthritis pain. It also discusses potential side effects and drug interactions.
Founded in 1999, ConsumerLab.com is a leading provider of consumer information and independent evaluations of products that affect health and nutrition. Membership to ConsumerLab.com is available online and provides immediate access to continually updated reviews of nearly every popular type of dietary supplement and health food, answers to reader questions, and product recalls and warnings. ConsumerLab also provides independent product testing through its voluntary Quality Certification Program. The company is privately held and based in New York. It has no ownership from, or interest in, companies that manufacture, distribute, or sell consumer products.
Finding the Best Ginger Supplement and Spice Through Testing by ConsumerLab -- Tod Cooperman MD
— END — 
Members of the media contact may contact media@consumerlab.com or call the ConsumerLab.com main number (914-722-9149). Please include the name of your news organization when contacting us.