Best GABA Supplements Identified by ConsumerLab
---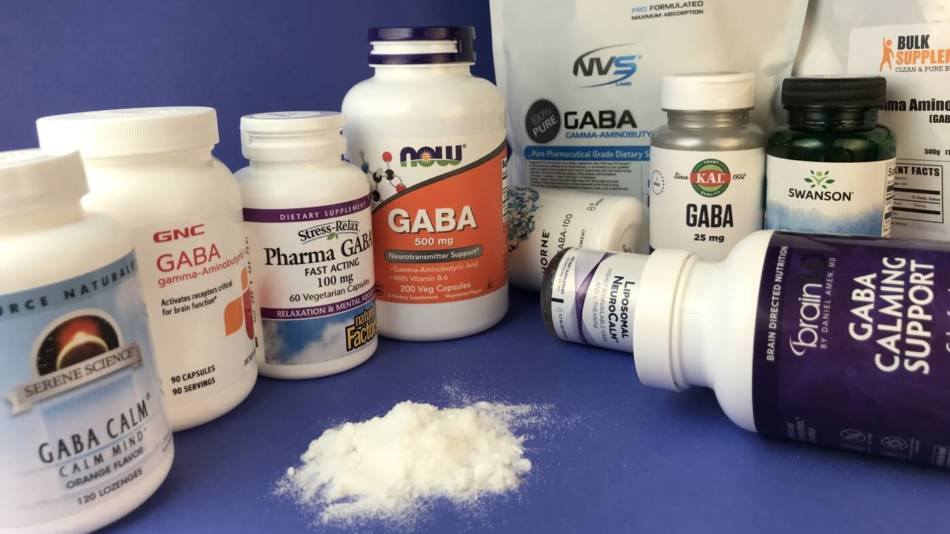 White Plains, New York, February 23, 2023 —
GABA (gamma-aminobutyric acid) supplements are claimed to have a "calming" effect, and are often promoted to reduce stress and insomnia and improve cognitive performance. But do they really work, and how do GABA supplements on the market compare on quality and value?
To find out, ConsumerLab reviewed the clinical evidence for GABA, and
selected, purchased, and tested popular GABA supplements
sold in the U.S. and Canada, including tablets, capsules, powders, and a liquid. The tests showed that all of the products contained their claimed amount of GABA and none of the products exceeded limits for heavy metal contamination. However, there were significant differences in the amounts of GABA the products provided, ranging from 25 to 1,000 mg per suggested daily serving. The cost to obtain 250 mg of GABA also varied widely, from 1 cent to $1.60.
Among products that passed all tests of quality and were Approved, CL selected several products that represented the best quality and value as its
Top Picks
, including a low, moderate, and high dose product.
The results are available online now in ConsumerLab's new
GABA Supplements Review,
which includes test results and comparisons for 11 GABA supplements. Ten products were selected for testing by ConsumerLab: BrainMD By Daniel Amen, MD GABA Calming Support, BulkSupplements.com Gamma Aminobutyric Acid (GABA), Designs For Health Liposomal NeuroCalm, KAL GABA 25 mg - Cherry Natural Flavor, Natural Factors Pharma GABA, NOW GABA 500 mg, NVS Labs GABA, Source Naturals GABA Calm, Swanson GABA, and Thorne PharmaGABA-100. One product was tested and Approved through CL's voluntary
Quality Certification Program
: GNC GABA.
As explained in the Review, GABA is a natural inhibitory neurotransmitter that blocks impulses between the nerve cells, resulting in a calming effect. However, taking GABA orally as a supplement does not significantly increase GABA levels in the brain, and has not been shown in clinical studies to provide much benefit for stress, insomnia, or cognitive performance, although there is preliminary evidence that it may modestly lower systolic blood pressure. The review also explains the evidence for and against GABA supplements for other uses, such as building muscle and for epilepsy, as well as dosage, side effects and drug interactions with GABA, and how to avoid potential adverse effects -- such as throat irritation or injury -- when taking GABA supplements.
A short video about the findings by ConsumerLab's President, Dr. Tod Cooperman, is available on
YouTube.
Founded in 1999,
ConsumerLab.com
is a leading provider of consumer information and independent evaluations of products that affect health and nutrition. Membership to ConsumerLab.com is
available online
and provides immediate access to continually updated reviews of nearly every popular type of dietary supplement and health food, answers to reader questions, and product recalls and warnings. ConsumerLab also provides independent product testing through its voluntary
Quality Certification Program
. The company is privately held and based in New York. It has no ownership from, or interest in, companies that manufacture, distribute, or sell consumer products.
Do GABA Supplements Reduce Stress and Improve Sleep and Cognitive Function? -- Tod Cooperman, MD
— END — 
Members of the media contact may contact media@consumerlab.com or call the ConsumerLab.com main number (914-722-9149). Please include the name of your news organization when contacting us.