L-Theanine Supplements Reviewed by ConsumerLab. Top Pick Chosen.
---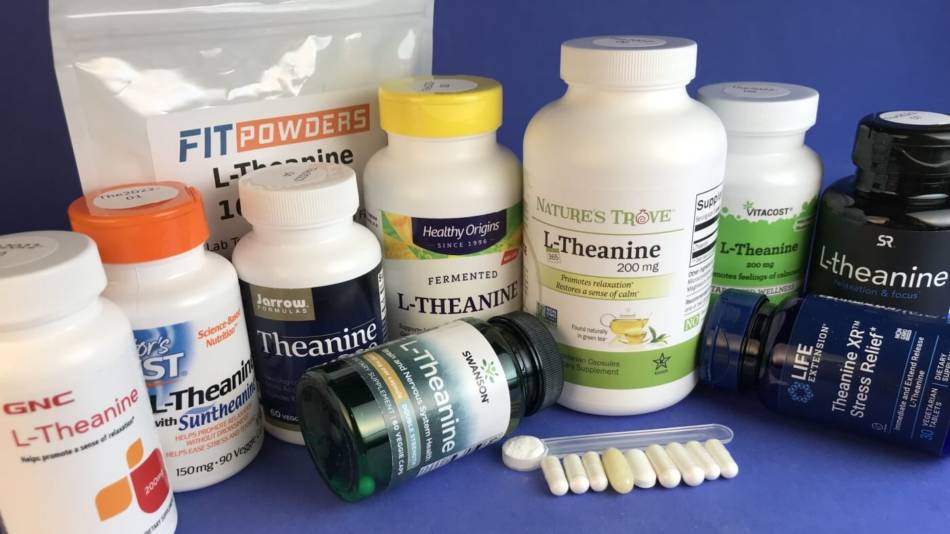 White Plains, New York, March 9, 2023 —
L-theanine supplements are often promoted to reduce stress and improve sleep and cognition. But do they really work, and how do L-theanine supplements on the market compare on quality and value?
To find out, ConsumerLab reviewed the clinical evidence for L-theanine, and
selected, purchased and tested popular L-theanine supplements
sold in the U.S., including tablets, capsules, softgels, and a powder. Most provided a recommended daily dosage of about 200 to 400 mg of L-theanine, similar to what has been used in clinical trials.
Among the popular products tested, all were found to contain their claimed amounts of L-theanine and none exceeded limits for heavy metal contamination with arsenic, cadmium, lead, or mercury. However, there were significant differences in cost, which ranged from only 2 cents to as much as 50 cents to obtain 200 mg of theanine. Among the quality-approved products, CL chose a
Top Pick for L-theanine
based on dose, cost, and formulation.
The results are available online now in ConsumerLab's new
L-theanine Supplements Review,
which includes test results and comparisons for 10 L-theanine supplements. Nine products were selected for testing by ConsumerLab: Doctor's Best L-Theanine with Suntheanine, Fit Powders L-Theanine, Healthy Origins L-Theanine, Jarrow Formulas Theanine 200, Life Extension Theanine XR Stress Relief, Nature's Trove L-Theanine 200 mg, Sports Research [SR] L-Theanine, Swanson L-Theanine, and Vitacost L-Theanine. One product was tested and Approved through CL's voluntary
Quality Certification Program
: GNC L-Theanine.
As explained in the Review, L-theanine is a water-soluble amino acid found primarily in black and green tea, and certain mushrooms, although the L-theanine in supplements is most often synthetic, produced from food grade L-glutamine and ethylamine. L-theanine is thought to have a relaxant effect, possibly through influence on excitatory chemicals in the body, such as noradrenaline, and chemical messengers in the brain, such as GABA and serotonin. Several small clinical trials suggest L-theanine supplementation may reduce stress, anxiety, and blood pressure in stressful situations, but not all studies have found a benefit. The review also discusses the evidence for or against L-theanine supplements for uses relating to cognitive function and ADHD, as well as dosage, and potential side effects and drug interactions with L-theanine.
Founded in 1999,
ConsumerLab.com
is a leading provider of consumer information and independent evaluations of products that affect health and nutrition. Membership to ConsumerLab.com is
available online
and provides immediate access to continually updated reviews of nearly every popular type of dietary supplement and health food, answers to reader questions, and product recalls and warnings. ConsumerLab also provides independent product testing through its voluntary
Quality Certification Program
. The company is privately held and based in New York. It has no ownership from, or interest in, companies that manufacture, distribute, or sell consumer products.
— END —
Members of the media contact may contact media@consumerlab.com or call the ConsumerLab.com main number (914-722-9149). Please include the name of your news organization when contacting us.