ConsumerLab Discovers Less Vitamin K Than Listed in Some Supplements
---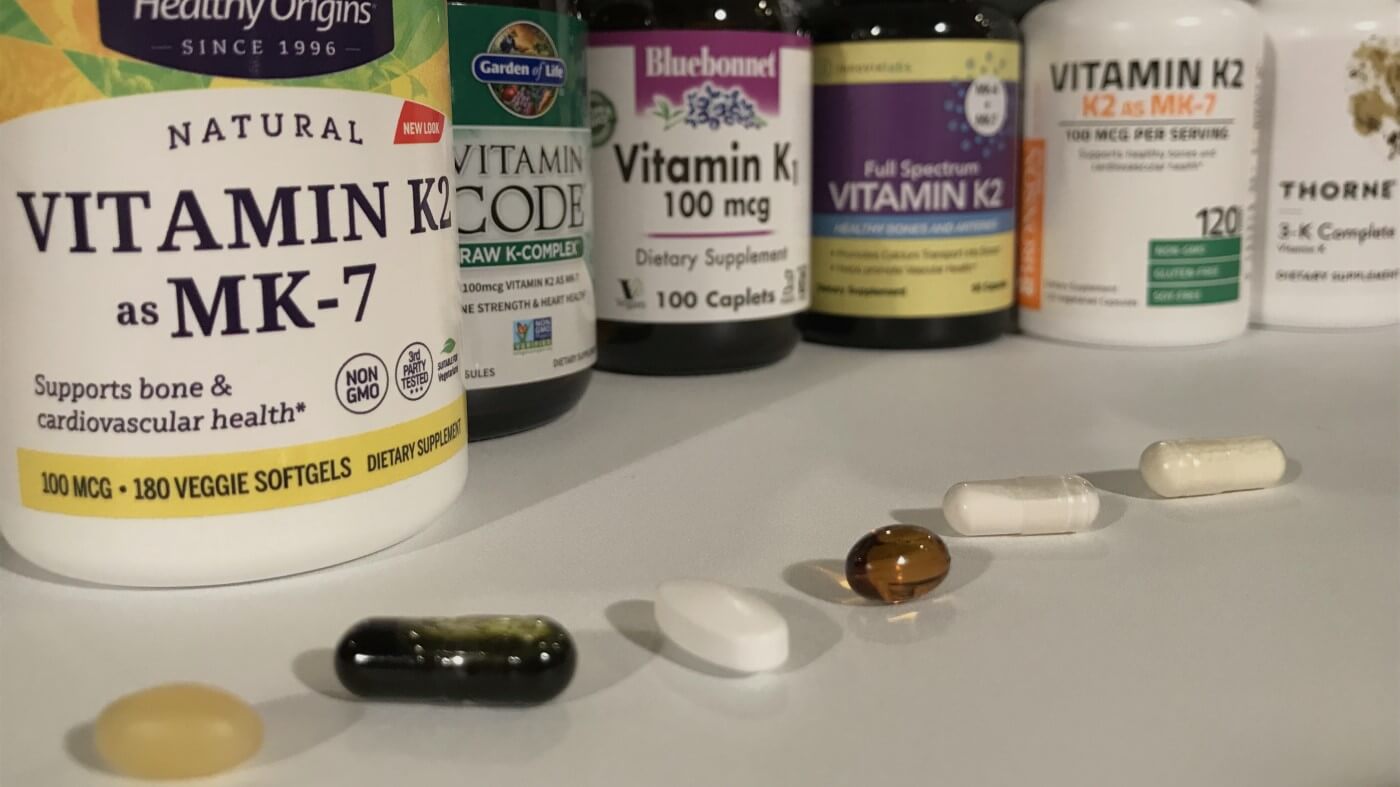 White Plains, New York, May 16, 2022 —
Vitamin K plays an important role in proper blood clotting and calcium utilization in bones and is a common ingredient in bone health supplements. However, recent
ConsumerLab tests of popular vitamin K and bone health supplements
revealed some products contain much less vitamin K than claimed on the label.
ConsumerLab selected, purchased, tested, and compared vitamin K and bone health supplements sold in the U.S. and Canada, including tablets, capsules, and a liquid. Some of the products included vitamin K combined with calcium, vitamin D, magnesium and/or boron. Each supplement was tested to see if it contained its claimed amount and form of these ingredients. Products were also tested for contamination with lead, cadmium and arsenic, and the ability of pills to properly break apart.
The tests showed that two vitamin K supplements contained much less vitamin K than listed on the labels: One contained just 4.3% of its listed vitamin K2, and another, just 31% of its listed vitamin K2.
Among products that were Approved, ConsumerLab selected its
Top Picks for vitamin K
, including supplements providing vitamin K1, vitamin K2 in its MK-4 and MK-7 forms, and combination products providing vitamin K along with calcium, magnesium, vitamin D and/or boron.
ConsumerLab's
Vitamin K Supplements Review
is available online and includes test results and quality comparisons for 14 products. Eleven of these products were selected for testing by ConsumerLab: Bluebonnet Vitamin K1 100 mcg, Bronson Vitamin K2, Flora Bone Health+ with Calcium, Magnesium, and Vitamin D & K; Healthy Origins Vitamin K-2 as MK-7, InnovixLabs Full Spectrum Vitamin K2, Jarrow Formulas BoneUp, Naturelo Bone Strength Plan Calcium Complex With Magnesium, C, D3, K2, & Zinc; New Chapter Bone Strength Take Care, NOW Vitamin D-3 & K-2, Sports Research Plant-Based D3 + K2 2-in-1 Formula, Thorne 3-K Complete. Three more products were tested and Approved through CL's voluntary Quality Certification Program: Garden of Life Vitamin Code RAW K-Complex, GNC Vitamin K, and Life Extension Bone Restore with Vitamin K2.
The review explains the clinical evidence for and against vitamin K for increasing bone density and bone health, cardiovascular health, and other uses. It also explains the differences between forms of vitamin K, including vitamin K1, vitamin K2 (as menaquinone-4 (MK-4) and menaquinone-7 (MK-7)) and which form most effectively raises blood levels of vitamin K, and what to look for on vitamin K supplement labels. It also includes information about dosage, how to get vitamin K from foods, how much and potential side effects and drug interactions with vitamin K.
Founded in 1999,
ConsumerLab.com
is a leading provider of consumer information and independent evaluations of products that affect health and nutrition. Membership to ConsumerLab.com is
available online
and provides immediate access to continually updated reviews of nearly every popular type of dietary supplement and health food, answers to reader questions, and product recalls and warnings. ConsumerLab also provides independent product testing through its voluntary
Quality Certification Program
. The company is privately held and based in New York. It has no ownership from, or interest in, companies that manufacture, distribute, or sell consumer products.
— END —
Members of the media contact may contact media@consumerlab.com or call the ConsumerLab.com main number (914-722-9149). Please include the name of your news organization when contacting us.