Labels on Prebiotic Supplements Are Often Unreliable, Tests Show
---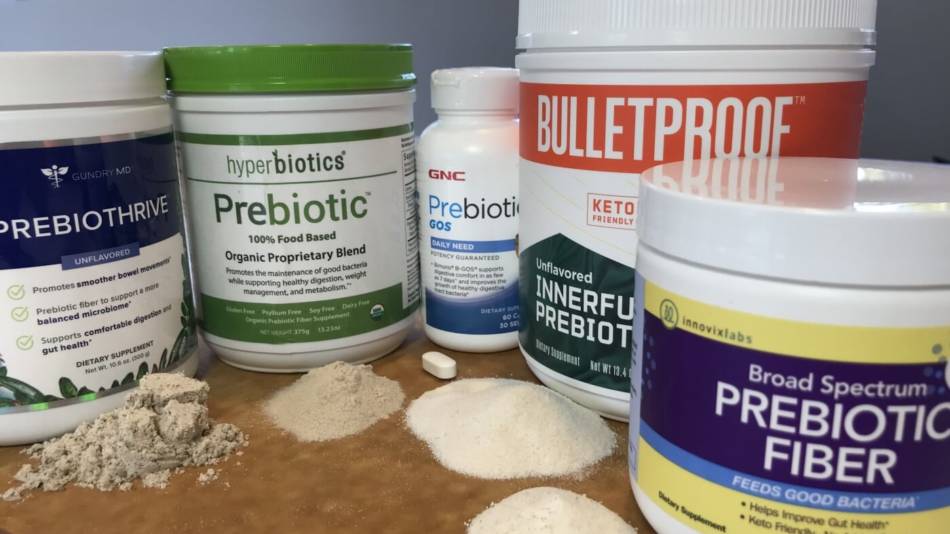 White Plains, New York, October 28, 2022 —
Prebiotic supplements provide fiber that feed beneficial bacteria in the gut. However, recent
ConsumerLab tests
show that consumers often can't rely on labels to know how much prebiotic fiber is really in products.
ConsumerLab tested five prebiotic powder and caplet products containing fructooligosaccharides (FOS) and other prebiotic fibers from ingredients such as chicory, acacia, larch, and guar. The amount of prebiotic fiber found in each product varied widely, from just one gram to 15 grams per serving. However, consumers would not know this from reading labels because these ingredients are not 100% fiber and many of them cannot legally be labeled as Dietary Fiber. In fact, ConsumerLab found the actual amount of prebiotic
fiber
in products ranged from as little as 26% of the listed amount of prebiotic
ingredient
to as much as 96%.
There were also significant differences in cost among products, which ranged from 12 cents to 85 cents per gram of prebiotic fiber. None of the products were found to be contaminated with lead, cadmium, or arsenic.
Among products that were Approved, ConsumerLab selected two prebiotic supplements that provided quality ingredients at good value as its
Top Picks.
The results are available online now in ConsumerLab's new
Prebiotic Supplements Review,
which includes test results and comparisons for three products: Bulletproof Innerfuel Prebiotic – Unflavored, Gundry MD Prebiothrive – Unflavored, and HyperBiotics Prebiotic. Two more products were tested and Approved through CL's voluntary
Quality Certification Program:
GNC Prebiotic GOS and Innovixlabs Broad Spectrum Prebiotic Fiber.
The review also summarizes the clinical evidence for and against the use of prebiotic supplements for diarrhea, constipation and irritable bowel syndrome, as well as for weight loss, lowering blood sugar and cholesterol, and other proposed benefits. It also explains dosage, what to look for on labels when choosing a prebiotic supplement, how to get prebiotic fiber from foods, and potential side effects and safety concerns with prebiotics.
ConsumerLab's tests of
pro
biotic supplements, which, unlike prebiotic fiber supplements, contain live (or heat-killed), potentially beneficial
bacteria
can be found in its separate
Probiotic Supplements Review.
Founded in 1999,
ConsumerLab.com
is a leading provider of consumer information and independent evaluations of products that affect health and nutrition. Membership to ConsumerLab.com is
available online
and provides immediate access to continually updated reviews of nearly every popular type of dietary supplement and health food, answers to reader questions, and product recalls and warnings. ConsumerLab also provides independent product testing through its voluntary
Quality Certification Program
. The company is privately held and based in New York. It has no ownership from, or interest in, companies that manufacture, distribute, or sell consumer products.
— END —
Members of the media contact may contact media@consumerlab.com or call the ConsumerLab.com main number (914-722-9149). Please include the name of your news organization when contacting us.