Saffron Supplements Vary Widely in Key Compounds, According to ConsumerLab Tests
---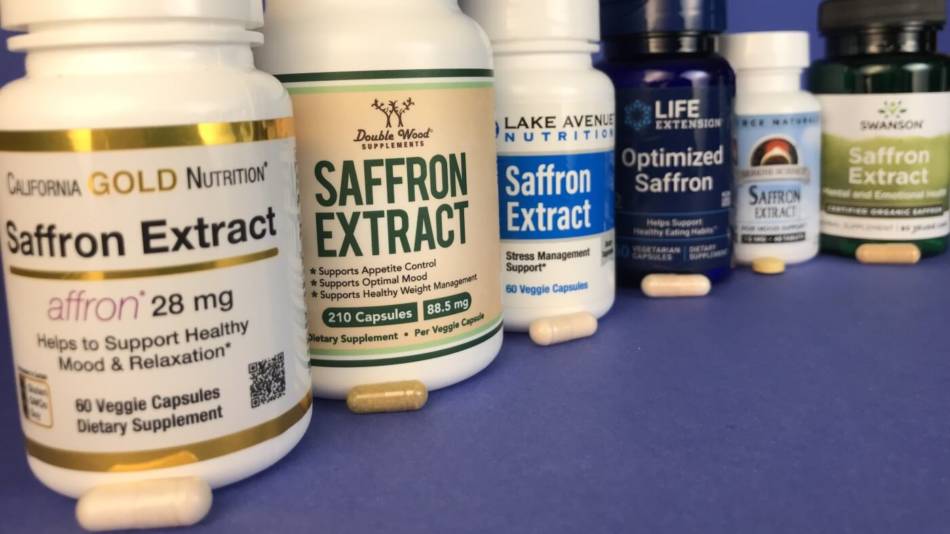 White Plains, New York, February 13, 2023 —
Saffron extracts are promoted to treat mood, improve cognition and vision, and even reduce appetite. But do they really work, and how do saffron supplements on the market compare on strength and quality?
To find out, ConsumerLab reviewed the clinical evidence for saffron, and
selected, purchased, and tested saffron supplements,
carefully checking to see if they contained their amounts of key saffron compounds, safranal, picrocrocin, and crocins, as well as for contamination with toxic heavy metals including lead, cadmium and arsenic.
The tests revealed that two of the six saffron extract supplements did not provide amounts of one or more saffron compounds expected from what was claimed on labels. One product contained so little picrocrocin, a compound that is unique to saffron, as to suggest adulteration. There was also wide variation in the amounts of key compounds provided by products: amounts of picrocrocin ranged from 12 mcg to 980 mcg per suggested serving. The cost to get an equivalent amount of safranal (free + bound in picrocrocin) from the products ranged from 9 cents to as much as $2.
The results highlight the difficulty consumers can have selecting a saffron supplement, as the exact composition of some extracts is not defined, and claimed amounts of saffron compounds in some products appear to be based on a testing method that can vastly overestimate actual amounts, as found by ConsumerLab when using a more specific testing method.
Among products that passed all tests of quality and were Approved, CL selected two
Top Picks,
one providing a high dose and the other a moderate dose of saffron extract.
The results are available online now in ConsumerLab's new
Saffron Supplements Review,
which includes six products selected for testing by ConsumerLab based on suggestions from CL's readers: California Gold Nutrition Saffron Extract, Double Wood Saffron Extract, Lake Avenue Nutrition Saffron Extract, Life Extension Optimized Saffron, Source Naturals Serene Science Saffron Extract, and Swanson Saffron Extract.
The review discusses the clinical evidence for and against saffron for sleep, anxiety, depression, visual acuity in people with macular degeneration, and weight management. It also explains what to look for on labels when choosing a saffron supplement, saffron dosage, and the best way to take saffron to maximize absorption, as well as the safety of saffron supplements.
Founded in 1999,
ConsumerLab.com
is a leading provider of consumer information and independent evaluations of products that affect health and nutrition. Membership to ConsumerLab.com is
available online
and provides immediate access to continually updated reviews of nearly every popular type of dietary supplement and health food, answers to reader questions, and product recalls and warnings. ConsumerLab also provides independent product testing through its voluntary
Quality Certification Program
. The company is privately held and based in New York. It has no ownership from, or interest in, companies that manufacture, distribute, or sell consumer products.
— END —
Members of the media contact may contact media@consumerlab.com or call the ConsumerLab.com main number (914-722-9149). Please include the name of your news organization when contacting us.