Top-rated Vitamin and Supplement Brands and Merchants for 2022 Based on Consumer Satisfaction
---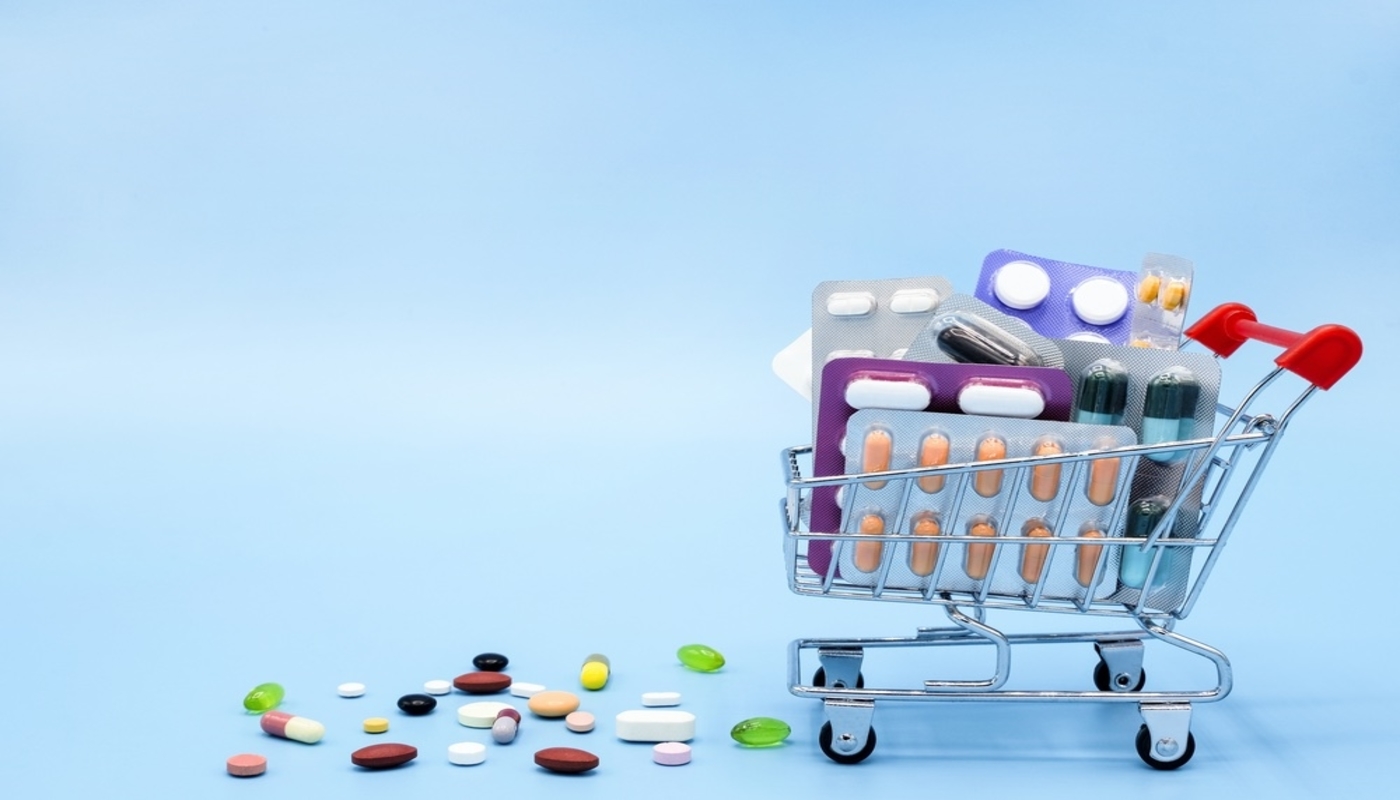 White Plains, New York, February 25, 2022 —
Each year, ConsumerLab.com surveys its free
e-newsletter
subscribers about the vitamins and supplements that they use. The results below are based on 8,049 responses collected in November/December 2021. Respondents gave ratings of hundreds of brands and merchants of which 143 brands and 35 merchants each received at least 90 consumer ratings. Among these popular brands and merchants, those receiving the highest rating on overall consumer satisfaction within their specific market segment are listed below.
Note: These ratings are based on consumer research and not on ConsumerLab's independent
tests and reviews of products
.
Top-rated Supplement Brands on Overall Consumer Satisfaction
By Sales Channel:
Catalog/Internet Brand: Life Extension
Discount/Warehouse Brand: Kirkland (Costco)
Food/Drug/Mass -- Broad Product Line: Nature Made
Food/Drug/Mass -- Narrow Product Line: HPF Cholestene
Grocery Store Brand: Trader Darwin (Trader Joe's)
Healthcare Practitioner Brand: Designs for Health
Health Food Store Brand: Yerba Prima
Pharmacy Brand: CVS
Vitamin Store Brand: Vitamin Shoppe
Canadian Brand: Webber Naturals
By Type of Supplement:
Calcium: Citracal
CoQ10: Life Extension
Joint Health: Kirkland (Costco)
Magnesium: Life Extension
Melatonin: Natrol
Multivitamin: Life Extension
Omega-3s: Carlson
Probiotic: Garden of Life
Vitamin C: Ester-C
Vitamin D: Kirkland (Costco)
By Supplement Focus:
Apple Cider Vinegar: Bragg
Astaxanthin: BioAstin
Collagen: Great Lakes Gelatin Co.
Mushrooms: Real Mushrooms
Red Yeast Rice: HPF Cholestene
Sports Nutrition: Optimum Nutrition
Vitamin C: Ester-C
Top-rated Supplement Merchants on Overall Consumer Satisfaction
By Sales Channel:
Catalog/Internet: Life Extension
Grocery Store: Trader Joe's
Mass Market: Target
Online Multi-Category Retailer: Amazon.com
Online Supplement Retailer: Vitacost
Pharmacy: Local Pharmacies
Practitioner Line Merchant: Healthcare Practitioners' Offices
Vitamin Store: The Vitamin Shoppe
Warehouse Store: Costco
The comprehensive, 150+ page
ConsumerLab.com 2022 Survey of Vitamin and Supplement Users Report
analyzes and compares consumers' satisfaction with popular brands of supplements and supplement merchants. The report also examines the use of 205 specific types of supplements and nutritional products. Results are analyzed by respondent age, gender, and level of supplement use. The report is available for purchase.
It is not part of a ConsumerLab.com membership.
Custom analyses are also available. For more information or to purchase the report, go to
https://cdn.consumerlab.com/reports/CLSurveyBrochure2022.pdf
or contact Lisa Sabin, Vice President for Business Development, at
lisa.sabin@consumerlab.com
.
Brands analyzed in report:
21st Century, Advanced Bionutritionals, Align, Alive! by Nature's Way, Allergy Research Group, Amazing Formulas, Amazing Grass, American Health, Ancient Nutrition (Dr. Axe), Barlean's, Bausch & Lomb, Bayer, Besha, Best Naturals, Biotics Research, BioAstin (Nutrex Hawaii), BioTrust, Bluebird Botanicals, Bluebonnet, Bragg, Bronson Labs, Bulk Supplements, Bulletproof, California Gold Nutrition, Caltrate, Carlson, Centrum, Charlotte's Web, Citracal, CocoaVia, Country Life, Culturelle, CVS, Designs for Health, Deva, Doctor's Best, Doterra, Double Wood, Douglas Laboratories, Dr. Mercola, Emergen-C, Enzymatic Therapy, Enzymedica, Equate (Walmart), Ester-C, Florastor, Four Sigmatic, Gaia Herbs, Garden of Life, GNC, Great Lakes Gelatin Co., Gundry MD, Healthy Origins, Herb Pharm, Himalaya Herbal, Host Defense, HPF Cholestene, Innovix Labs, Integrative Therapeutics, Jamieson (Canada), Jarrow, KAL, Kirkland (Costco), Klaire Labs, Kroger, Kyolic, Life Extension, MegaFoods, MegaRed, Member's Mark (Sam's Club), Metagenics, Mountain Rose Herbs, MRM (Metabolic Response Modifers), Myoprotein, Natrol, Natural Factors (Canada), Natural Factors (U.S.), Natural Vitality CALM, Nature Made, Nature's Bounty, Nature's Life, Nature's Plus, Nature's Valley (Savon), Naturelo, Nature's Way, New Chapter, Nordic Naturals, NOW, Nutiva, Nutricology, Nutricost, Nutrigold, One-A-Day, Optimum Nutrition, Oregon's Wild Harvest, Orgain, Organic India, Ortho Molecular, Osteo Bi-Flex, Physician's Choice, Piping Rock, ProCaps (Andrew Lessman), Pure Encapsulations, Puritan's Pride, Quest, Qunol, Rainbow Light, Real Mushrooms, Renew Life, Rite Aid, Roots2 (Vitacost), Sambucol, Schiff, Seeking Health, Solaray, Solgar, Source Naturals, Spectrum, Sports Research, Spring Valley (Walmart), Sprouts, Standard Process, Sundown, Swanson, Synergy (Vitacost), Terry Naturally (Euro Pharma), Thorne Research, Trace Minerals, Trader Darwin (Trader Joe's), Tru Niagen, TruNature (Costco), Twinlab, Up & Up (Target), Vitacost, Vitafusion, Vital Nutrients, Vital Proteins, Vitamin Shoppe, Viva Labs, Walgreens (Finest Naturals), Webber Naturals (Canada), Whole Foods, Yerba Prima, Young Living, Youtheory, and Zhou Nutrition.
Merchants analyzed in report:
Amazon.com, BJ's, Bulk Supplements, CocoaVia, Costco, CVS, eBay, GNC, Gundry, MD, Healthcare Practitioner's Office, iHerb.com, Kroger, Life Extension, Local Health Food Store, Local Pharmacy, Local Supermarket, LuckyVitamins.com, Mercola.com, Natural Grocers, Piping Rock, Pure Encapsulations, Pure Formulas, Puritan's Pride, Rite Aid, Sam's Club, Sprouts Farmer's Market, Swanson, Target, Thorne Research, Trader Joe's, Vitacost.com, Vitamin Shoppe, Walgreens, Walmart, and Whole Foods.
Founded in 1999,
ConsumerLab.com
is a leading provider of consumer information and independent evaluations of products that affect health and nutrition. Membership to ConsumerLab.com is
available online
and provides immediate access to continually updated reviews of nearly every popular type of dietary supplement and health food, answers to reader questions, and product recalls and warnings. ConsumerLab also provides independent product testing through its voluntary
Quality Certification Program
. The company is privately held and based in New York. It has no ownership from, or interest in, companies that manufacture, distribute, or sell consumer products.
Copyright 2022 ConsumerLab.com, LLC. All rights reserved. It is unlawful to copy, excerpt, or distribute this content, nor use it for any promotional or commercial purpose, without express prior written permission from ConsumerLab.com, LLC.
— END —
Members of the media contact may contact media@consumerlab.com or call the ConsumerLab.com main number (914-722-9149). Please include the name of your news organization when contacting us.