/ Can biotin supplements really strengthen nails or improve hair? Can other supplements help?
Our Members Asked:
Can biotin supplements really strengthen nails or improve hair? Can other supplements help?
---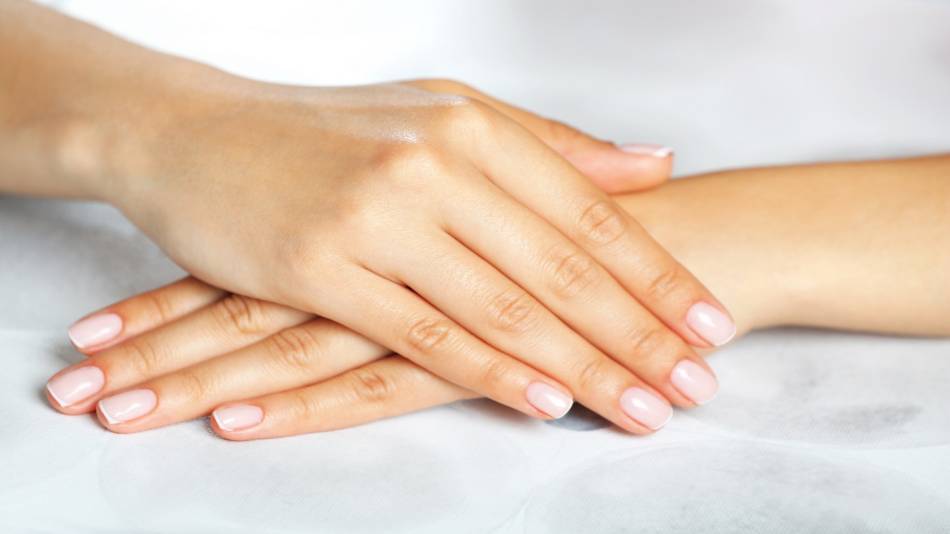 Answer:
There is some evidence that biotin supplementation may strengthen brittle nails, but, as discussed below, there is little evidence it improves hair growth or texture. Be aware that many nail and hair formulas contain very high doses of biotin, which can interfere with certain medications and laboratory tests.
Biotin to strengthen nails:
There are many supplements marketed for strengthening nails, but the only significant evidence to-date is for supplementing with biotin (vitamin B-7). (ConsumerLab.com's tests of biotin supplements are found in the Product Review of B Vitamins, including its Top Pick among biotin supplements.) A small study among women with brittle nails found that a daily dose of 2,500 mcg of biotin for 6 to 9 months increased nail thickness by 25% and reduced the tendency of nails to split compared to baseline, but there was no placebo control group, which is needed to prove a benefit (Columbo, J Am Acad Dermatol 1990). Biotin does not further strengthen healthy nails, but it might slightly increase the rate of nail growth — although not as much as applying a common over-the-counter treatment for hair loss at the base of the nail.
Other supplements promoted for nails:
MSM may help improve nail shine, although evidence supporting this use is limited.
Silica and a bioavailable form of silicon known as orthosilicic acid (or OSA) are also common ingredients in supplements for nails, such as BioSil. However, there is little evidence to support this use.
Similarly, although collagen is sometimes promoted to strengthen nails or promote nail growth, the evidence to support this use is very weak.
Vitamin and mineral deficiencies
Soft, flaky nails that are inclined to break or split may occur in people with reduced blood levels of magnesium or vitamin C deficiency, and brittle nails can be a symptom of iron deficiency anemia. However, there is no research to suggest supplementation improves nails in people without deficiency.
Biotin for better hair?
Biotin supplements are often promoted to improve hair growth, strength, or sheen -- possibly because biotin deficiency can cause symptoms such as dry, thinning hair and loss of hair color. However, biotin deficiency is quite rare -- the recommended daily intake of biotin is easily obtained from food, and there is no evidence biotin improves the growth or texture of hair in people who are not deficient. Hair thinning and hair loss may, however, occur due to other vitamin deficiencies.
Caution with biotin:
Some supplements containing biotin may exceed Tolerable Upper Intake Levels — with some as much as 167 times the adult daily requirement. Be aware that biotin, especially taken at high doses, can interfere with certain medications and laboratory tests including tests used to diagnose thyroid disease and heart attacks, so be sure to tell your doctor if you are taking biotin.
Other vitamins and minerals for hair:
In premenopausal women, iron deficiency is a common cause of hair loss. Severe deficiencies in protein, vitamin D and zinc (which may can occur in people with hypothyroidism) are also associated with diffuse hair loss (Franca, JCDSA 2013). Zinc deficiency can occur with hypothyroidism, leading to hair loss. Zinc supplementation has been shown to reduce hair loss and other symptoms of hypothyroidism (Ambooken, Int J Trich 2013). Supplementing to offset these may reverse this hair loss. However, supplementing with these nutrients is unlikely to benefit people who already get adequate amounts.
Treating hair loss
For information about supplements and other proposed treatments for hair loss, including low-dose minoxidil and topical products, see our article about hair loss.
Join today to unlock all member benefits including full access to all CL Answers and over 1,400 reviews.
Join Now
Already a member? Sign In Here.
Join now at www.consumerlab.com/join/