/ How do the COVID-19 vaccines compare in terms of efficacy, safety and side effects? How, when and where do I get the COVID-19 vaccine?
Our Members Asked:
How do the COVID-19 vaccines compare in terms of efficacy, safety and side effects? How, when and where do I get the COVID-19 vaccine?
---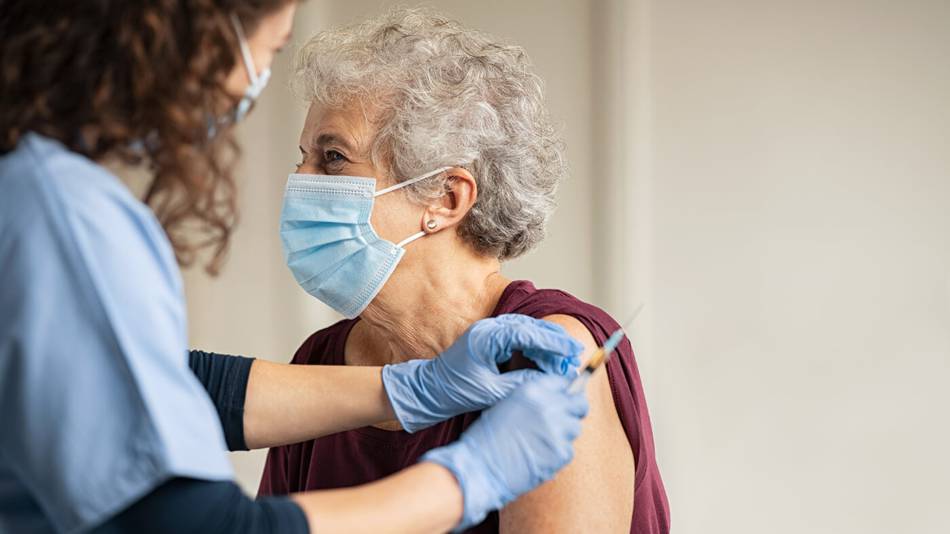 Answer:
Four very effective vaccines against COVID-19 (caused by the coronavirus SARS-CoV-2) are available. Here is what you need to know about them.

KEY POINTS:
Unless contraindicated, strongly consider getting one of the authorized vaccines — current data shows they can help protect you
To find out more about who can get the vaccine and who should not be vaccinated, read about whether pre-existing conditions should stop you from getting the vaccine.
The vaccine is free (for now)
The cost of the vaccine will be covered by Medicare and most insurance plans, some even if received outside your network. However, certain alternative healthcare plans (ex: short-term limited duration insurance) may charge a copay. People who are uninsured can be vaccinated for free, but only through April 4, 2022. Their healthcare providers will need to submit a reimbursement claim to the Provider Relief Fund.
Some members of the U.S. workforce will need to get vaccinated or show negative tests results at least weekly
Those required to be vaccinated will also be guaranteed paid time off to get their shots.
You can't get COVID or spread it from the vaccine
The mRNA vaccines don't contain virus. They instruct your body to make a protein found on the virus that triggers an immune reaction, creating immunity to the virus.

The mRNA never enters the cell's nucleus, so it never interacts with or becomes part of your DNA. It also doesn't stick around inside the body — it's broken down once the protein is made.

The Johnson & Johnson vaccine uses a genetically-modified adenovirus (which cannot replicate in humans) to carry a piece of DNA into the nuclei of cells, where it is read and copied into mRNA, which then, like the mRNA vaccines, instructs the cell to make the SARS-Cov-2 spike protein. DNA from the genetically-modified adenovirus (Ad26.COV2.S) is not integrated into the genome of the person being vaccinated.
Get the 2nd shot if you get an mRNA vaccine!
While the Johnson & Johnson (J&J) vaccine requires only one shot, the mRNA vaccines and the Novavax vaccine require two shots. Come back about 21 days later for Pfizer, 28 days later for Moderna, and 21 days to 8 weeks later for Novavax second doses. When you get a first shot, use v-safe to set a reminder on a smartphone for when to get second shot, as well as to reports side effects.
Don't assume you're protected from COVID-19 immediately after receiving a shot
High protection occurs about 2 weeks after a single dose of the J&J vaccine (although additional protection may occur at 4 weeks or later) or 2 weeks after the 2nd dose of mRNA vaccine or Novavax vaccine. Don't assume you're protected between the first and second Pfizer, Moderna or Novavax shots.
Be prepared for side effects, but don't worry if you don't experience any
Injection site pain (typical for any vaccine) and flu-like symptoms are the most common side effects for any of the vaccines. These side effects are typically short-lived, and some people don't experience any. Rarely, severe side effects occur.
Get a booster (and a second booster) when you're eligible
Due to waning protection, everyone 5 and older, and some children 6 months through 4 years, are recommended to get an updated booster at least 2 months after completion of the primary series or at least 2 months after completion of primary or booster vaccination. For adults 18 and older who are unable or unwilling to get an updated mRNA booster, the FDA and CDC allow the Novavax booster to be given.
Sign in now to learn more, including:
How the vaccines and boosters compare (on efficacy, side effects, dosing, ingredients and availability)
Whether people with specific medical conditions may be vaccinated, including those with active infection or a history of COVID-19, exposure to COVID-19, shingles, cancer, heart conditions or pulmonary disease (including those taking statins, blood pressure drugs or blood thinners), genetic heart conditions, anemia, history of immune thrombocytopenia (ITP), chronic fatigue syndrome, autoimmune conditions (such as rheumatoid arthritis or lupus erythematosus) or taking immunosuppressants (including corticosteroids such as prednisone), chronic inflammatory diseases (e.g., inflammatory bowel disease such as Crohn's disease or ulcerative colitis), splenectomy or functional asplenia, liver disease or transplant, kidney disease (including those on dialysis) or transplant, psoriasis, eczema, multiple sclerosis (MS), mast cell activation syndrome (MCAS), a compromised immune system (including use of immunosuppressants such as corticosteroids), Parkinson's disease, peripheral neuropathy, migraine, allergies or a history of allergic reactions, a history of Guillain-Barré syndrome or Bell's palsy, dermal (skin) fillers (including those placed recently or years ago), osteoporosis, very frail elderly, before or after surgery, pregnancy, or breast-feeding
If pain relievers / fever reducers can be used to lessen vaccine side effects, and which of these medicines worst best for specific side effects
If antihistamines (e.g., Benadryl) can be used to reduce the risk of allergic reactions
Behavior changes that may improve vaccine immune response, including foods or supplements to potentially boost vaccine response (and those that should be avoided)
If the vaccines and boosters protect against new variants, including Omicron
Why people with a history of COVID should still get the vaccine and boosters
If vaccines make you test positive on a COVID-19 test
Join today to unlock all member benefits including full access to all CL Answers and over 1,400 reviews.
Join Now
Already a member? Sign In Here.
Join now at www.consumerlab.com/join/