/ How can I avoid being exposed to benzene from dry shampoos?
Our Members Asked:
How can I avoid being exposed to benzene from dry shampoos?
---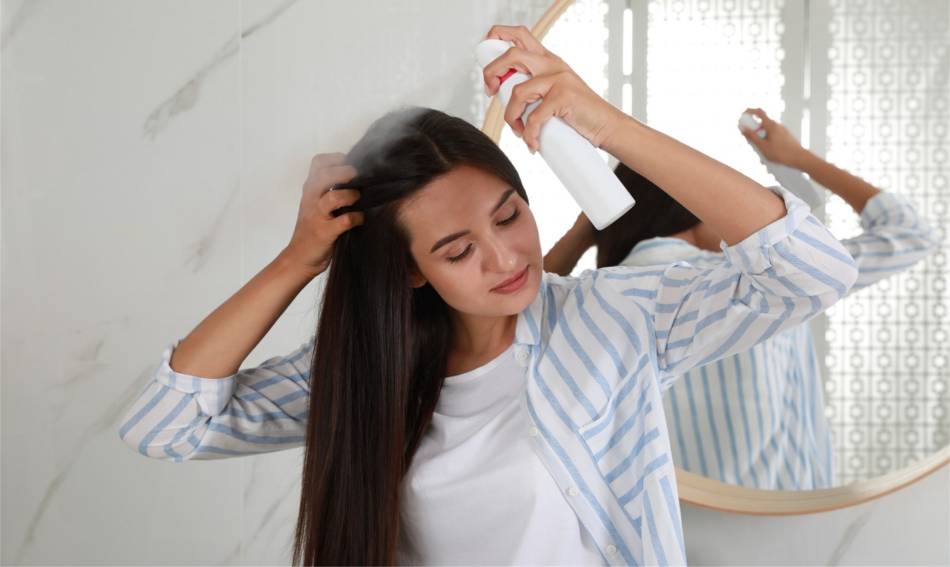 Answer:
Benzene, a carcinogen, has been reported at high concentrations in several dry shampoo aerosol sprays, according to tests by Valisure, which submitted a citizen's petition to the U.S. FDA calling for better regulation of benzene in these products. Valisure reported much higher concentrations of benzene from the dry shampoos than from other aerosol products it has tested, such as spray sunscreens and spray deodorants and antiperspirants which have also been found to cause benzene exposure. However, the higher levels reported in dry shampoos is likely due to the use of a more sensitive testing methodology that captures 10–50 times more benzene from the air than a method previously used by Valisure.

Be aware that the benzene in these products is most likely from aerosol propellants in the sprays, and probably not from the ingredients of the dry shampoo itself. These propellants, like butane, isobutane, and propane, are compressed, volatile liquids that immediately become airborne when you press the trigger on the can, allowing the dry shampoo to come out more evenly than with a mechanical spray bottle. The benzene quickly disperses into the air, but at much higher concentration during the blast, with the concentration of benzene in this blast "cloud" found to be as high as 16,000 ppm (parts per million) but falling quickly (within about 10 seconds) to 36 ppm in a large bathroom-sized room.

There is probably no safe level of exposure to benzene, and all exposures constitute some risk. Studies of petroleum workers exposed to benzene by inhalation have clearly associated the chemical with the development of cancers of blood tissues, such as leukemia, at continued exposure to levels as low as 1 ppm.
How to reduce exposure to benzene:
#1: Choose a product with the least amount of benzene, and avoid those with high levels (see the list — sign in as a CL Member. Also learn about a class action settlement by one dry shampoo brand.)

#2: Use in a well-ventilated area.

#3: Do not direct the spray toward the face.

#4: Take a deep breath before spray and do not breathe in while spraying or for about 5-10 seconds afterward.
Join today to unlock all member benefits including full access to all CL Answers and over 1,400 reviews.
Join Now
Already a member? Sign In Here.
Join now at www.consumerlab.com/join/