/ How do over-the-counter (OTC) hearing aids compare to prescription hearing aids?
Our Members Asked:
How do over-the-counter (OTC) hearing aids compare to prescription hearing aids?
---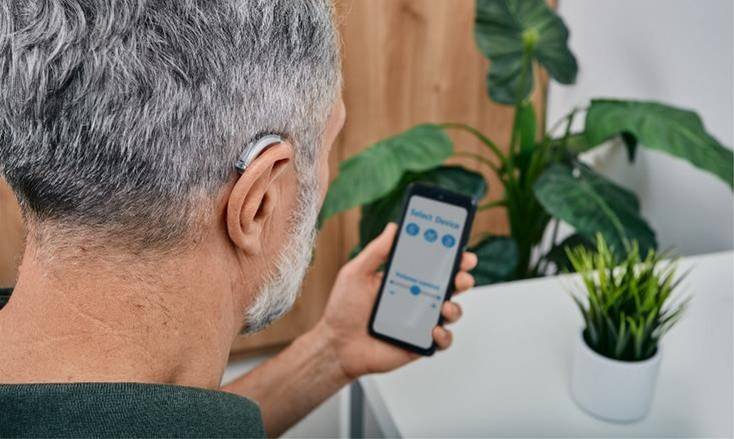 Answer:
There are three main types of hearing devices in the U.S. – prescription hearing aids, over-the-counter (OTC) hearing aids, and personal sound amplification products (PSAPs). In short, all three can amplify sound, but there are pros and cons to each, and only the first two are specifically for people with hearing loss and allow for improving hearing of specific ranges of frequencies.
Note that people with severe hearing loss who can neither hear nor discern conversation, as well as children and people who are cognitively impaired, should only consider prescription hearing aids. Also, it is best to be checked by a medical doctor before you decide on which type of hearing device to purchase, in order to rule out simple fixes (like earwax) or underlying medical issues that can be addressed, particularly if your hearing loss has come on recently, you're having pain in your ear, hear ringing or buzzing, or you're experiencing vertigo.
Sign in as a member for details about these three types of hearing devices, including the pros and cons of each (including cost). Also, find out how self-fitted OTC hearing aids (such as Lexie Lumen) compare to those fitted by an audiologist, and learn how PSAPs (such as Sound World Solutions CS50+, Soundhawk, Etymotic BEAN, Tweak Focus, and MSA 30X Sound Amplifier) compare to a prescription hearing device.
In addition the results of its expert testing, ConsumerLab uses only high-quality, evidence based, information sources. These sources include peer-reviewed studies and information from agencies such as the FDA and USDA, and the National Academy of Medicine. On evolving topics, studies from pre-print journals may be sourced. All of our content is reviewed by medical doctors and doctoral-level experts in pharmacology, toxicology, and chemistry. We continually update and medically review our information to keep our content trustworthy, accurate, and reliable. The following sources are referenced in this article:
Join today to unlock all member benefits including full access to all CL Answers and over 1,400 reviews.
Join Now
Already a member? Sign In Here.
Join now at www.consumerlab.com/join/