/ What are the health benefits of nutritional yeast and is it safe?
Our Members Asked:
What are the health benefits of nutritional yeast and is it safe?
---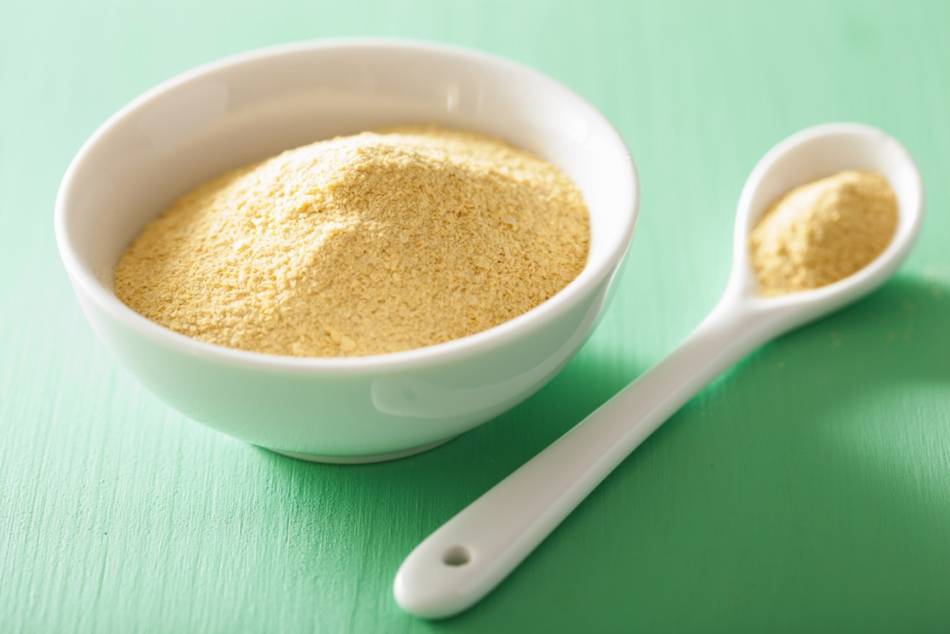 Answer:
Nutritional yeast (also known as nooch) is the same species of yeast (Saccharomyces cerevisiae) often used to make bread (baker's yeast) and brew beer (brewer's yeast), but nutritional yeast is heat-inactivated, and therefore not used for fermenting beverages or leavening bread (Parapouli, AIMS Microbiol 2020).
Nutritional yeast, particularly fortified nutritional yeast, can be a good source of certain vitamins, minerals, and amino acids, and can add umami ("savory") or cheese-like flavor to foods. For this reason, it is often sold as flakes, powder, or granules that can be added to food to increase nutritional value and enhance flavor. Be aware that, although nutritional yeast is often promoted as a good source of B-12 and other B vitamins for vegans and vegetarians, non-fortified nutritional yeast does not contain vitamin B-12, and may contain smaller amounts of other B vitamins, such as folate or riboflavin, than fortified nutritional yeast. In fact, some nonfortified nutritional yeast products may contain little to no B vitamins.
Sign in as a member for more information, including amounts of vitamins and minerals in nutritional yeast flakes and powders, details about beta-glucan in nutritional yeast, whether there is clinical evidence supporting the use of nutritional yeast to boost the immune system, lower cholesterol or blood sugar, and other potential health benefits, plus, safety and potential adverse effects of nutritional yeast.
Join today to unlock all member benefits including full access to all CL Answers and over 1,400 reviews.
Join Now
Already a member? Sign In Here.
Join now at www.consumerlab.com/join/