/ What are the health effects of turkey tail mushroom and is it safe?
Our Members Asked:
What are the health effects of turkey tail mushroom and is it safe?
---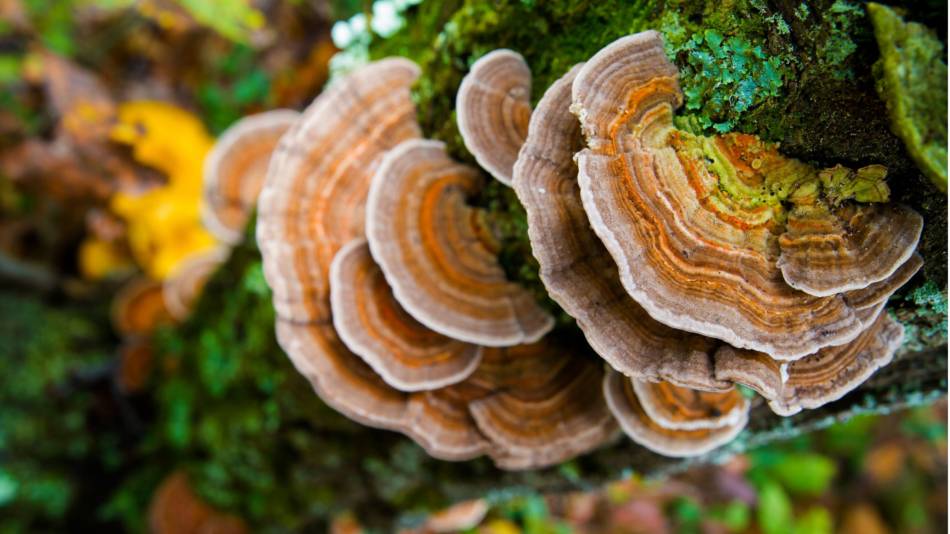 Answer:
Turkey tail (Coriolus versicolor or Trametes versicolor) is a mushroom common in parts of Asia, North America and Europe. It has a disc-like shape and brown and tan coloration that resembles the appearance of a turkey's tail.
Turkey tail contains two polysaccharide compounds, polysaccharide-K (also known as PSK or krestin) and polysaccharopeptide (PSP), both of which are thought to have immune boosting effects and anticancer activity based on evidence from laboratory studies (Medicinal Mushrooms (PDQ), In: PDQ Cancer Information Summaries [Internet] 2023; Saleh, Front Immunol 2017). These constituents have been used for decades in Japan and China, respectively, as adjuvant treatments for cancer, but they are not approved for cancer treatment in the U.S.
Sign in as a member to learn if clinical research supports the use of turkey tail for improving survival and reducing side effects among people with cancer, boosting immunity, improving the gut microbiome, increasing strength, and improving blood sugar control. Also learn about side effects from turkey tail supplements and why ConsumerLab has not tested turkey tail products (unlike other mushrooms, such as lion's mane and reishi)
Join today to unlock all member benefits including full access to all CL Answers and over 1,400 reviews.
Join Now
Already a member? Sign In Here.
Join now at www.consumerlab.com/join/