/ Do any supplements reduce side of effects of chemotherapy?
Our Members Asked:
Do any supplements reduce side of effects of chemotherapy?
---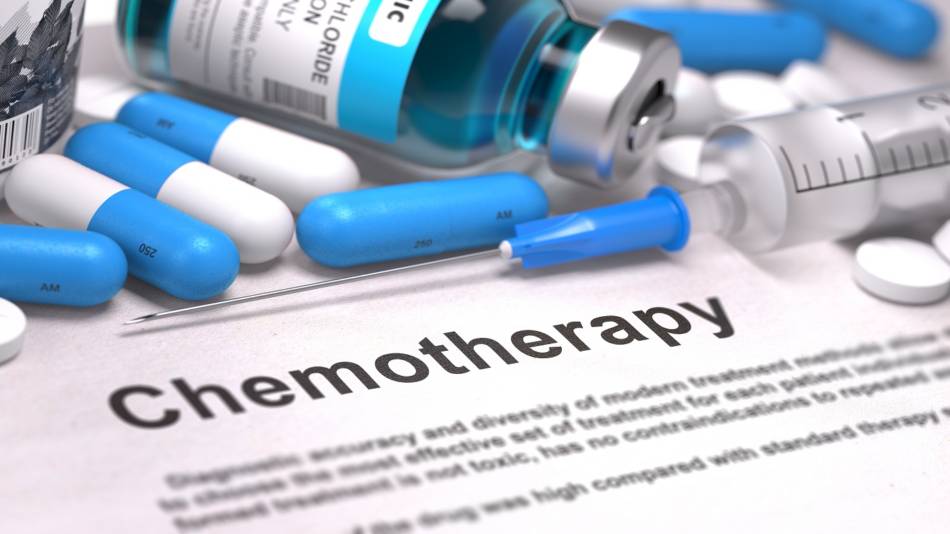 Answer:
Certain supplements have been shown to reduce side effects associated with chemotherapy, but the evidence is far from conclusive. Furthermore, be aware that some cancer experts suggest avoiding all dietary supplements until cancer treatment is completed. If you are undergoing treatment for cancer, consult your physician before taking any supplement.

There is mixed evidence as to whether ginger helps during chemotherapy treatment. Some studies have shown it can reduce nausea and vomiting in women undergoing chemotherapy but may increase these symptoms in men.

One study suggests that taking the probiotic Lactobacillus rhamnosus GG may reduce the risk of chemotherapy-induced diarrhea.

Supplementing with whey protein may help to maintain muscle during chemotherapy.

Some, but not all studies, have found that drinking a suspension containing the amino acid glutamine can reduce oral mucositis (painful mouth irritation) and/or skin rash in people undergoing chemoradiotherapy for head and neck cancer. Glutamine may also help reduce the need for antidiarrheal medication in people undergoing chemotherapy, although the evidence is mixed (Sun, Asia Pac J Clin Nutr 2012).

A study in children suggests that milk thistle may reduce liver toxicity associated with chemotherapy, although the benefit was seen only after chemotherapy treatment was complete.

More details about each of these findings can be found using the links above to the respective reports on ConsumerLab.com.

Be aware that the following supplements may be counterproductive if taken during chemotherapy.

Fish oil supplements have been shown to help to prevent weight loss during chemotherapy, however, they may also interfere with chemotherapy treatment. Therefore, fish oil supplements should not be taken within 48 hours of chemotherapy (from the day before chemotherapy until the day after).

Soy isoflavones may not be safe for women with estrogen receptor-positive breast cancer.

Men with prostate cancer and/or undergoing treatment for prostate cancer should not take high doses of selenium, as this may increase the risk of death from prostate cancer.

Although some research suggests certain antioxidants may help reduce chemotherapy side effects, there is also concern that they may decrease the effectiveness of chemotherapy (Block, Integr Cancer Ther 2004). For example, a study among women with breast cancer in Germany found that those who supplemented with antioxidants during chemotherapy or radiation therapy were 64% more likely to die over a median follow-up period of six years than women who did not use antioxidants during therapy. The chance of surviving without a recurrence was also much lower among the supplemented group. The results suggest that antioxidant supplements should be avoided or used with caution during chemotherapy or radiation therapy. In this study, vitamins A, C, and E, zinc, and selenium, as well as multivitamins were grouped as antioxidants. It is speculated that antioxidants may interfere with cancer-killing properties of anticancer therapies by reducing the effects of reactive oxygen species those therapies intentionally produce (Jung, Am J Clin Nutr 2019). Furthermore, a study in the U.S. among 1,340 women with breast cancer who were receiving chemotherapy (cyclophosphamide, doxorubicin or paclitaxel) found that use of vitamins A, C, or E, carotenoids (beta-carotene, lutein, etc.), or CoQ10 was associated with increased risks of cancer recurrence (41% increase) and cancer death (40% increase). Although not antioxidants, B-12 supplementation was associated with much poorer rates of disease-free and overall survival and iron was associated with a 91% higher risk of cancer recurrence. Multivitamin use, however, was not associated with increases in any cancer risks (Ambrosone, J Clin Oncol 2020).

Other supplements that should be avoided during chemotherapy include St. John's wort, which can interfere with certain chemotherapy drugs, and L-carnitine, which may worsen chemotherapy-related nerve damage. Vitamin B-12, vitamin E and alpha-lipoic acid have shown no benefit for chemotherapy-related nerve damage, and experts recommend against using these supplements for preventing this condition.
Join today to unlock all member benefits including full access to all CL Answers and over 1,300 reviews.
Join Now
Already a member? Sign In Here.
Join now at www.consumerlab.com/join/