/ What are the health benefits of grapefruit seed extract (GSE)? Is it safe?
Our Members Asked:
What are the health benefits of grapefruit seed extract (GSE)? Is it safe?
---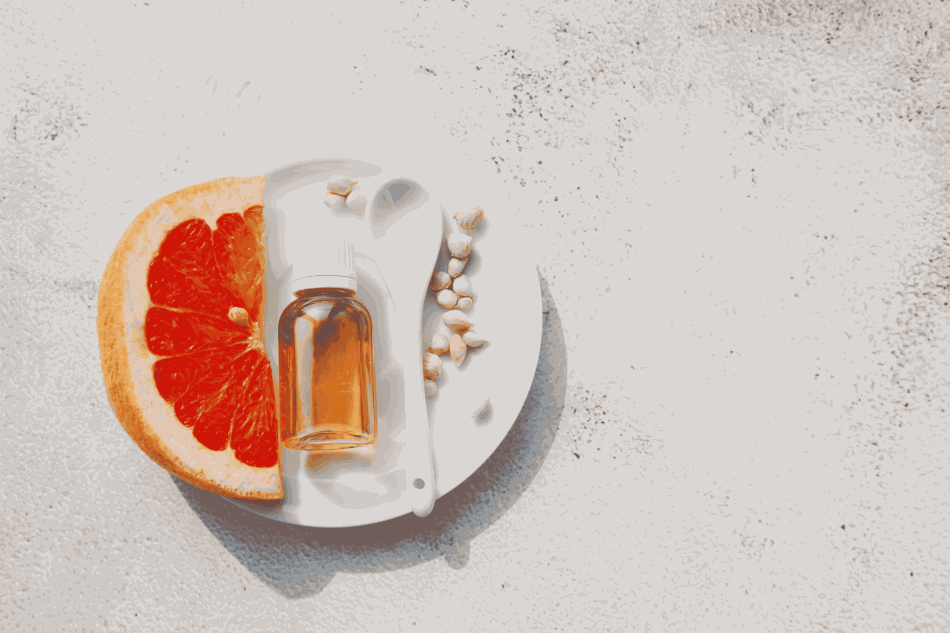 Answer:
Grapefruit seed extract supplements are promoted for a wide range of uses, from treating fungal infections and bacterial infections (such as urinary tract infections) to lowering blood sugar and cholesterol, and alleviating gastrointestinal symptoms. However, the evidence supporting many of these uses is limited and may be explained by the addition of unrelated compounds to products on the market. There are also potential drug interactions of which you need to be mindful. [Note: Grapefruit seed extract, commonly referred to as GSE or GFSE, should not be confused with grape seed extract.]

Grapefruit (Citrus paradisi) seeds contain a variety of flavonoids and limonoids, plant compounds which laboratory studies suggest may have antioxidant, antibacterial, and/or antifungal activity, although it's not clear that consuming these compounds has the same effect in people.

Evidence (and Adulteration Concerns)
Some laboratory studies have suggested that grapefruit seed extract may have antifungal or antibacterial properties (Heggers, J Altern Compliment Med 2002; Cvetnic, Acta Pharma 2004; Xiong, J Food Prot 1998). However, other research has shown a number of commercially available grapefruit seed extracts to contain antimicrobial chemicals (not naturally found in grapefruit seeds) such as benzalkonium chloride, benzethonium chloride, triclosan, and methyl p-hydroxybenzoate, which are commonly used in products such as antibacterial soaps, hand sanitizers and/or first aid creams and sprays (see the Warning about adulterated grapefruit seed extracts for more information). Interestingly, a study in 1999 of six commercially-available grapefruit seed extracts found that the five which were adulterated with these chemicals demonstrated antimicrobial activity, while the extract which was not adulterated (as well as an extract made from grapefruit seed by the researchers themselves) did not demonstrate any antimicrobial activity — leading the researchers to conclude that any antimicrobial activity was the result of these added chemicals, and not the grapefruit seed extract (von Woedtke, Pharmazie 1999).

Fortunately, there is some evidence that adulteration with antibacterial chemicals has become less common. A study funded by the FDA and published in 2016 found that out of 17 grapefruit seed extract supplements tested, only two (produced by the same manufacturer but sold under different brand names) were adulterated with an antibacterial chemical (benzethonium chloride). Unlike the other products, these two supplements were also the only ones which did not appear to contain any actual grapefruit seed extract (Avula, Planta Med 2016). The brand names of the supplements were not published but all were sold in the U.S.

There are no randomized, placebo-controlled published studies of the effects of grapefruit seed extract supplements on people. One small preliminary study reported that 150 mg of a branded grapefruit seed extract (ParaMycrocidin) taken three times daily for one month reduced constipation, gas and abdominal discomfort in people with eczema and gastrointestinal symptoms — with no reported side effects; however, data for these reductions was not shown and no there was no control group, so no real conclusion could be drawn from this study (Kiehl, Ortho Mol Med 1990). One of the study authors was an employee of Allergy Research Group, which appears to sell a very similar (if not the same) extract.

It has also been reported that consuming 5 to 6 grapefruit seeds every 8 hours for two weeks has successfully treated urinary tract infections — but this is based merely on an uncontrolled study in three men and one woman in Nigeria (Oyelami, J Altern Complement Med 2005).

How It's Sold
Grapefruit seed extract supplements are sold in liquid concentrates, tablets or capsules. Some contain seed extract only, while other contains a mixture of extracts from the seed and/or fruit and peel. Most provide between 100 mg and 250 mg of seed extract, however, as noted above, there are no published clinical studies on which to base dosage.

Safety
As discussed above, grapefruit seed extract has the potential to be adulterated with chemicals such as benzethonium chloride and triclosan, which may be harmful when ingested chronically or in large doses (Toxnet 1994; CDC 2013). In addition, benzethonium chloride can interfere with the effectiveness of the blood-thinning medication warfarin (Coumadin). In Sweden, a woman who took a liquid grapefruit seed extract supplement (later found to contain benzethonium chloride and no grapefruit seed) experienced a minor blood clot after taking several drops of the supplement daily for three days (Brandin, Eur J Clin Pharmacol).

Be aware that grapefruit can interfere with a number of medications, including statins, benzodiazepines (Xanax, Valium), carbamazepine (Atretol, Tegretol), cyclosporine (Neoral, Sandimmune), protease inhibitors (Agenerase, Viracept) and estrogen.
Join today to unlock all member benefits including full access to all CL Answers and over 1,400 reviews.
Join Now
Already a member? Sign In Here.
Join now at www.consumerlab.com/join/