Showing Results for California Olive Ranch
Search term may appear only in full report available to members. Join now for full access.
Product Review
Extra Virgin Olive Oil Review
Many Extra Virgin Olive Oils Don't Seem to Make the Grade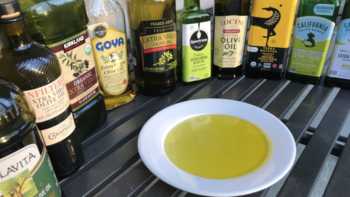 CL Answer
How do I find the best quality olive oil and what are the health benefits?
Health Benefits of olive oil, including heart benefits, anti-inflammatory effects. Plus, how to choose a quality olive oil and cook with olive oil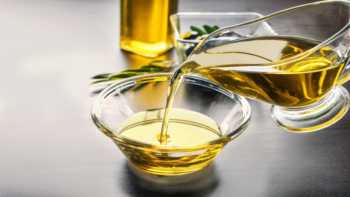 News Release
April 10, 2023
Best and Worst Olive Oils According to ConsumerLab Tests
White Plains, New York, April 10, 2023 — Extra virgin olive oil can be a heart-healthy alternative to saturated fats in the diet, providing antioxidant polyphenols and plenty of oleic acid, a "healthy" monounsaturated fat.
CL Answer
Should you take olive oil as a supplement?
Although extra virgin olive oil has many possible health benefits, such as reduced risk of heart disease and improved blood sugar control, these and other benefits have been demonstrated when olive oil replaces for saturated fats in the diet, not when taken as a supplement, as we explain.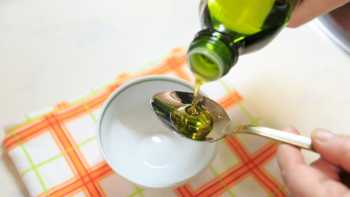 Clinical Update
3/31/2023
Olive Oil Review Expanded: Many Do Not Make the Grade
We tested three new olive oils based on reader requests, and the results are in! Our new tests included two olive oils that claim to be high in polyphenols, and the results were surprising:

-- One olive oil was rated so poorly by our professional taster it was considered to be "lampante" -- i.e., not fit for human consumption.

-- The other high-polyphenol oil delivered a good amount of polyphenols, rated well for taste, and is now our new Top Pick for a very high-polyphenol olive oil.

We also tested California Olive Ranch Global Blend but were somewhat disappointed.

See the results now for 13 popular olive oils in our updated Extra Virgin Olive Oil Review.
News Release
January 10, 2017
Your Extra Virgin Olive Oil May Not Be, According to Review By ConsumerLab.com -- Top Picks Noted for Best Quality and Value
White Plains, New York, January 10, 2017 — Extra virgin olive oil may reduce the risk of coronary heart disease, breast cancer, and colorectal cancer, and may have other potential health benefits — likely due to its healthful fats and generally high concentration of antioxidant ...