Best Astaxanthin Supplements Identified In Testing by ConsumerLab
---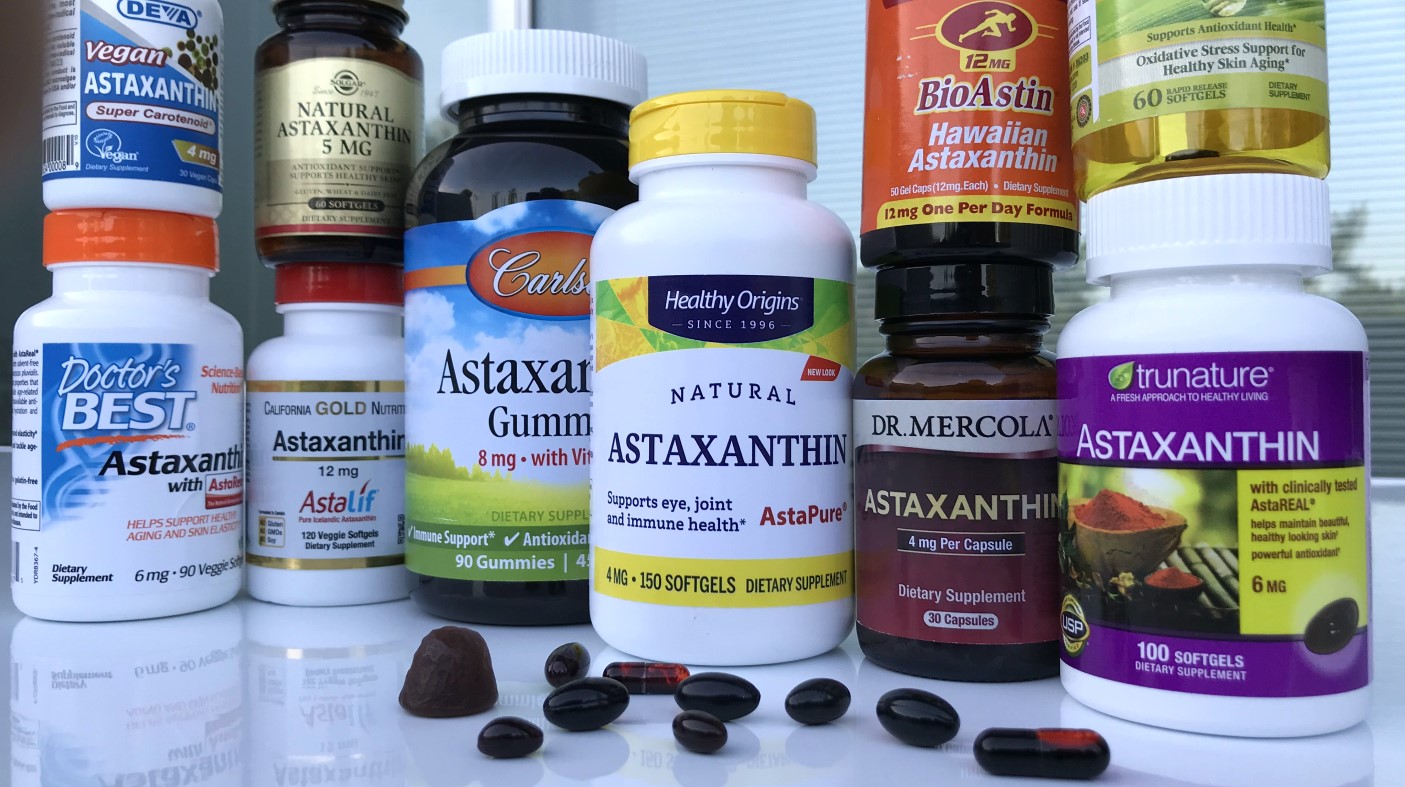 White Plains, New York, July 23, 2021 —
Astaxanthin supplements are promoted for a wide range of uses, such as increasing physical endurance, reducing inflammation and wrinkles, protecting from sunburn, and lowering triglyceride levels. But do they really work, and if so, which astaxanthin supplements provide the best quality and value?
To find out, ConsumerLab reviewed the clinical evidence, and
purchased and tested popular astaxanthin supplements
on the market, checking to see if they contained their claimed amounts of astaxanthin. Any product that listed whole herbs or more than 250 mg of minerals per daily serving was also tested for heavy metals, cadmium, arsenic, and mercury.
The tests revealed amounts of astaxanthin in the products varied widely, ranging from 3.3 mg to 12 mg per suggested serving. One product was Not Approved because it was found to contain only 81.8% of the astaxanthin ConsumerLab expected based on the label, a finding that was confirmed in a second independent laboratory.
The cost to obtain 4 mg of astaxanthin from the products ranged from as little as 12 cents to as much as 50 cents. Among the products that were Approved in testing, ConsumerLab selected three that provided high quality astaxanthin at a good value as its
Top Picks.
The results are available online in ConsumerLab's
Astaxanthin Supplements Review,
which includes test results and comparisons for 10 astaxanthin supplements. Seven products were selected for testing by ConsumerLab: BioAstin Hawaiian Astaxanthin, California Gold Nutrition Astaxanthin, Carlson Astaxanthin Gummies with Vitamin C, Deva Vegan Astaxanthin, Doctor's Best Astaxanthin with AstaReal, Dr. Mercola Astaxanthin, and Trunature Astaxanthin. Three other products were tested and approved through CL's voluntary Quality Certification Program: Healthy Origins Natural Astaxanthin, Puritan's Pride Natural Astaxanthin, and Solgar Natural Astaxanthin. The review also discusses the clinical evidence for astaxanthin, the difference between natural and synthetic astaxanthin, dosage, and the best way to take astaxanthin as well as potential side effects and drug interactions with astaxanthin.
Founded in 1999,
ConsumerLab.com
is a leading provider of consumer information and independent evaluations of products that affect health and nutrition. Membership to ConsumerLab.com is
available online
and provides immediate access to continually updated reviews of nearly every popular type of dietary supplement and health food, answers to reader questions, and product recalls and warnings. ConsumerLab also provides independent product testing through its voluntary
Quality Certification Program
. The company is privately held and based in New York. It has no ownership from, or interest in, companies that manufacture, distribute, or sell consumer products.
— END —
Members of the media contact may contact media@consumerlab.com or call the ConsumerLab.com main number (914-722-9149). Please include the name of your news organization when contacting us.