We Found the Best Dark Chocolates and Cocoas With the Least Contamination
---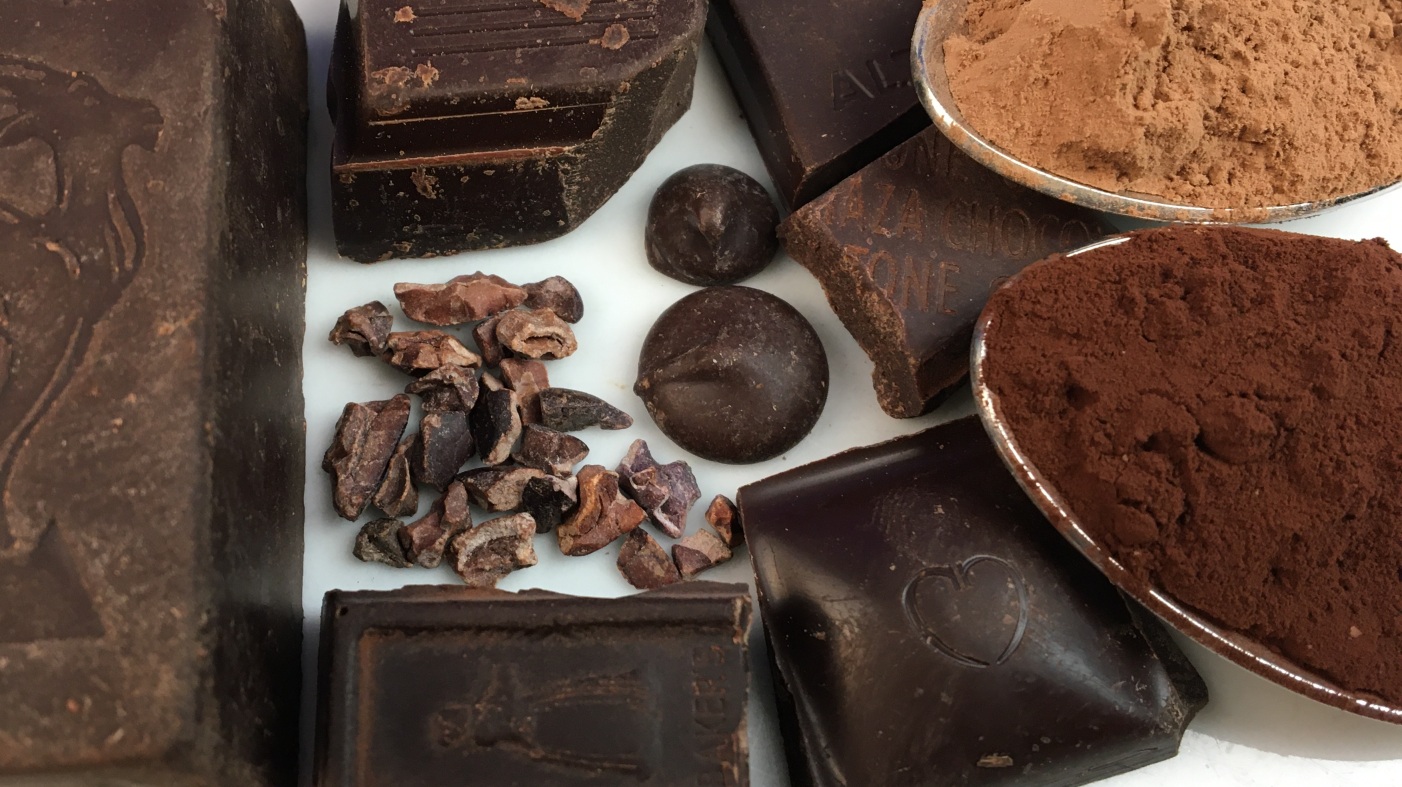 White Plains, New York, January 23, 2020 —
Dark chocolate and cocoa contain antioxidant flavanols that may be good for the heart and mind, but they can also contain high levels of the heavy metal cadmium, which is toxic to kidneys and can soften bones. Labels don't disclose levels of flavanols or cadmium, so ConsumerLab
purchased and tested popular cocoa powders, bars, chips, nibs, and supplements
.
CL's tests revealed that cocoa powders tended to have the highest concentrations of cadmium, followed by dark chocolate bars, chocolate chips, and nibs. Some popular dark chocolate bars and cocoa powders contained more than 20 micrograms of cadmium per serving, greatly exceeding California's 4.1 microgram limit above which a warning label is required, and most cocoas exceeded Canada's limit for children. Organic products were generally more contaminated with cadmium than non-organic products. On a positive note, ConsumerLab found fewer extreme examples of cadmium contamination in products purchased in 2019 than among those purchased in 2017.
Amounts of flavanols among products varied widely. Here are the ranges found:
Dark chocolate bars (40 gram serving): 136.4 mg to 560.8 mg
Dark chocolate chips (15 gram serving): 79.2 mg to 143.6 mg
Cocoa powders (1 tablespoon — 5 grams): 13.1 mg to 124.8 mg
Cacao nibs (30 gram serving): 364.5 mg to 677.1 mg
Cocoa supplements (1 serving): 0.23 mg to 753.5 mg
Dutched (alkali processed) cocoas and chocolates generally had lower flavanol concentrations, as the Dutching process reduces flavanol levels. ConsumerLab found that the "% cocoa" or "% cacao" claims on dark chocolate bars were not good indicators of flavanol concentrations.
Among products that were approved, ConsumerLab selected
Top Picks
— indicating its best choices for getting the highest amount of flavanols with the lowest amount of cadmium and other contaminants, as well as good value and taste.
The results are available online in ConsumerLab's new
Dark Chocolate, Cocoa Powder, Nibs, Extracts & Supplements Review
which includes test results and comparisons for 42 products, including the following 37 products selected for testing by ConsumerLab: Alter Eco Deep Dark Blackout, Baker's Semi-Sweet Baking Chocolate Bar, Baker's Unsweetened - 100% Cacao, Chocolove Extra Strong - 77% Cocoa Content, Chocolove Strong Dark Chocolate - 70% Cocoa Content, Dagoba Organic Chocolate Cacao Powder, Dove Dark Chocolate, Endangered Species Chocolate Strong + Velvety Dark Chocolate, Equal Exchange Chocolates Organic Panama Extra Dark, Futurebiotics Dark Chocolate Extract, Ghirardelli Chocolate Premium Baking Chips, Ghirardelli Chocolate Premium Baking Cocoa, Ghirardelli Intense Dark 86% Cacao, Guittard Extra Dark Chocolate Baking Chips, Hawaii Pharm Cacao, Healthworks Cacao Nibs, Healthworks Cacao Powder, Hershey's Cocoa - 100% Cacao Natural Unsweetened, Hershey's Cocoa Special Dark - 100% Cacao, Lily's Dark Chocolate - Original - Stevia Sweetened, Lindt Excellence Supreme Dark - 90% Cocoa, Montezuma's Dark Chocolate Absolute Black, Moser Roth Edel Bitter 85% Cacao, Navitas Naturals Cacao Powder, Navitas Organics Organic Cacao Nibs, Pascha Organic Dark Chocolate - 85% Cacao, Scharffen Berger Unsweetened - 99% Cacao, Solaray Cocoa, Taza Chocolate Wicked Dark - 95% Dark, Theo Sea Salt - 70% Dark Chocolate, Trader Joe's Cocoa Powder Unsweetened, Trader Joe's Organic Fair Trade Cacao Powder, Trader Joe's Pound Plus - 72% Cacao Dark Chocolate, Trader Joe's Dark Chocolate Lover's Chocolate Bar, Valrhona Poudre De Cacao Cocoa Powder - 100% Cacao, Viva Naturals Cacao Nibs Organic, and Volupta Cacao Powder. In addition, five cocoa supplements were tested and approved through CL's voluntary Quality Certification Program: CocoaVia Cocoa Extract Capsules, CocoaVia - Cran-Raspberry Mix, CocoaVia - Original Mix, CocoaVia - Sweetened Dark Chocolate Mix, and CocoaVia - Unsweetened Dark Chocolate Mix.
The report also includes the clinical evidence for or against cocoa flavanols for cardiovascular and cognitive benefits, dosage information, and cautions regarding the safety and potential side effects of cocoa-based products.
A
video
about key findings from the report, presented by Dr. Tod Cooperman, President of ConsumerLab.com, is available.
Founded in 1999,
ConsumerLab.com
is a leading provider of consumer information and independent evaluations of products that affect health and nutrition. Membership to ConsumerLab.com is
available online
and provides immediate access to continually updated reviews of nearly every popular type of dietary supplement and health food, answers to reader questions, and product recalls and warnings. ConsumerLab also provides independent product testing through its voluntary
Quality Certification Program
. The company is privately held and based in New York. It has no ownership from, or interest in, companies that manufacture, distribute, or sell consumer products.  
How to Find the Best Dark Chocolates and Cocoas and Avoid Cadmium Contamination
  — END — 
back to top
Members of the media contact may contact media@consumerlab.com or call the ConsumerLab.com main number (914-722-9149). Please include the name of your news organization when contacting us.