Best Iron Supplements for Different Needs? ConsumerLab Selects Its Top Picks
---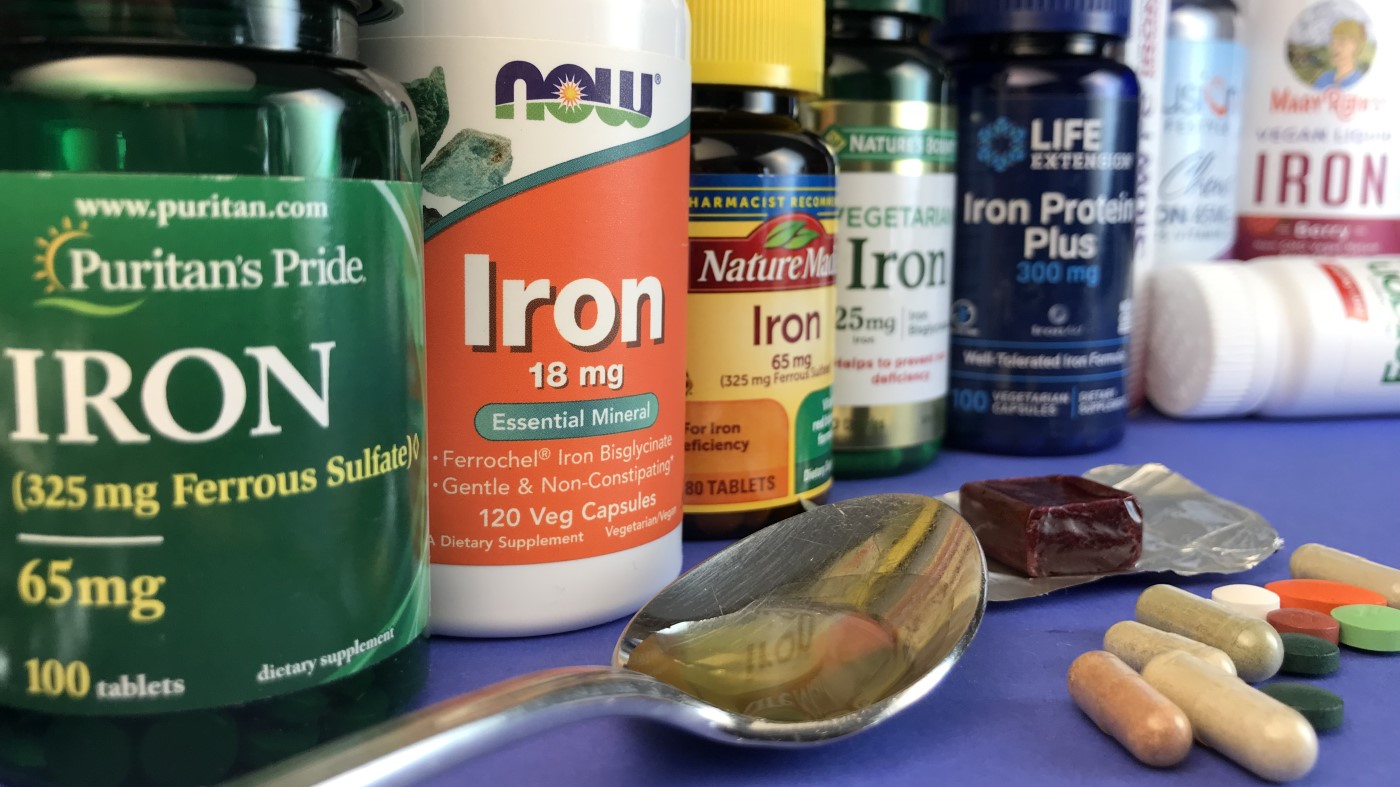 White Plains, New York, February 10, 2022 —
With so many different forms and doses of iron available from supplements, it can be difficult for consumers to know which best suits their needs. To help, ConsumerLab recently reviewed the clinical evidence, and
selected, purchased, and tested popular iron supplements
on the market, including tablets, capsules, liquids and chews. Each product was tested to see if it contained its claimed amount of iron, as well as for contamination with lead and other toxic heavy metals, and the ability of pills to properly break apart.
The tests showed that all the supplements contained their claimed amount of iron. However, some contained forms of iron that are less likely to cause stomach upset or constipation or are better absorbed if taken with food — which can ease stomach irritation but also reduce absorption. The cost to obtain 25 mg of iron from each product also varied widely, from 1 cent to $1.35.
Among products that were Approved through testing, ConsumerLab selected 
Top Picks
for an overall iron supplement, as well as for high-dose iron, iron with reduced risk of constipation, liquid iron, and iron in the form of a chew.
The results are available online now in ConsumerLab's new
Iron Supplements Review
, which includes test results and comparisons for 15 products, including tablets, caplets, liquids, and chews. Ten products were selected for testing by ConsumerLab: ChildLife Liquid Iron, Feosol Bifera HIP & PIC Iron, Fergon, Fusion Lifestyle Soft Chews Iron 45 mg Plus Vitamin C — Grape, Life Extension Iron Protein Plus 300 mg, Mary Ruth's Vegan Liquid Iron — Berry, Nature Made Iron 65 mg, NOW Iron 18 mg, Slow Fe Slow Release Iron Supplement, and Thorne Iron Bisglycinate. Five more products were tested and Approved through CL's voluntary
Quality Certification Program
: Garden of Life Vitamin Code Healthy Blood, GNC Gentlesorb Iron, Nature's Bounty Vegetarian Iron 25 mg, Puritan's Pride Iron (325 mg Ferrous Sulfate) 65 mg, and Spring Valley [Walmart] Iron 65 mg.
As explained in the Review, iron deficiency is most common in menstruating women, women who are pregnant, and children. Long-term use of certain antacids may also increase the risk of iron deficiency. Few men are deficient in iron, and some may be at risk for iron
excess
. The review also summarizes clinical evidence, discusses dosage, potential side effects, drug interactions, and explains the differences between forms of iron as well as how to avoid stomach upset when taking iron supplements.
Founded in 1999,
ConsumerLab.com
is a leading provider of consumer information and independent evaluations of products that affect health and nutrition. Membership to ConsumerLab.com is
available online
and provides immediate access to continually updated reviews of nearly every popular type of dietary supplement and health food, answers to reader questions, and product recalls and warnings. ConsumerLab also provides independent product testing through its voluntary
Quality Certification Program
. The company is privately held and based in New York. It has no ownership from, or interest in, companies that manufacture, distribute, or sell consumer products.
— END —
Members of the media contact may contact media@consumerlab.com or call the ConsumerLab.com main number (914-722-9149). Please include the name of your news organization when contacting us.