Best Magnesium Supplements Identified by ConsumerLab
---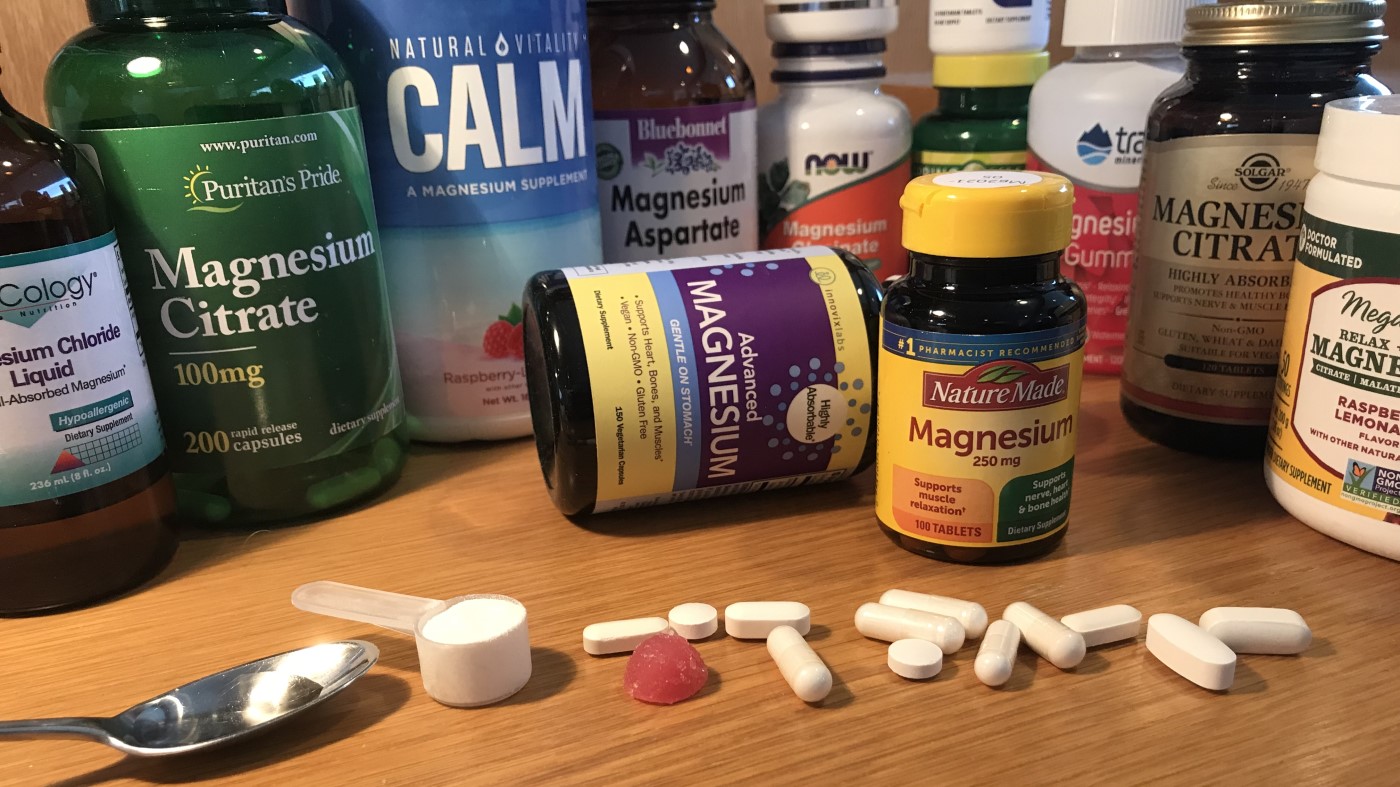 White Plains, New York, May 12, 2022 —
Nearly half the U.S. population does not get adequate amounts of magnesium and can benefit from increasing magnesium intake from foods or supplementation. But with so many different magnesium supplements to choose from, how can consumers know which products provide the best quality and value, in a form and dosage that best suits their needs?
To help consumers, ConsumerLab recently published its latest
Magnesium Supplements Review
, based on its tests of popular magnesium supplements on the market, including tablets, capsules, powders, liquids and gummies containing magnesium alone, or in combination with calcium, vitamin D, vitamin K, and/or boron. Each supplement was tested to see if it contained its claimed amount and form of magnesium and other key ingredients, as well as for contamination with lead and other toxic heavy metals, and the ability of pills to properly break apart.
The tests showed that most of the supplements contained their claimed amount and form of magnesium. However, one magnesium supplement, sold as a tablet, was found to contain just 85% of the magnesium promised on the label. In addition, three combination products were found to contain significantly more or less of another key ingredient than claimed: one was found to contain more than twice its listed amount of vitamin D, and two others were found to contain just a small percentage of the vitamin K2 listed on their labels. The cost to obtain 200 mg of magnesium from each product ranged from 4 cents to as much as $4.35. Products containing special formulations or extra ingredients tended to be most expensive.
Among products that were Approved through testing, ConsumerLab selected a
Top Pick
for a high quality magnesium supplement that provides a form of magnesium that is better absorbed, and is less likely to have a laxative effect than other forms. It also selected
Top Picks
for combination products containing magnesium with vitamin D, magnesium, vitamin K and/or boron.
The results are available online now in ConsumerLab's new
Magnesium Supplements Review
, which includes test results and comparisons for 29 products, including products which contain magnesium in combination with other ingredients. Twenty products were selected for testing by ConsumerLab: Bluebonnet Magnesium Aspartate, Caltrate, Country Life Magnesium Complex, Douglas Laboratories Chelated Magnesium, Flora Bone Health+ with Calcium, Magnesium, and Vitamin D & K; Jarrow Formulas BoneUp, MegaFood Relax + Calm Magnesium – Raspberry Lemonade, Metabolic Maintenance Cal/Mag Powder, Natural Vitality Calm – Raspberry Lemon Flavor, Naturelo Bone Strength Plant Calcium Complex With Magnesium, C, D3, K2, & Zinc; Nature Made Magnesium 250 mg, Nature's Way Calcium & Vitamin D3 – Citrus Flavored, New Chapter Bone Strength Take Care, NOW Magnesium Glycinate, NutriCology Magnesium Chloride Liquid, ProCaps Laboratories Andrew Lessman's Vitamin D3 1000, Swanson Magnesium Lactate, Trace Minerals Magnesium Gummies – Watermelon Flavor, TwinLab Tri-Boron Plus 12, and Vitacost Magnesium Citrate. Nine additional products were tested and Approved through CL's voluntary
Quality Certification Program
: GNC Calcium Plus, GNC Magnesium 250 mg, Innovixlabs Advanced Magnesium, Jigsaw Health MagSRT, Life Extension Bone Restore with Vitamin K2, Puritan's Pride Magnesium Citrate, Solgar Calcium Magnesium Plus Boron, Solgar Magnesium Citrate and Spring Valley [Walmart] Magnesium Citrate.
The new review also provides extensive clinical information about what magnesium supplementation has, and has not, been shown to do, with regard to migraines and menstrual pain, glucose status in people with prediabetes, memory and cognition, the cardiovascular system, and boosting levels of vitamin D. The review also covers magnesium dosage, how to take magnesium, and potential side effects of magnesium.
Founded in 1999,
ConsumerLab.com
is a leading provider of consumer information and independent evaluations of products that affect health and nutrition. Membership to ConsumerLab.com is
available online
and provides immediate access to continually updated reviews of nearly every popular type of dietary supplement and health food, answers to reader questions, and product recalls and warnings. ConsumerLab also provides independent product testing through its voluntary
Quality Certification Program
. The company is privately held and based in New York. It has no ownership from, or interest in, companies that manufacture, distribute, or sell consumer products.
— END —
Members of the media contact may contact media@consumerlab.com or call the ConsumerLab.com main number (914-722-9149). Please include the name of your news organization when contacting us.