Best Muscle and Workout Supplements With Creatine or BCAAs, According to ConsumerLab Tests
---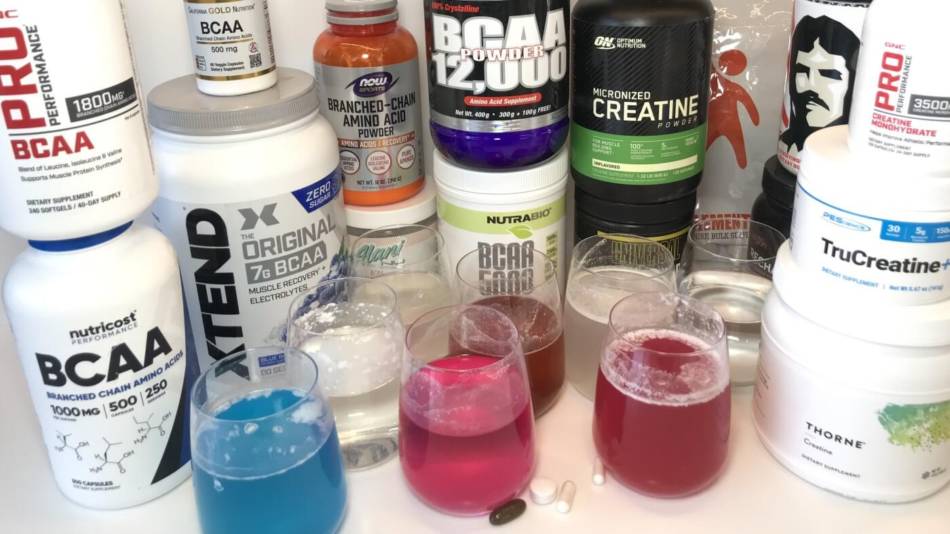 White Plains, New York, June 8, 2023 — 
Creatine supplements are promoted to increase muscle size, strength, and endurance, while supplements with branched-chain amino acids (BCAAs) are promoted to improve exercise recovery. But do they really work, and which products are best? To answer these questions, ConsumerLab recently
purchased and tested popular creatine and BCAA supplements
and reviewed the scientific evidence.
The tests showed that the selected creatine supplements contained their claimed amount of creatine. However, there were significant differences in cost, ranging from 26 cents to more than $1 for a 5-gram serving of creatine monohydrate. Among BCAA supplements, there was even greater variation in cost, ranging from just under 40 cents to more than $2 per 5-gram serving, and one product was found to contain significantly less isoleucine (one the three branched-chain amino acids) than listed on its label.
Among Approved products, ConsumerLab identified its
Top Picks for creatine
,
BCAAs
, and a
creatine and BCAA combination product
based on quality, formulation, value, and for powders, taste.
The results are available online now in ConsumerLab's new
Muscle & Workout Supplements Review
, which includes test results and comparisons for 17 creatine, BCAA, and creatine/BCAA supplements. Fourteen products were selected for testing by ConsumerLab: Alani Nu BCAA – Sour Gummies, BulkSupplements.com Creatine Monohydrate (Micronized), California Gold Nutrition BCAA 500 mg, Legion Recharge Post-Workout Drink – Unflavored, Now Sports Branched-Chain Amino Acid Powder, NutraBio BCAA 5,000 – Strawberry Lemonade Artificial Flavored, Nutricost Performance BCAA, Old School Vintage Build, Optimum Nutrition [ON] Micronized Creatine Powder – Unflavored, PEScience TruCreatine, Thorne Creatine, Ultimate Nutrition BCAA 12,000 Powder, Universal Creatine Chews – Grape Flavor, and Xtend The Original Zero Sugar – Blue Raspberry Ice. Three additional products passed the same testing and were Approved through CL's voluntary
Quality Certification Program
: GNC Pro Performance BCAA, GNC Pro Performance Creatine Monohydrate, and Solgar BCAA Plus.
The Review also explains the best way to prepare and take creatine, including why taking a high, initial "loading" dose may not be necessary. Safety, side effects, and potential drug interactions with creatine and BCAA supplements is also discussed. A
video
explains key tips for buying and using creatine and BCAA supplements.
Founded in 1999,
ConsumerLab.com
is a leading provider of consumer information and independent evaluations of products that affect health and nutrition. Membership to ConsumerLab.com is
available online
and provides immediate access to continually updated reviews of nearly every popular type of dietary supplement and health food, answers to reader questions, and product recalls and warnings. ConsumerLab also provides independent product testing through its voluntary
Quality Certification Program
. The company is privately held and based in New York. It has no ownership from, or interest in, companies that manufacture, distribute, or sell consumer products.
Creatine and BCAA Tips from ConsumerLab
— END — 
Members of the media contact may contact media@consumerlab.com or call the ConsumerLab.com main number (914-722-9149). Please include the name of your news organization when contacting us.